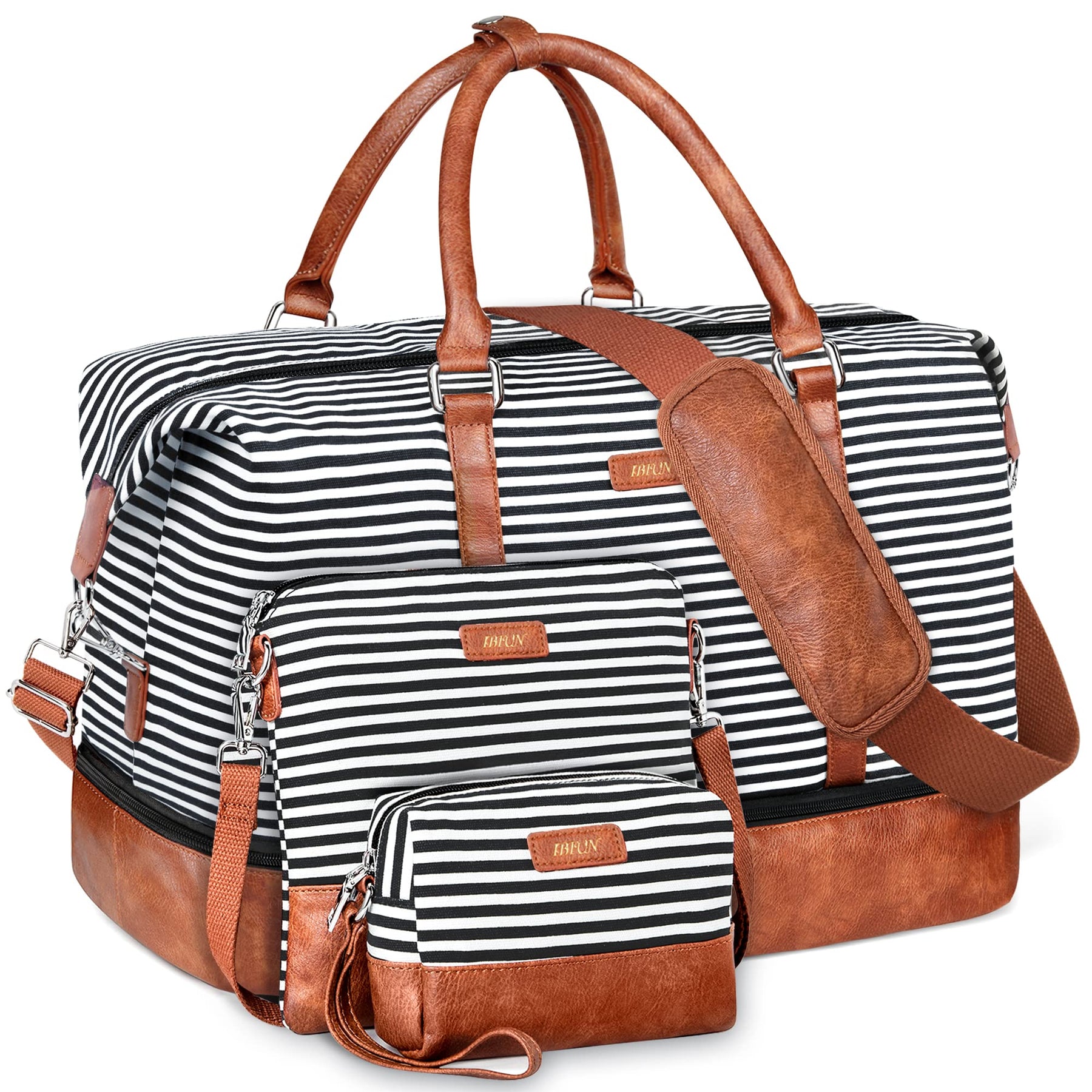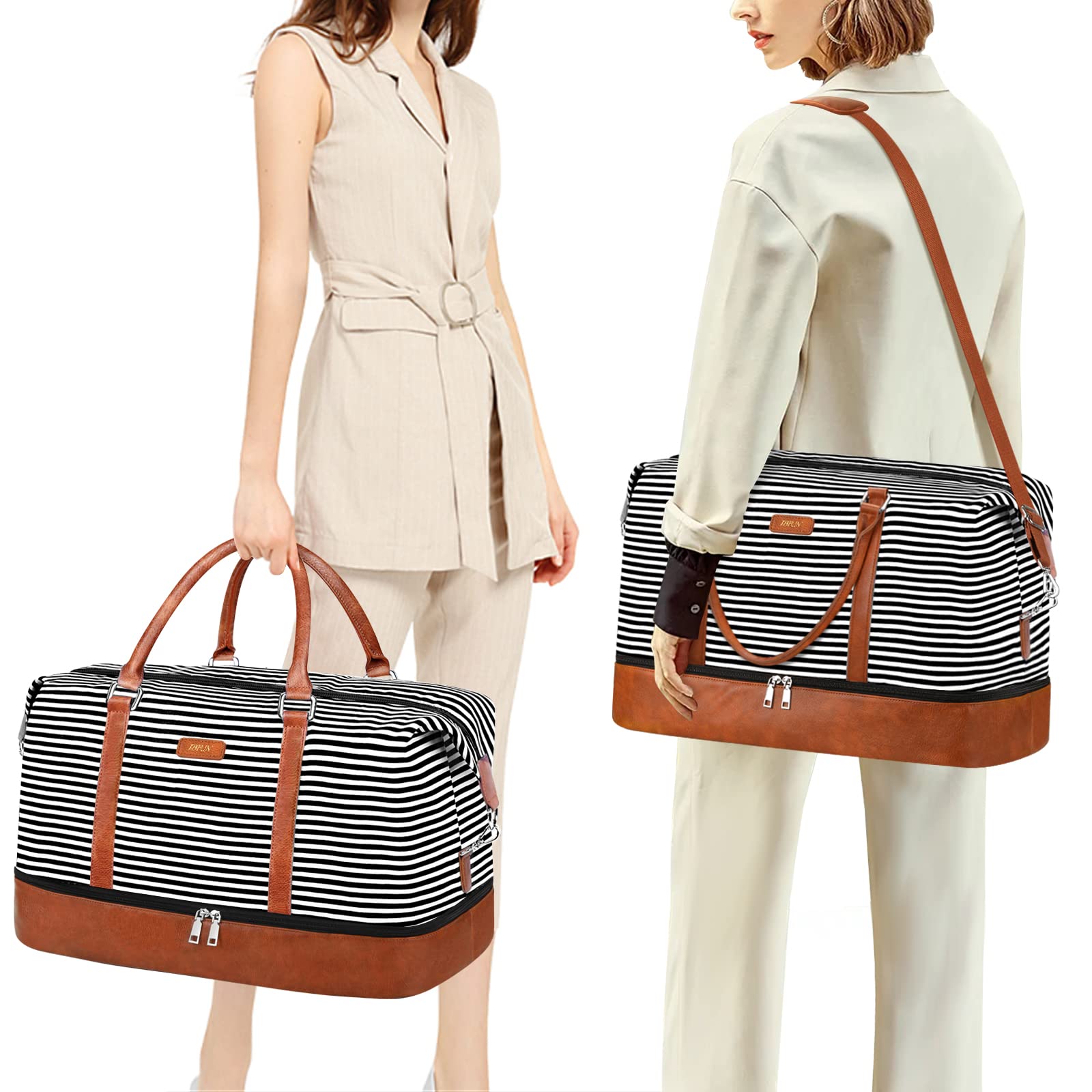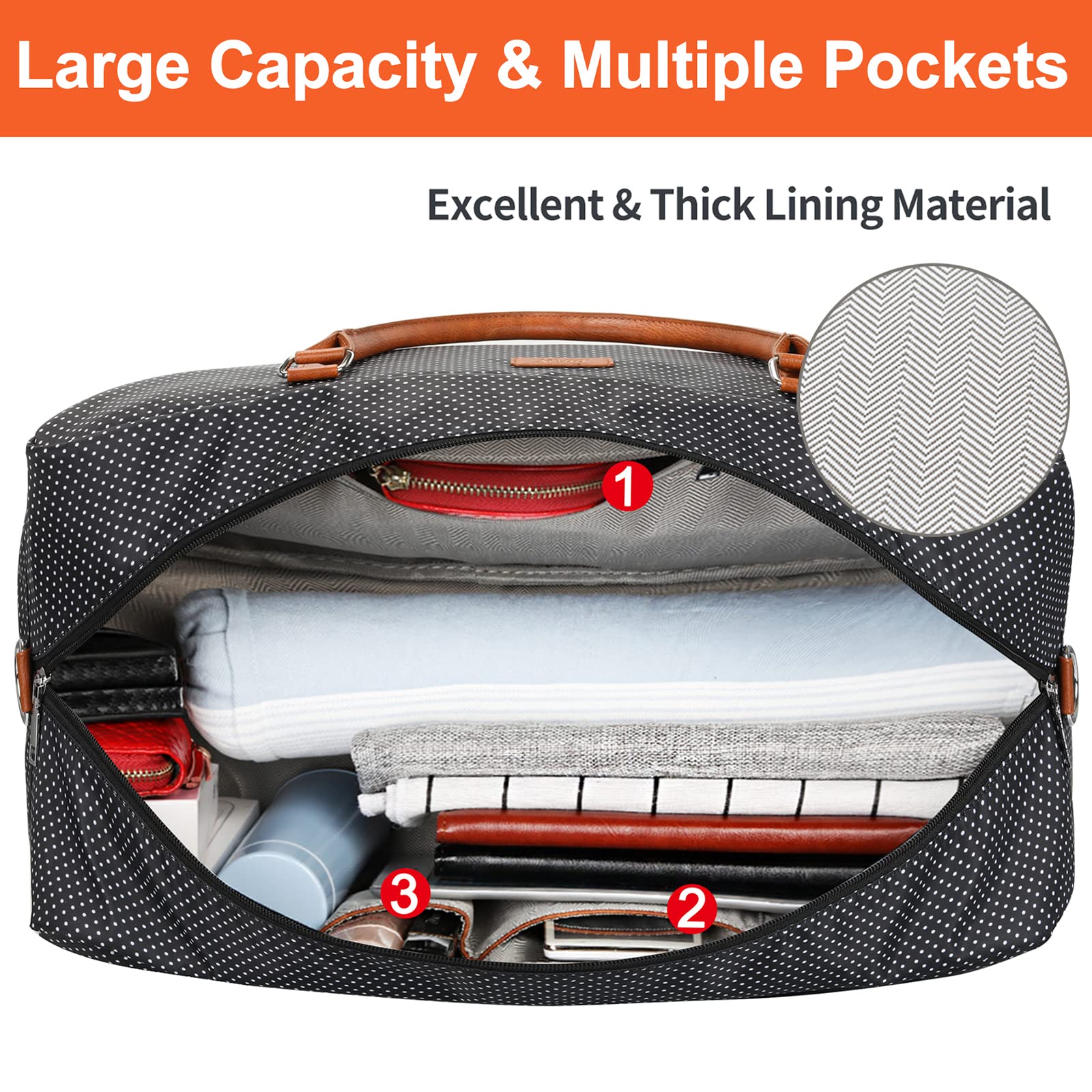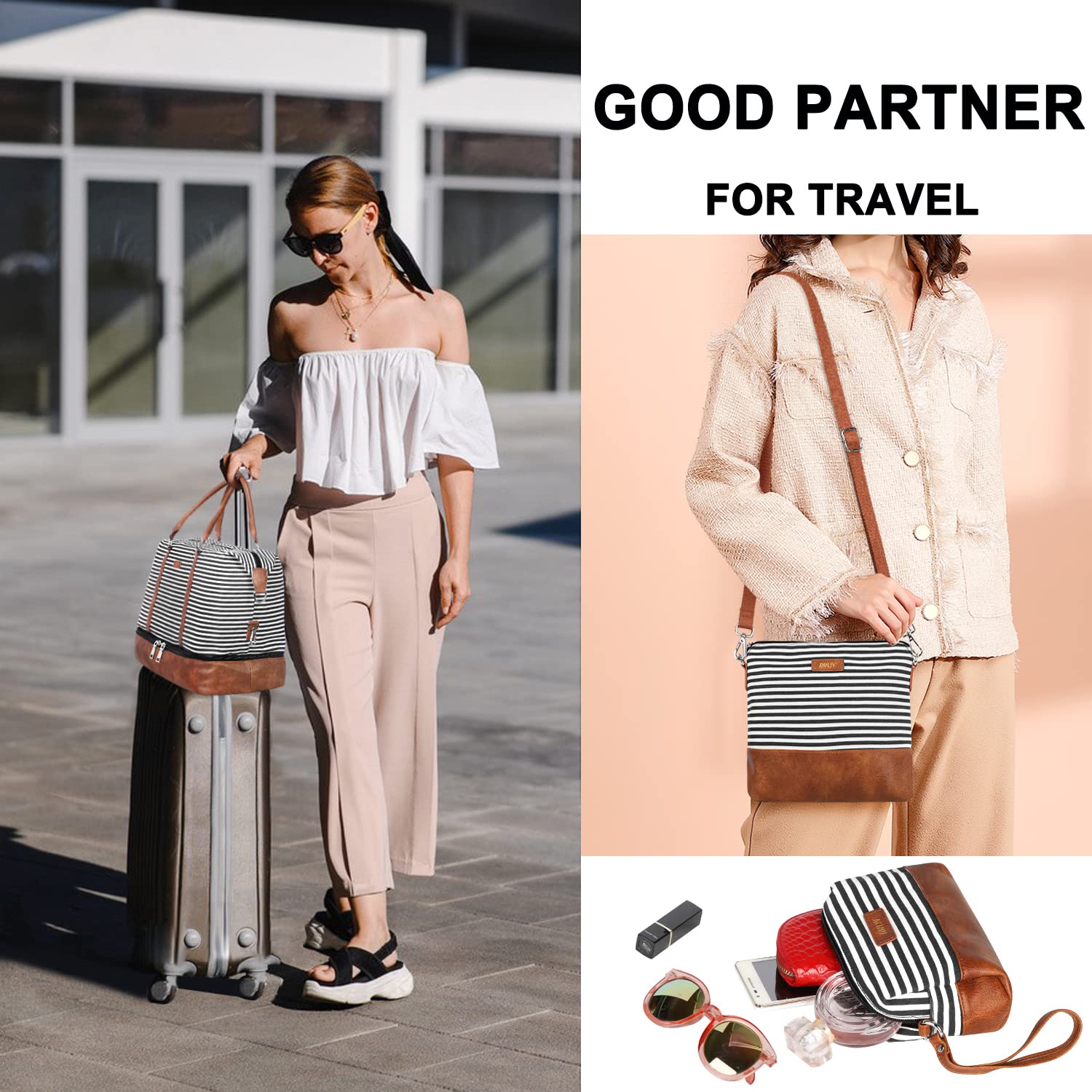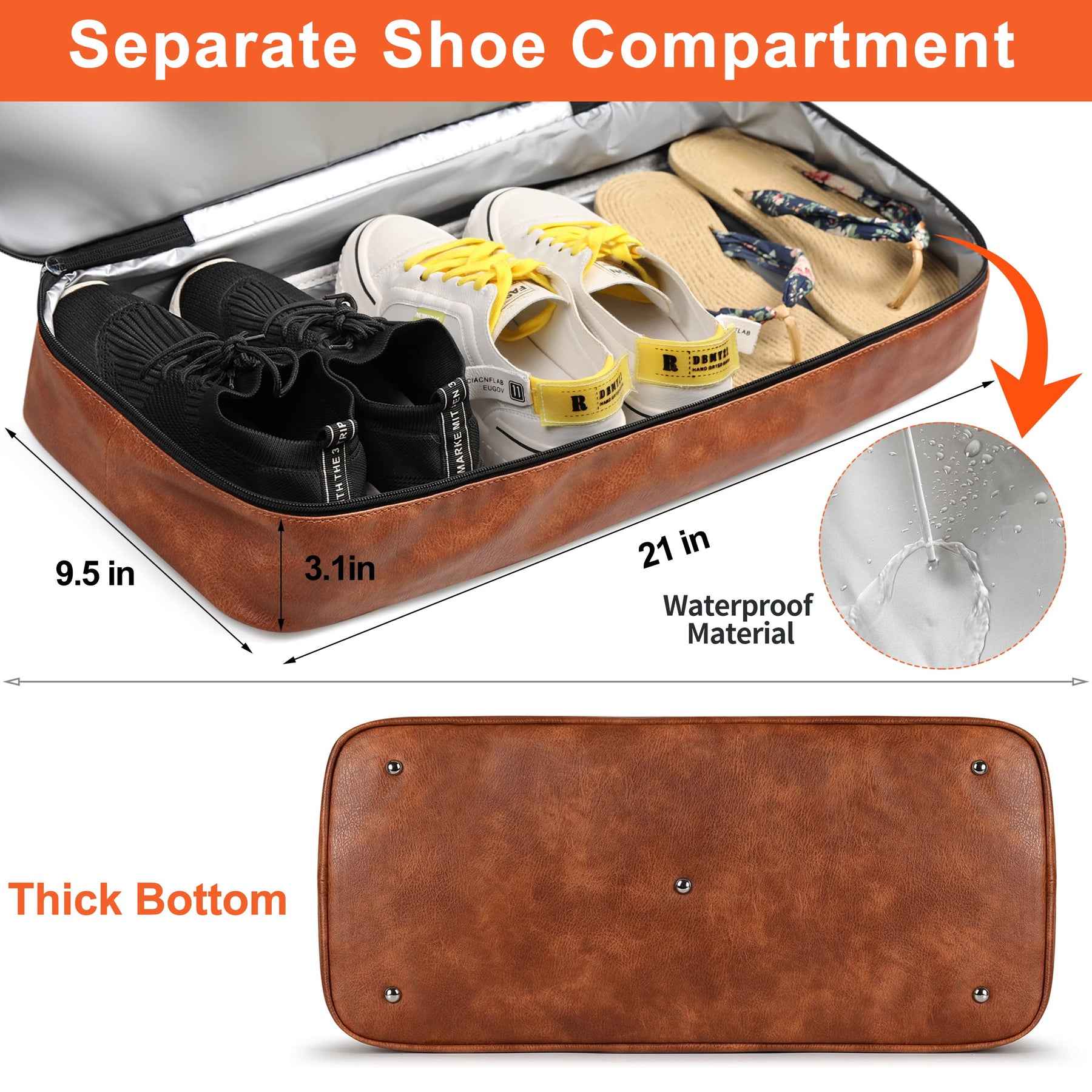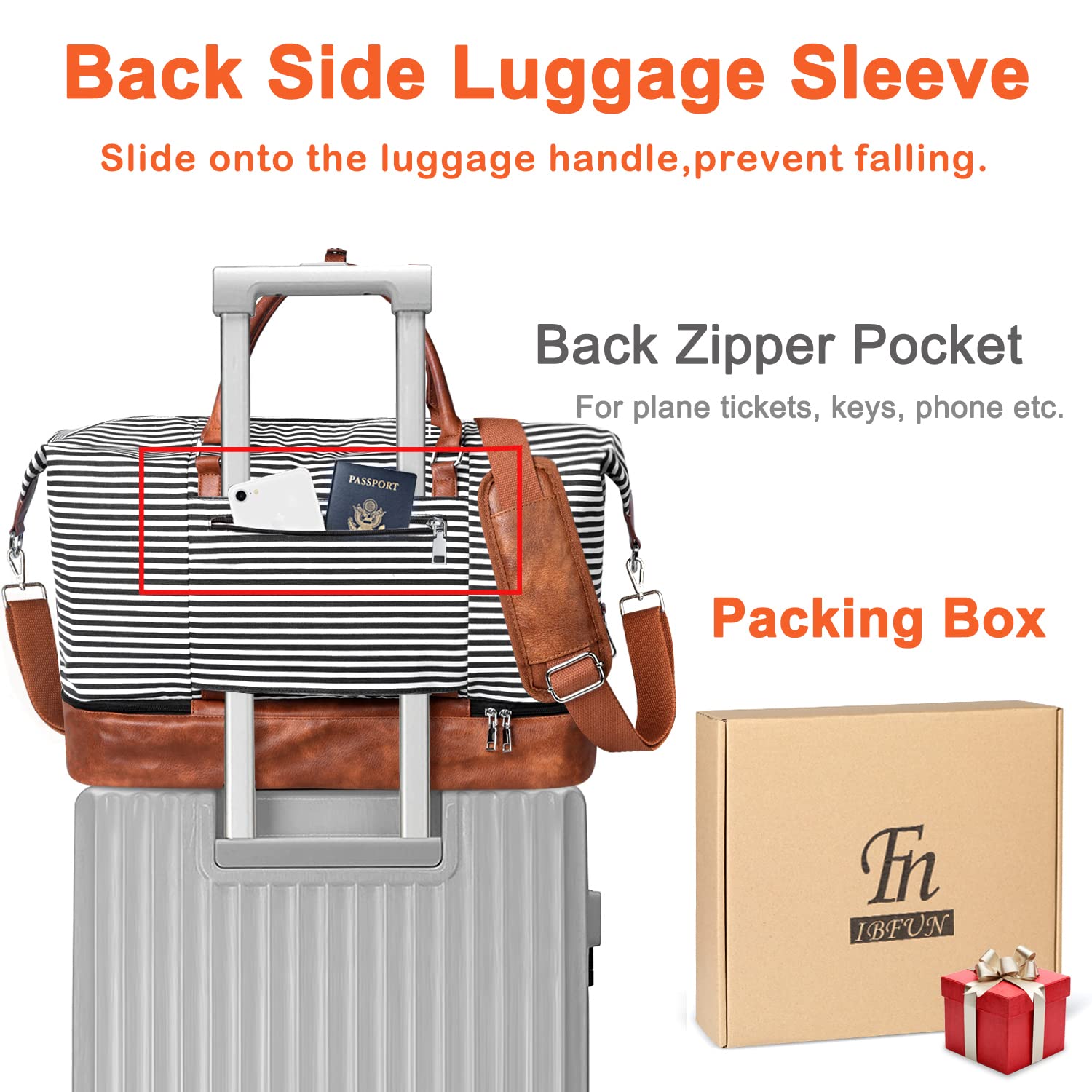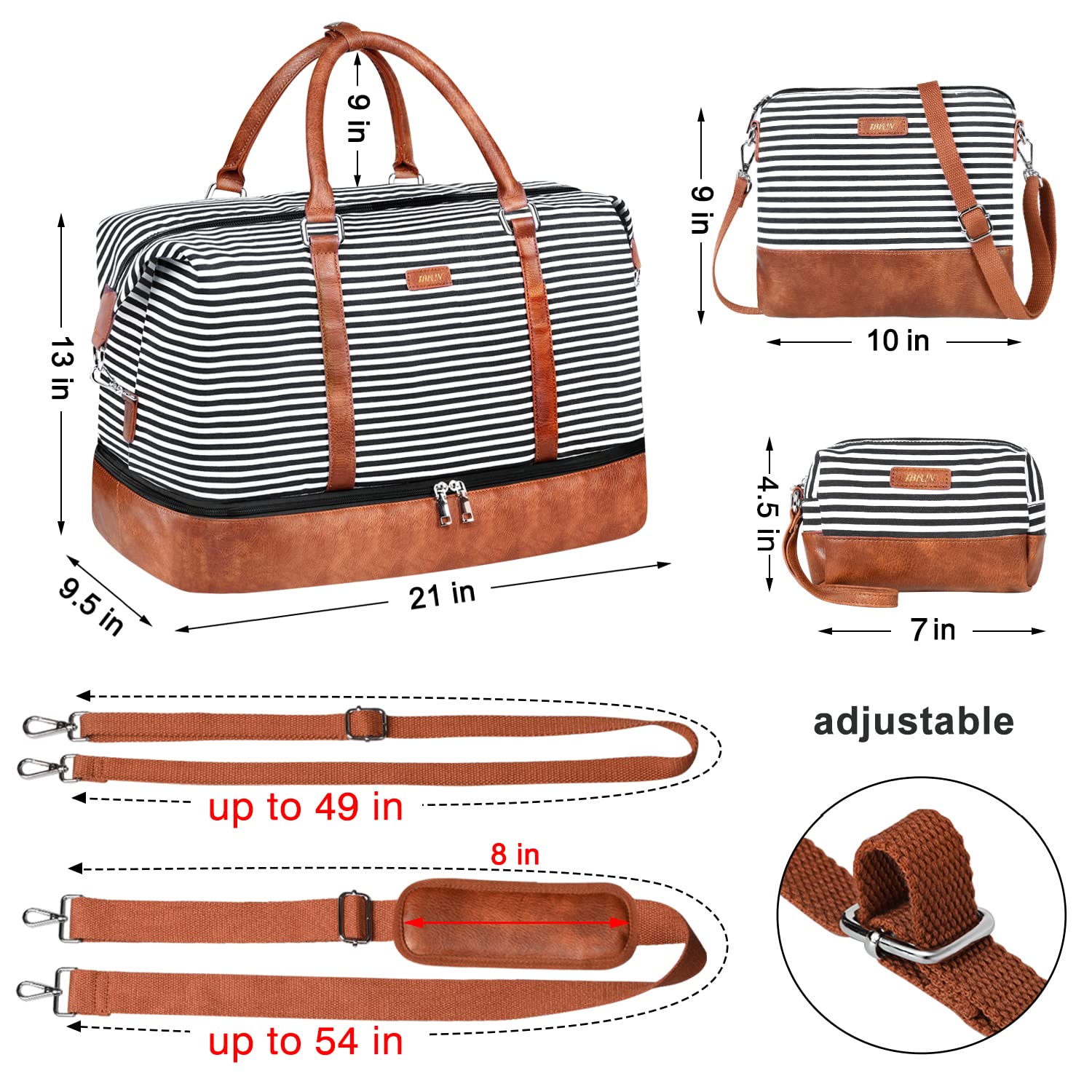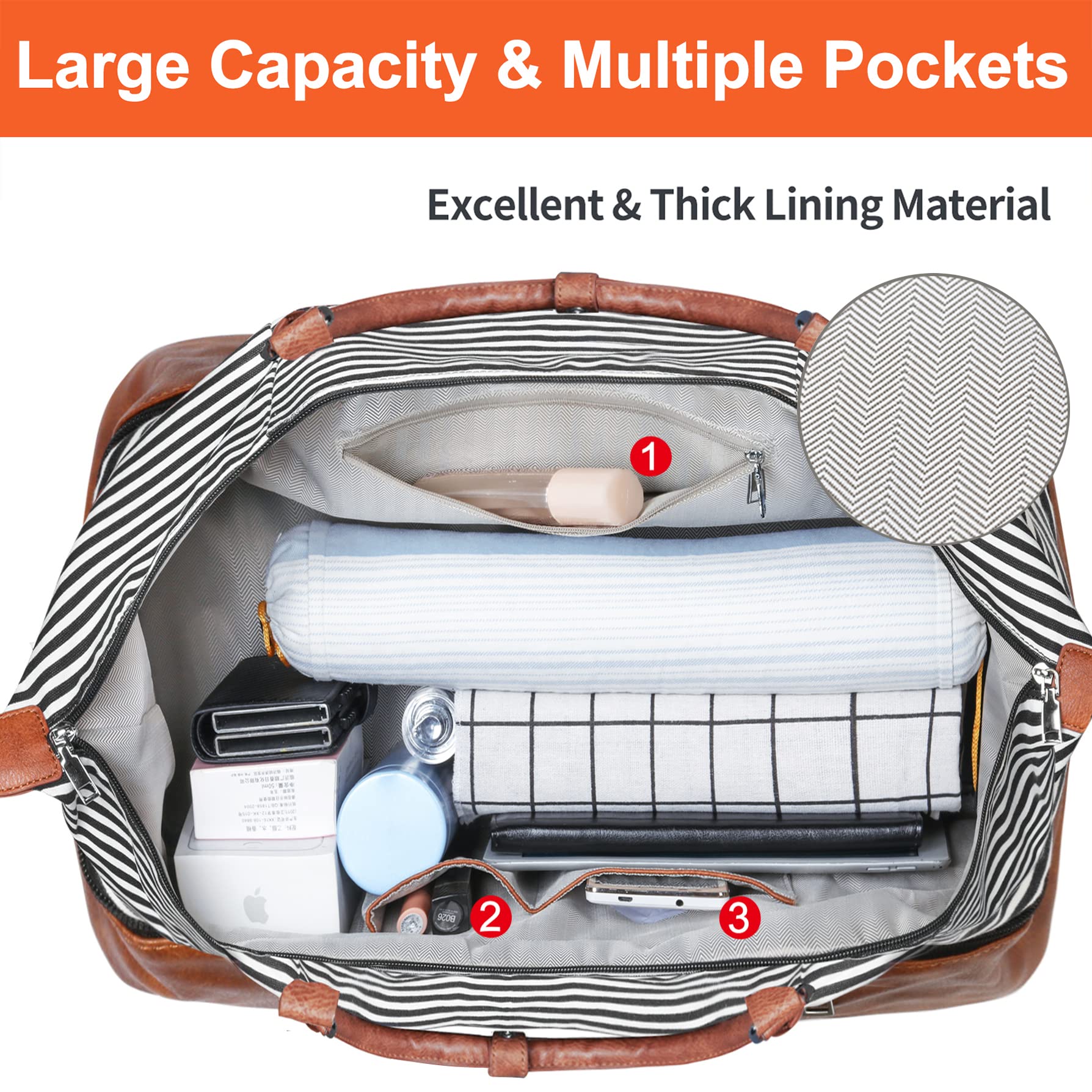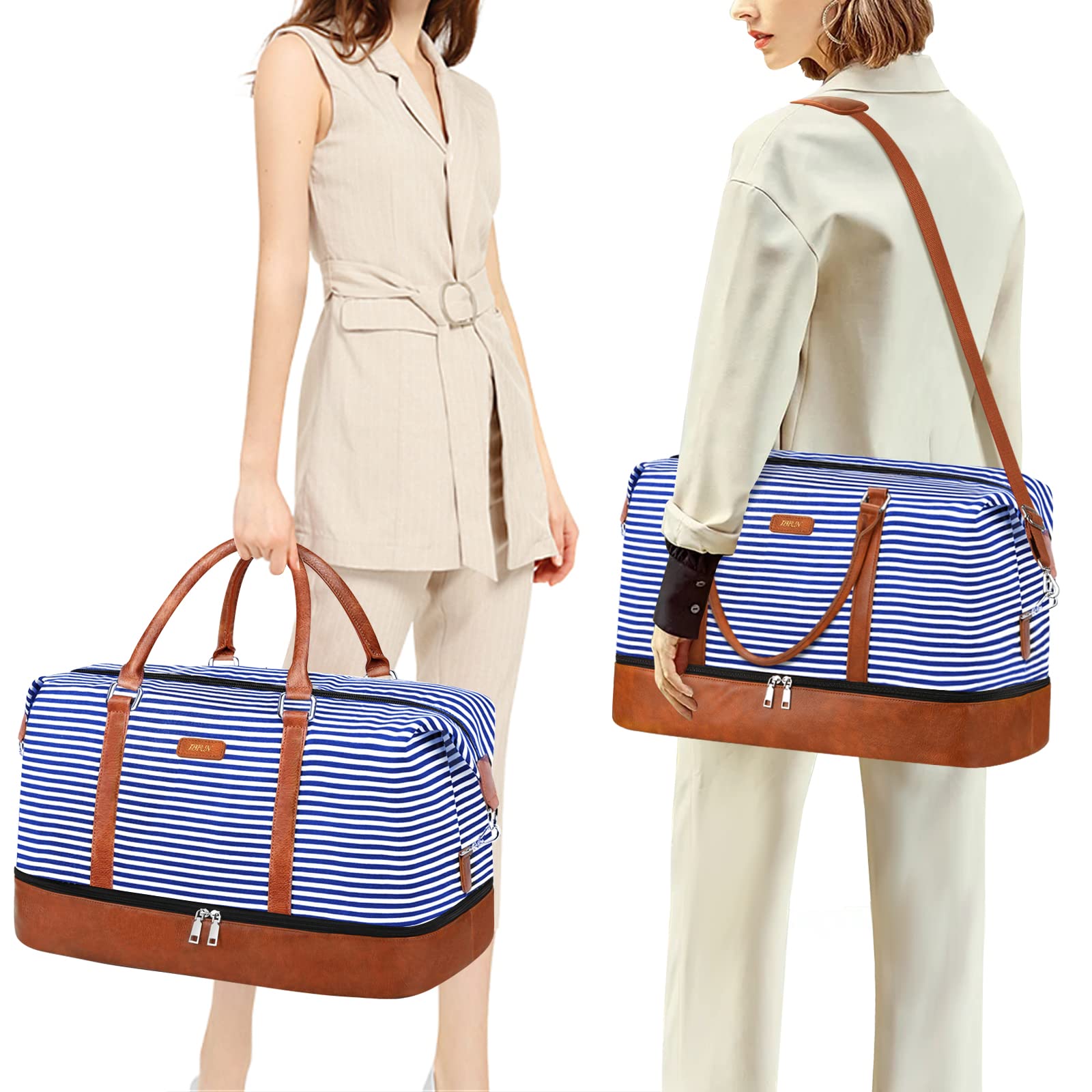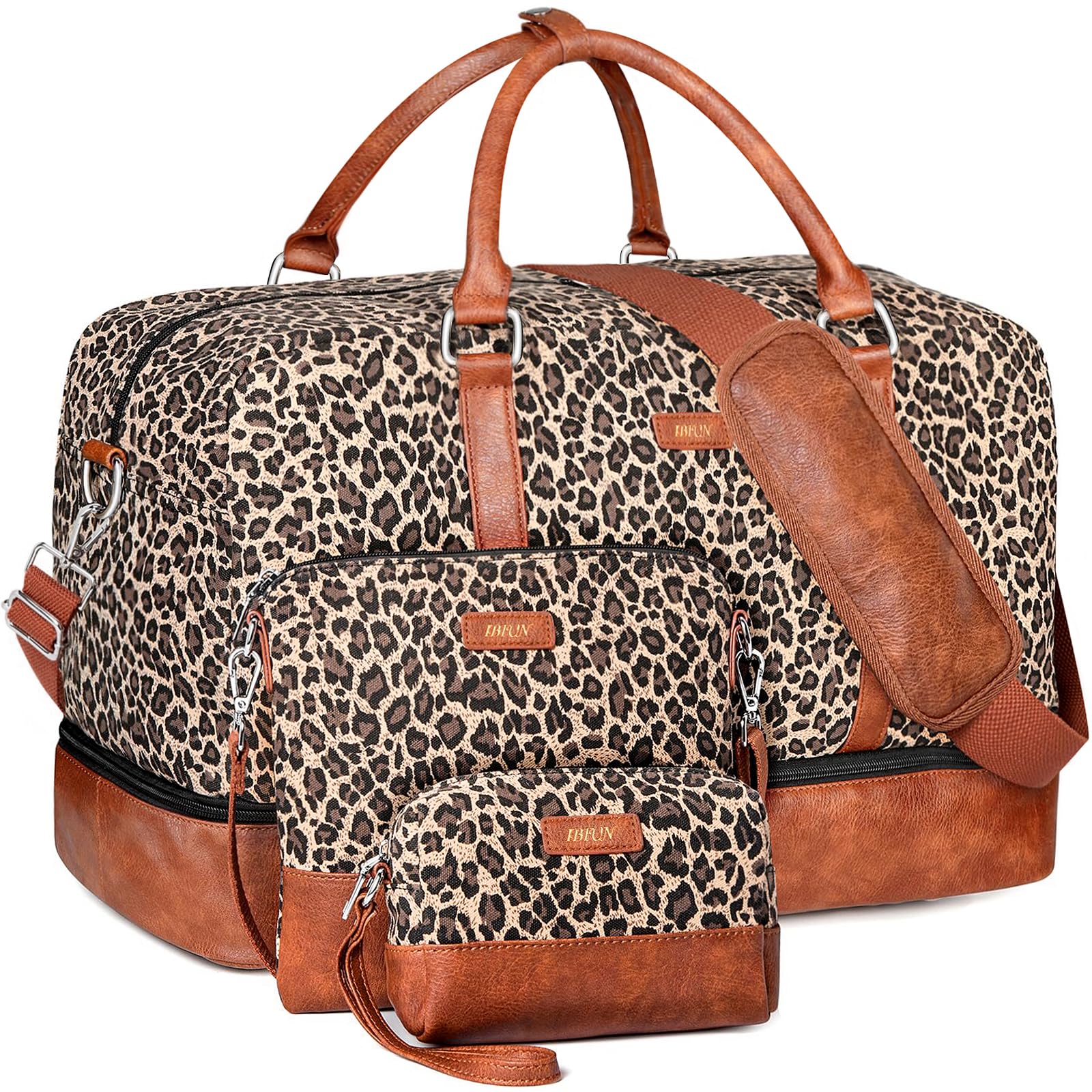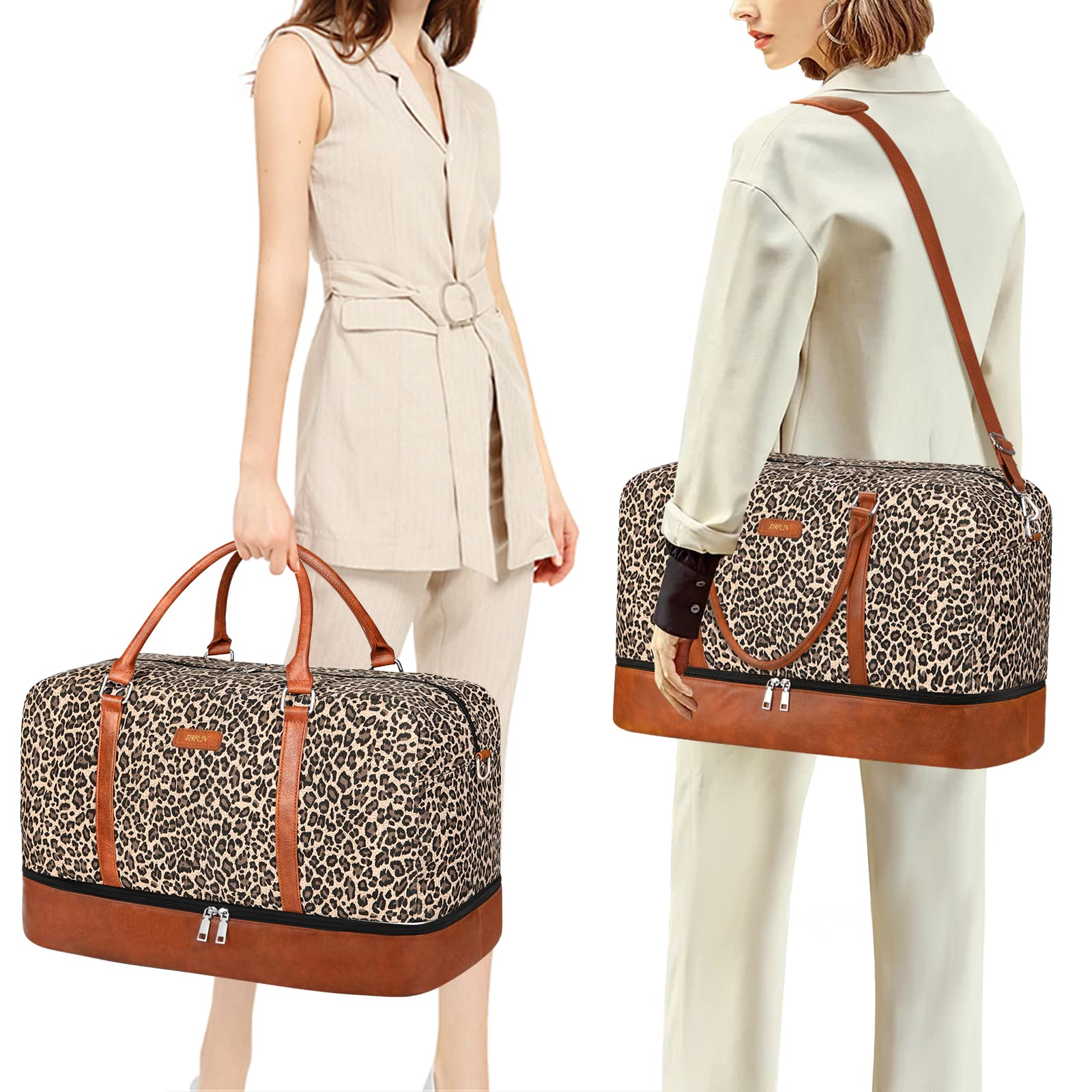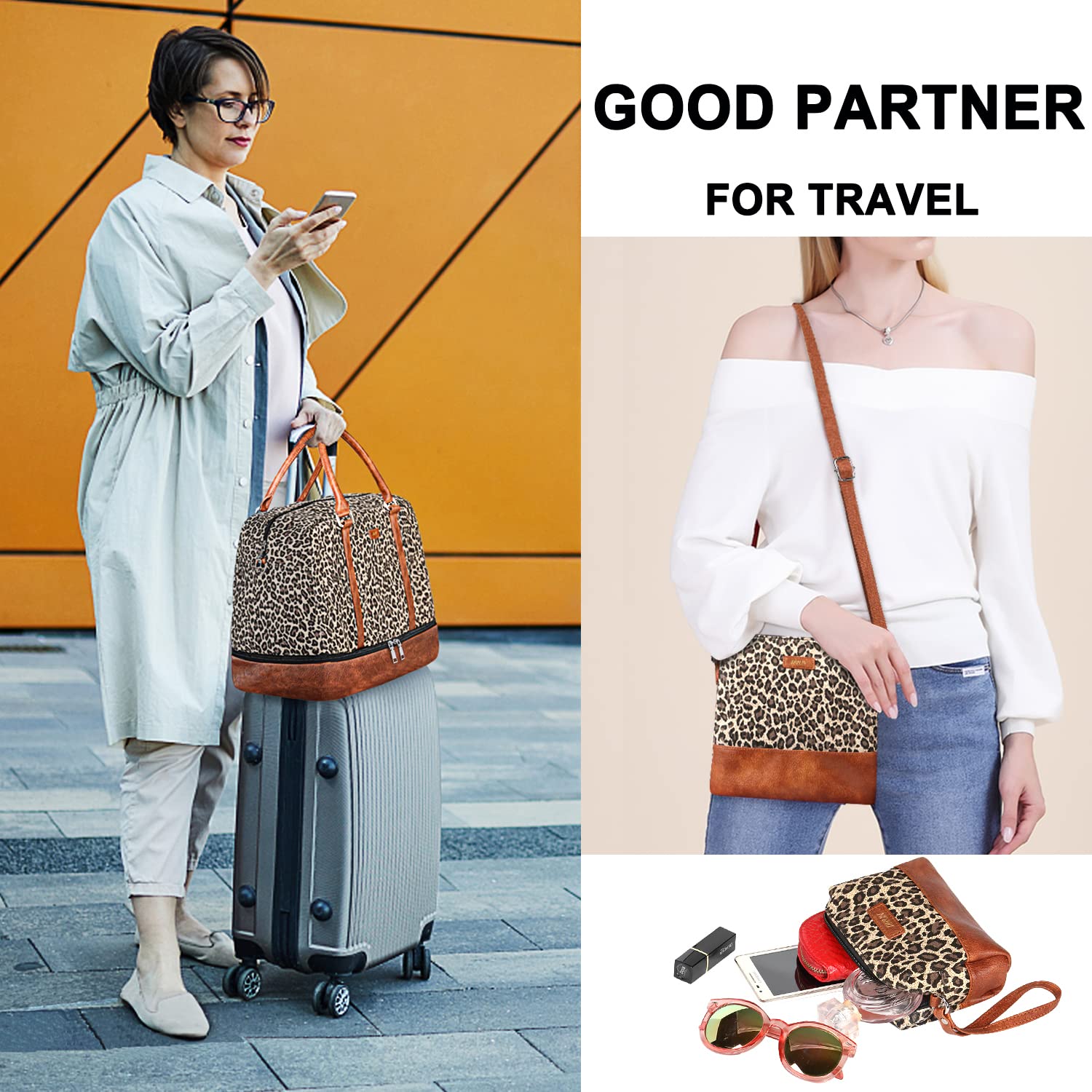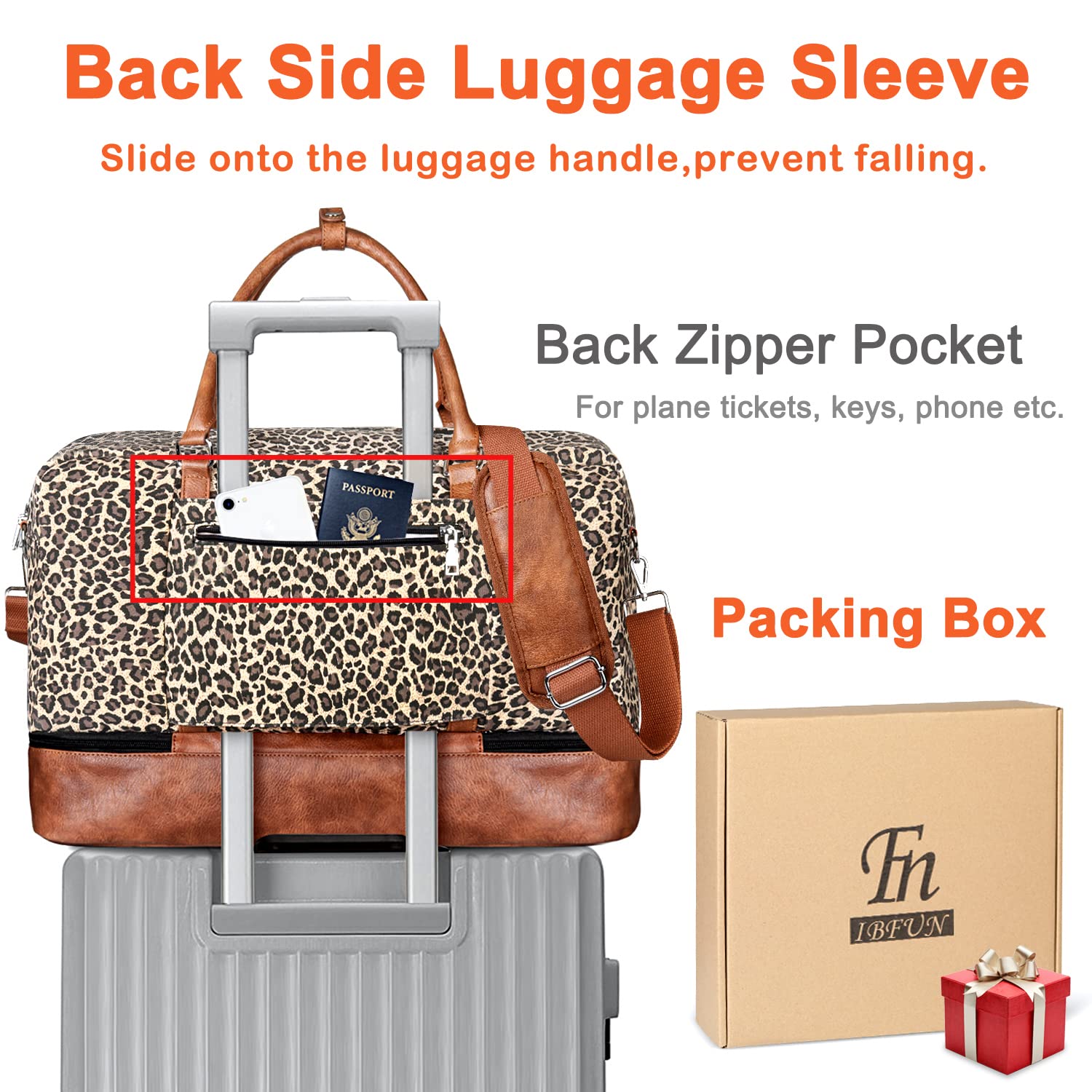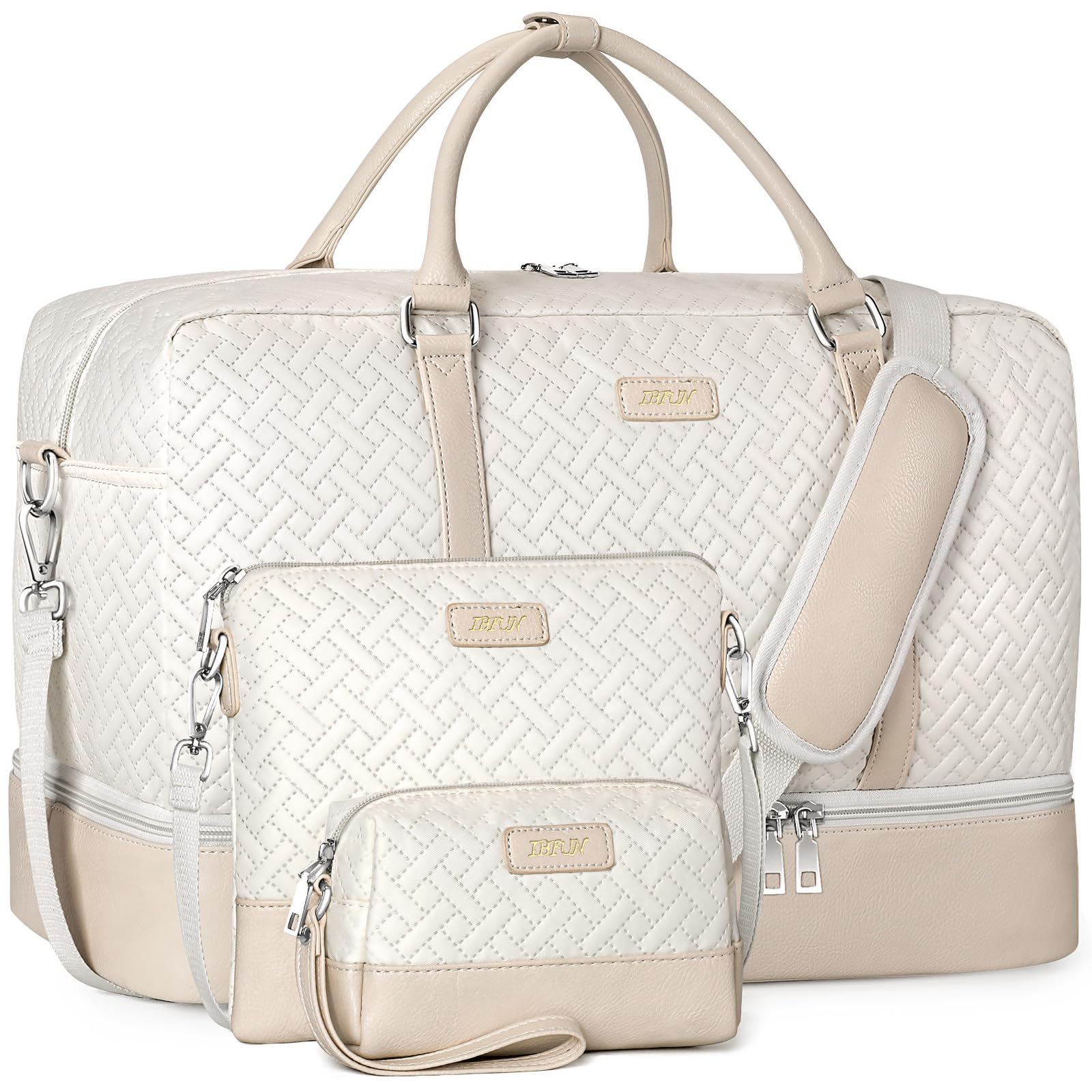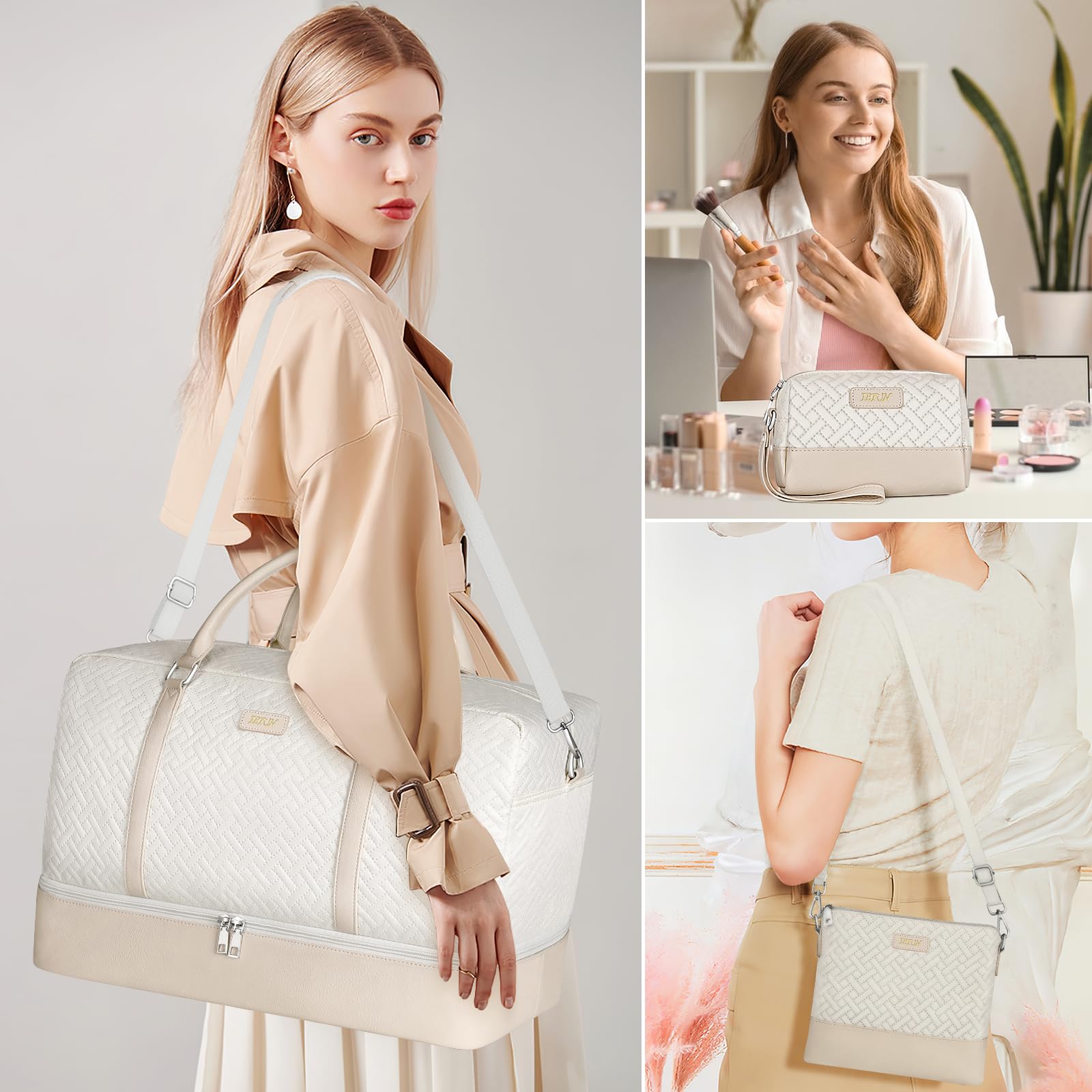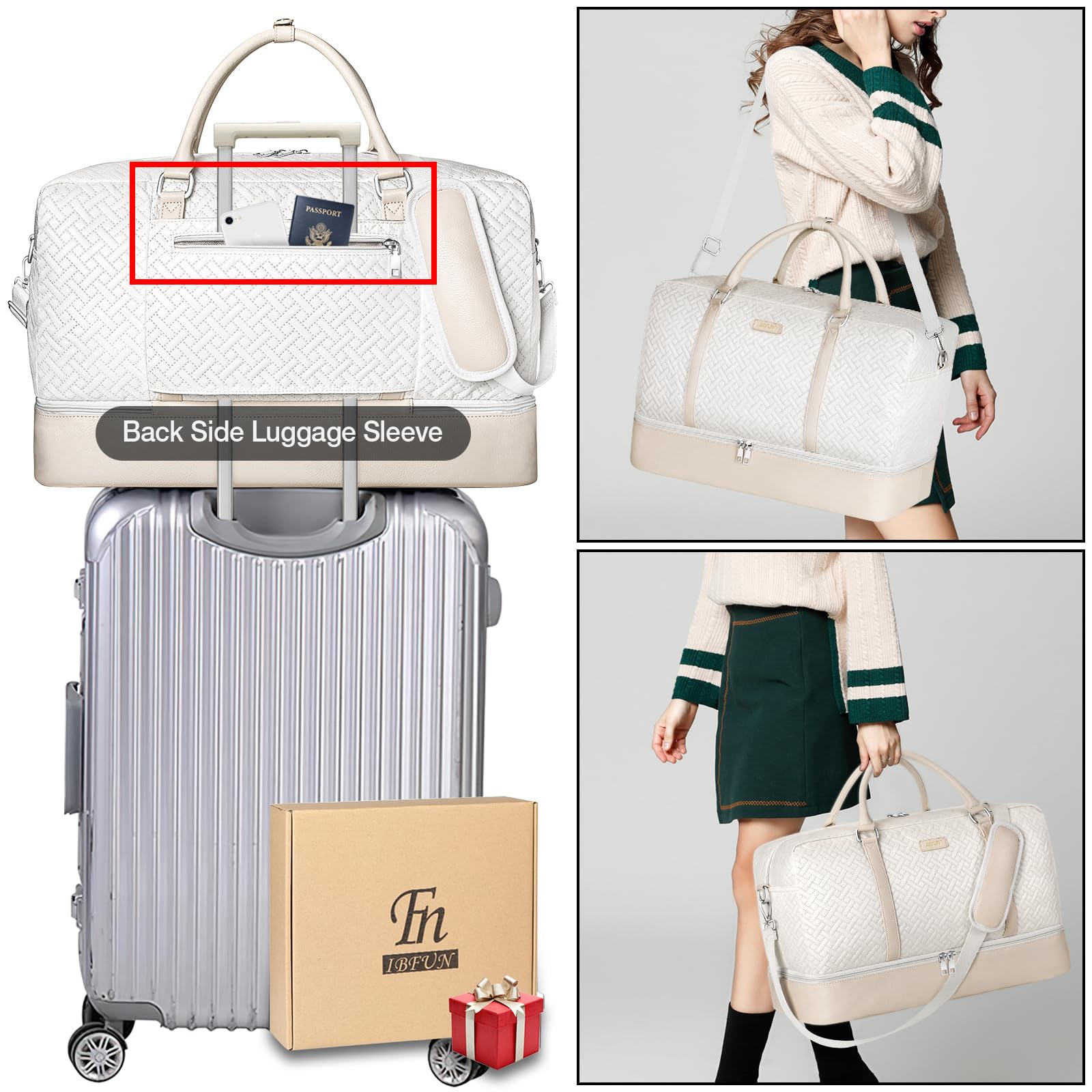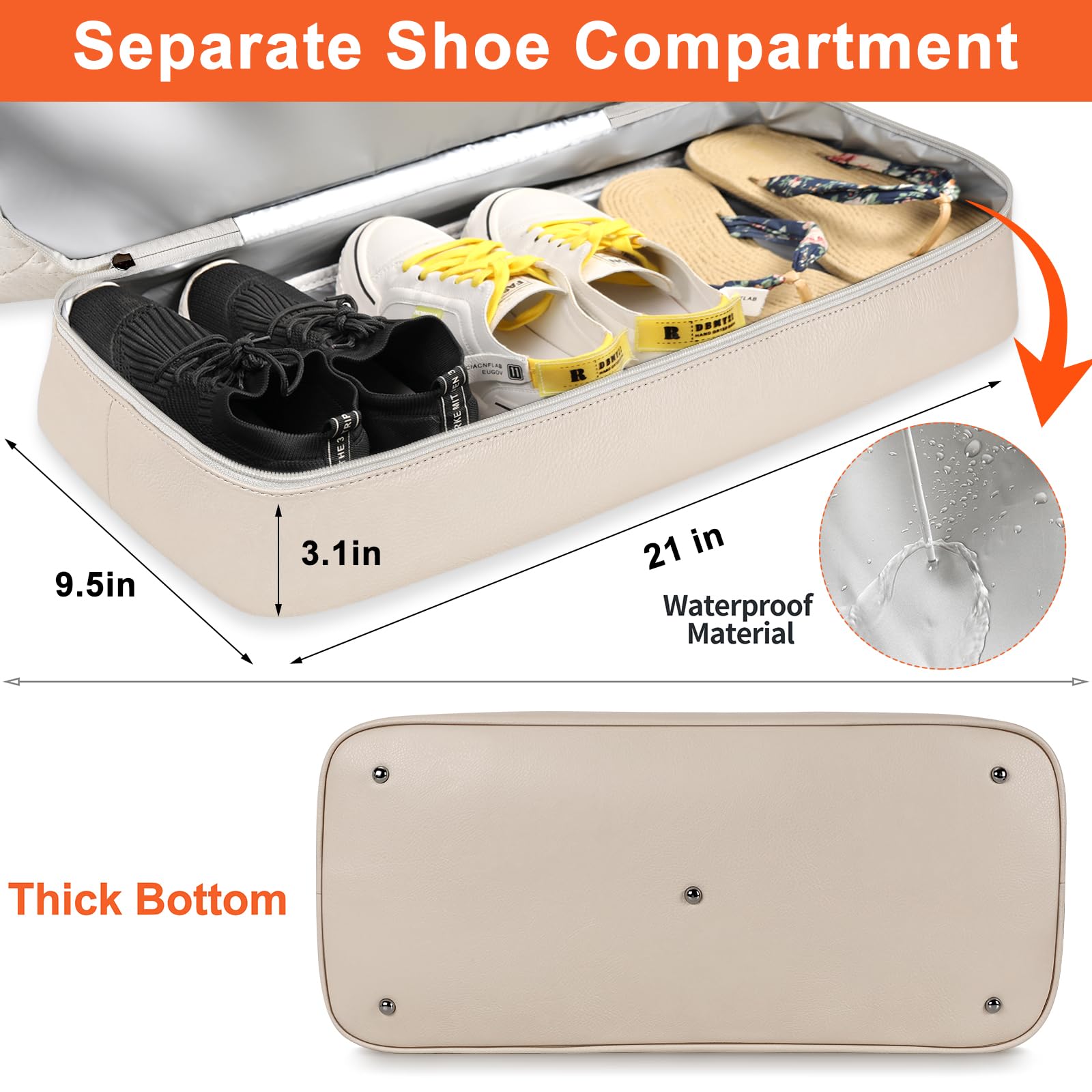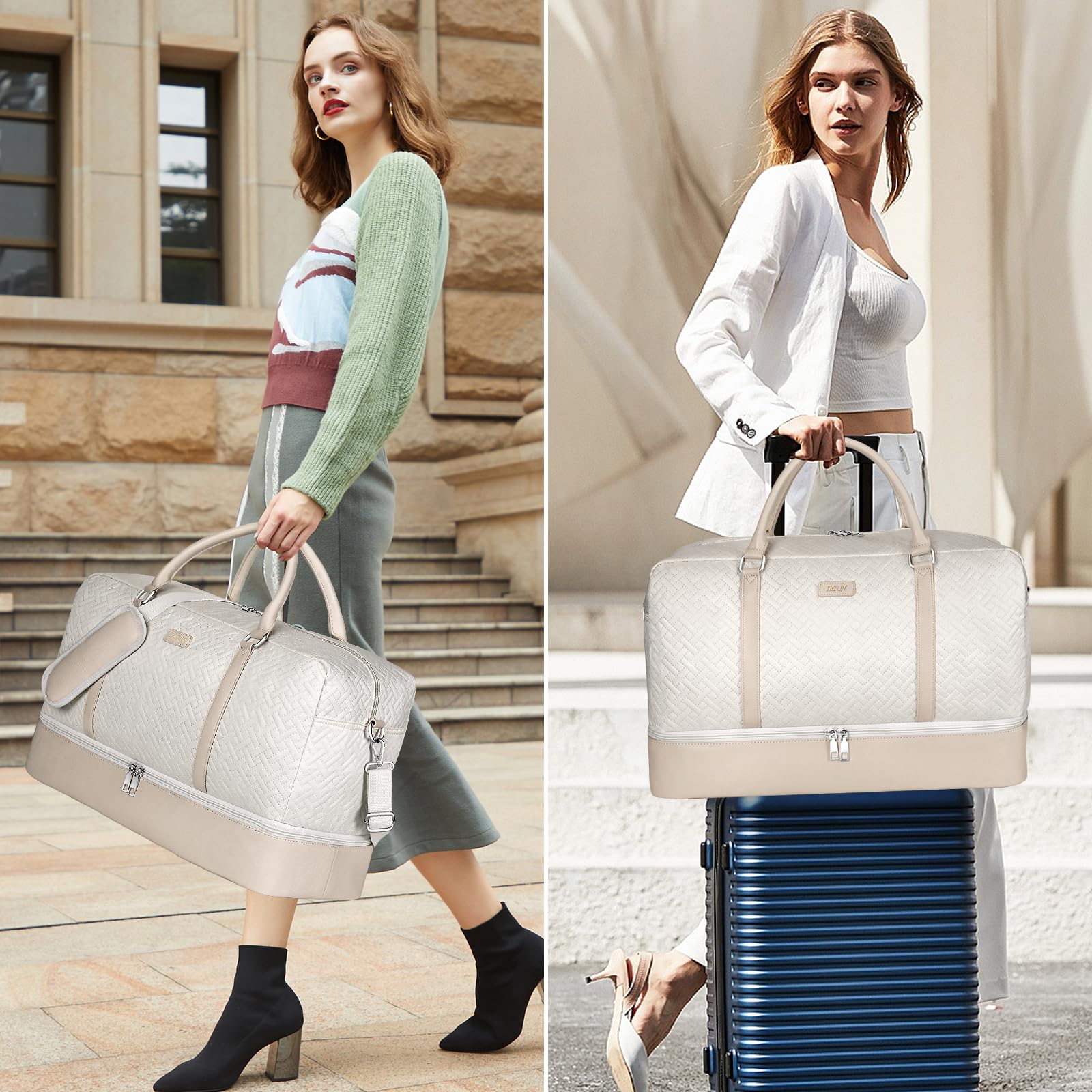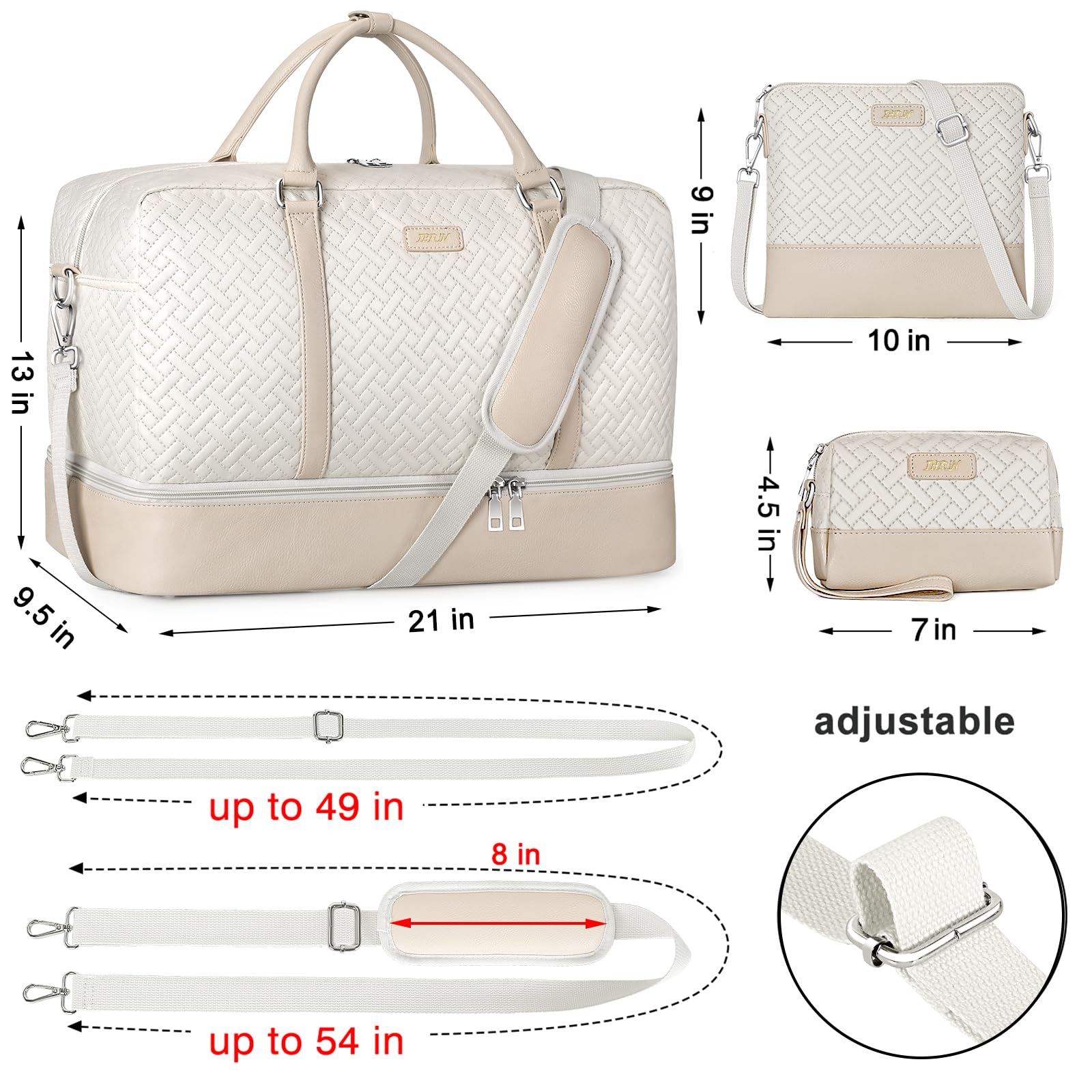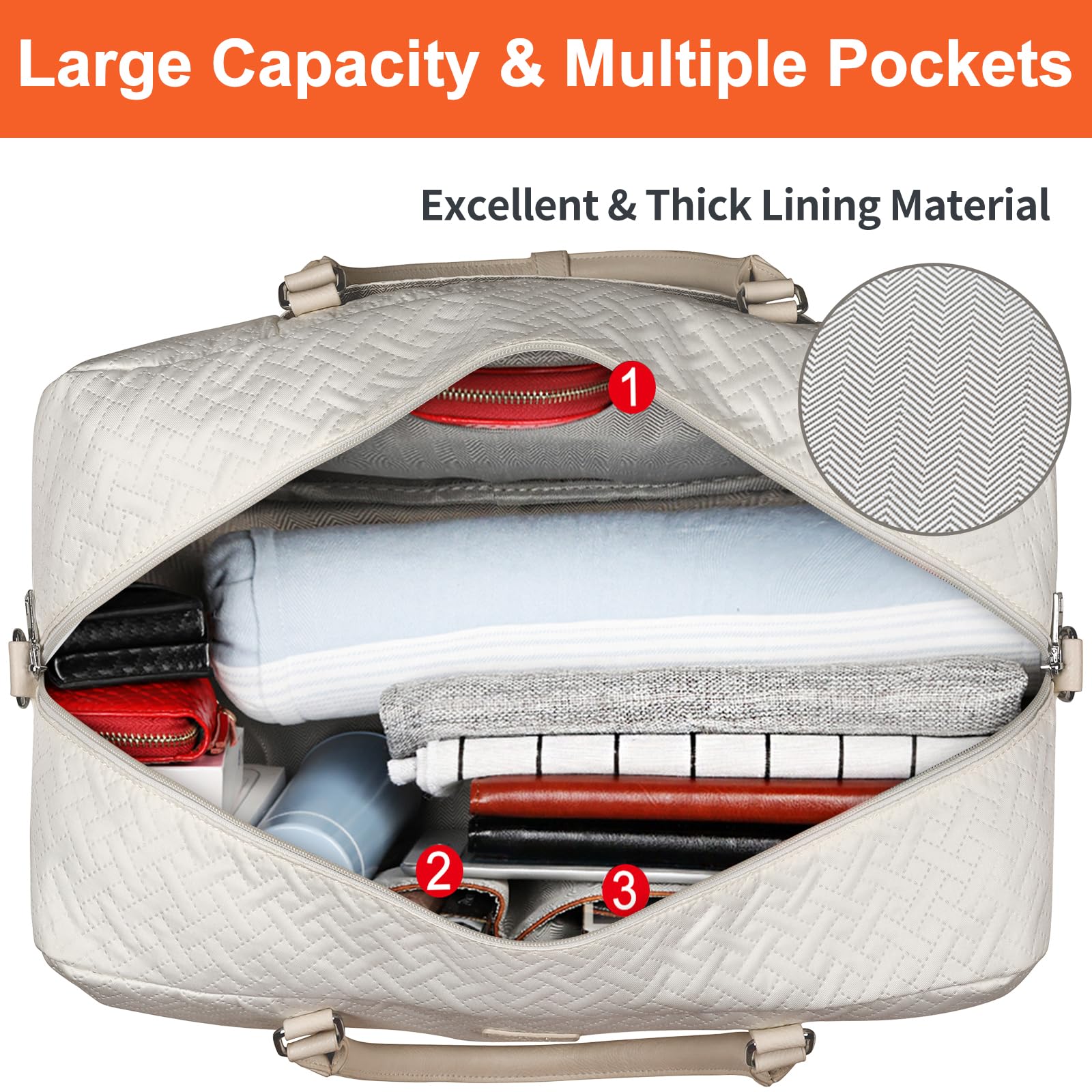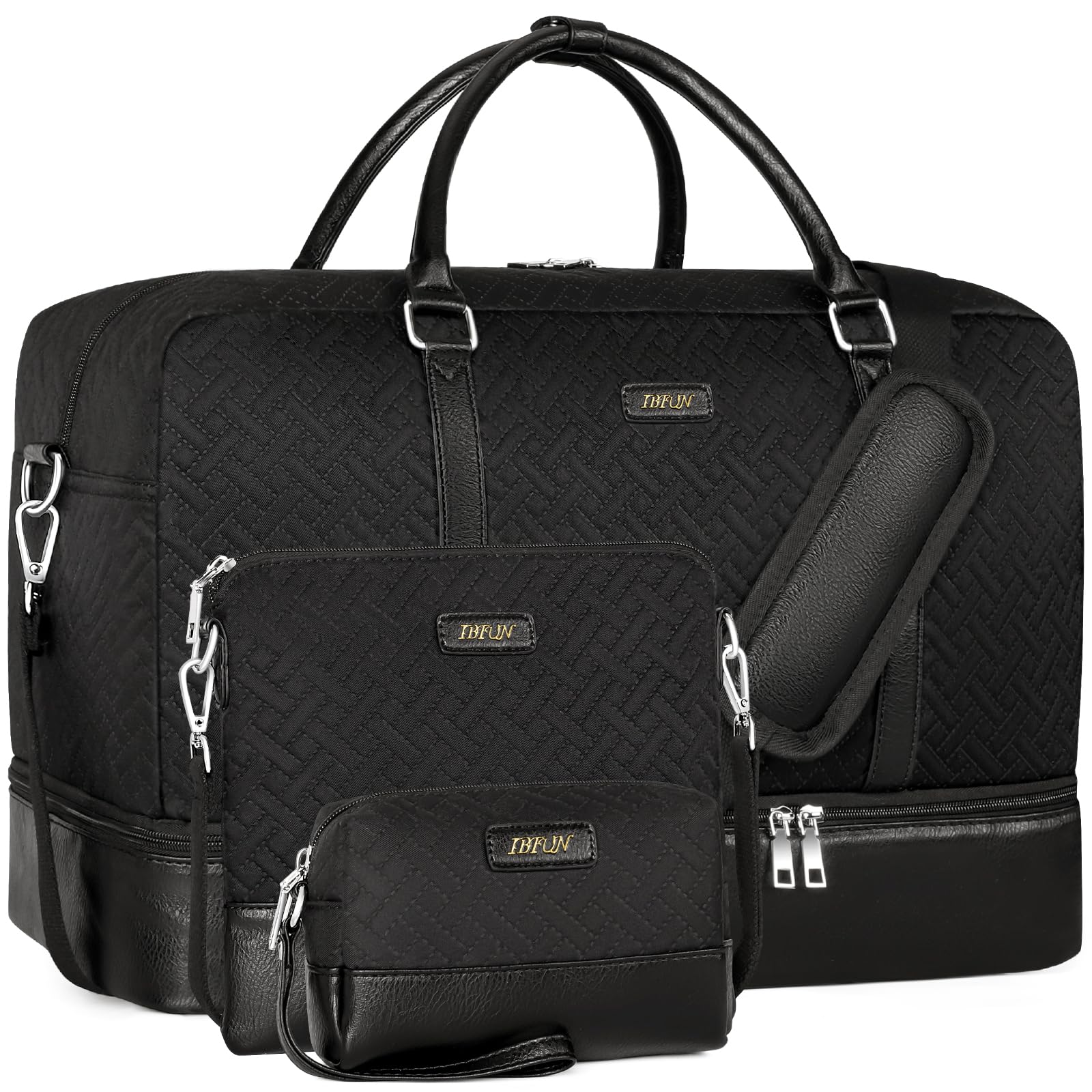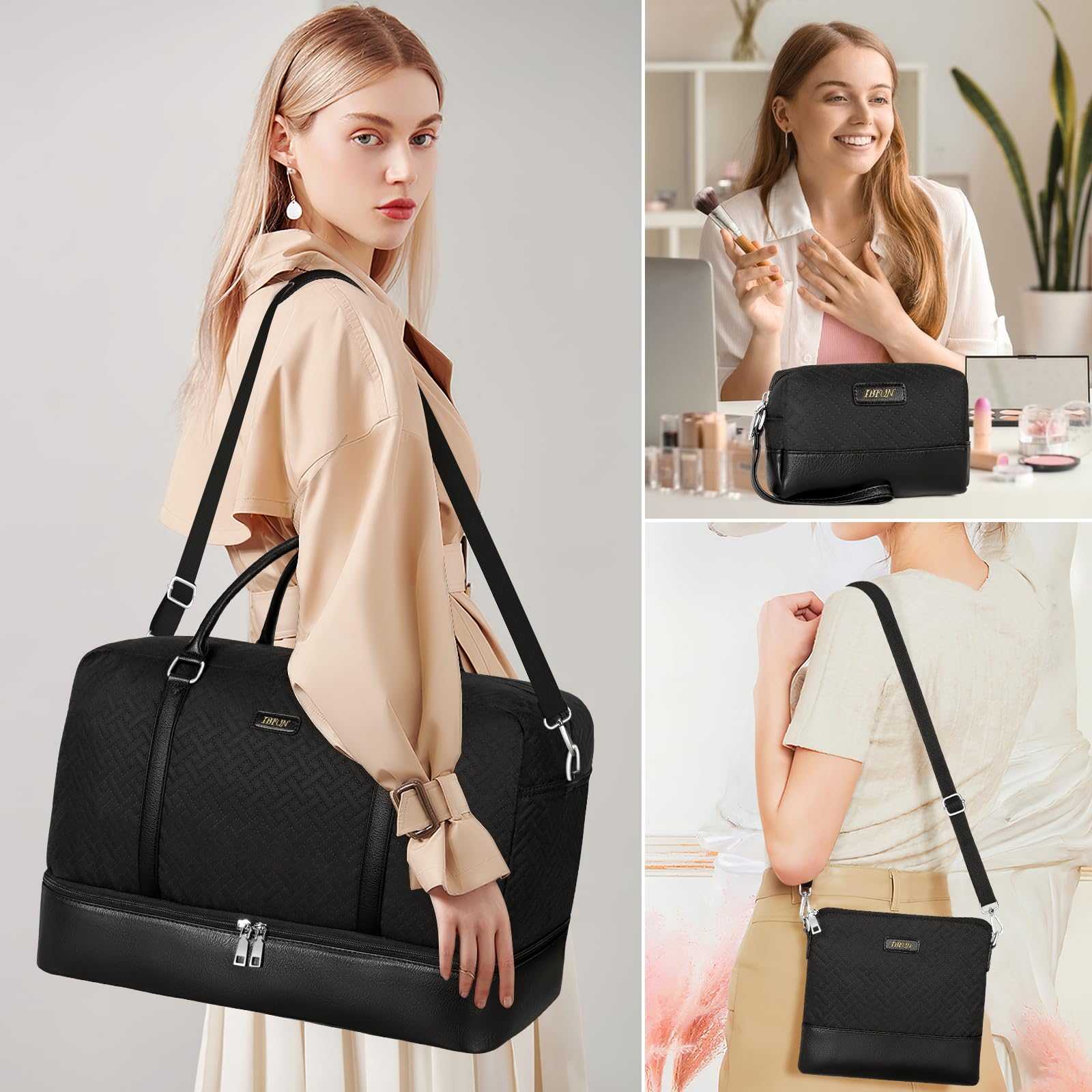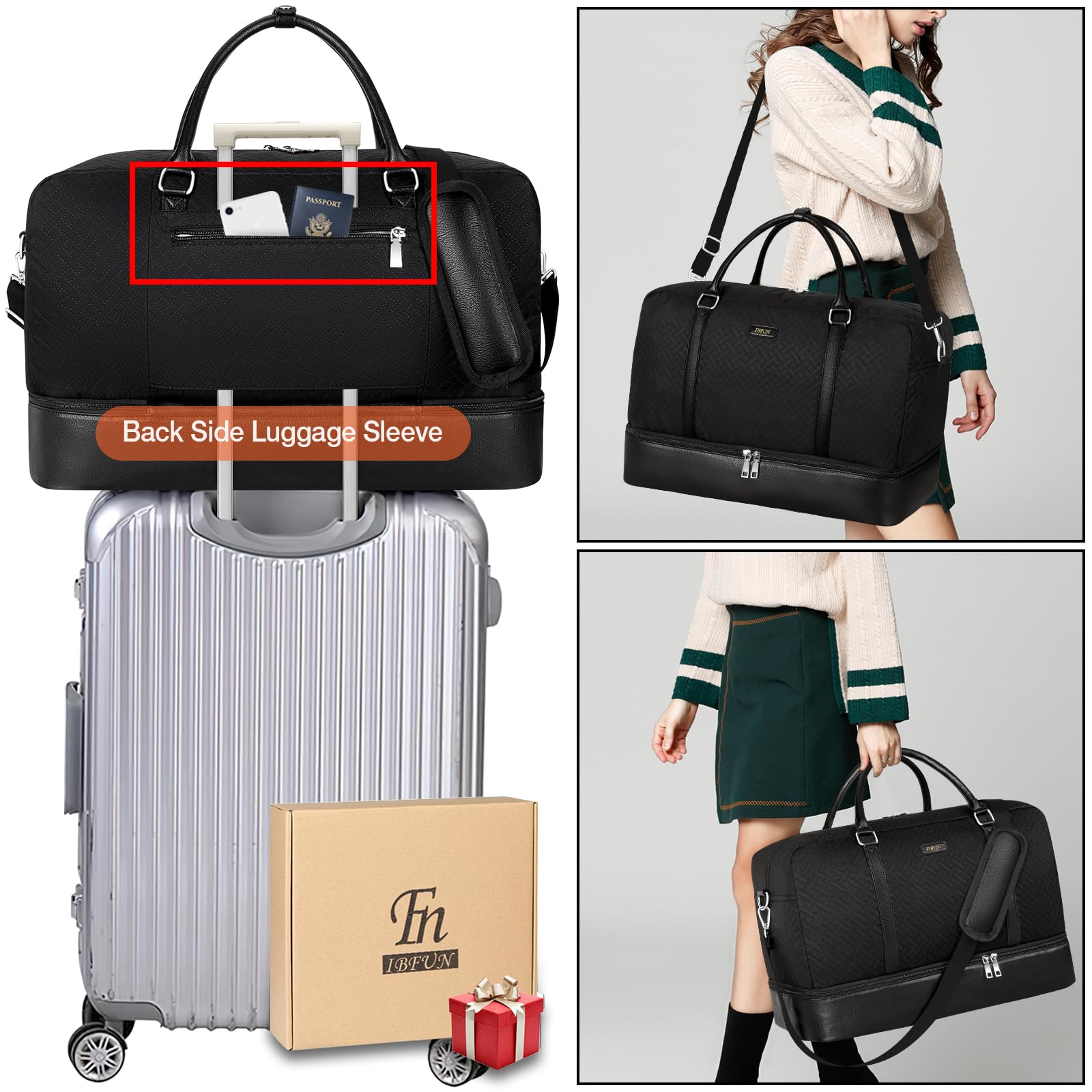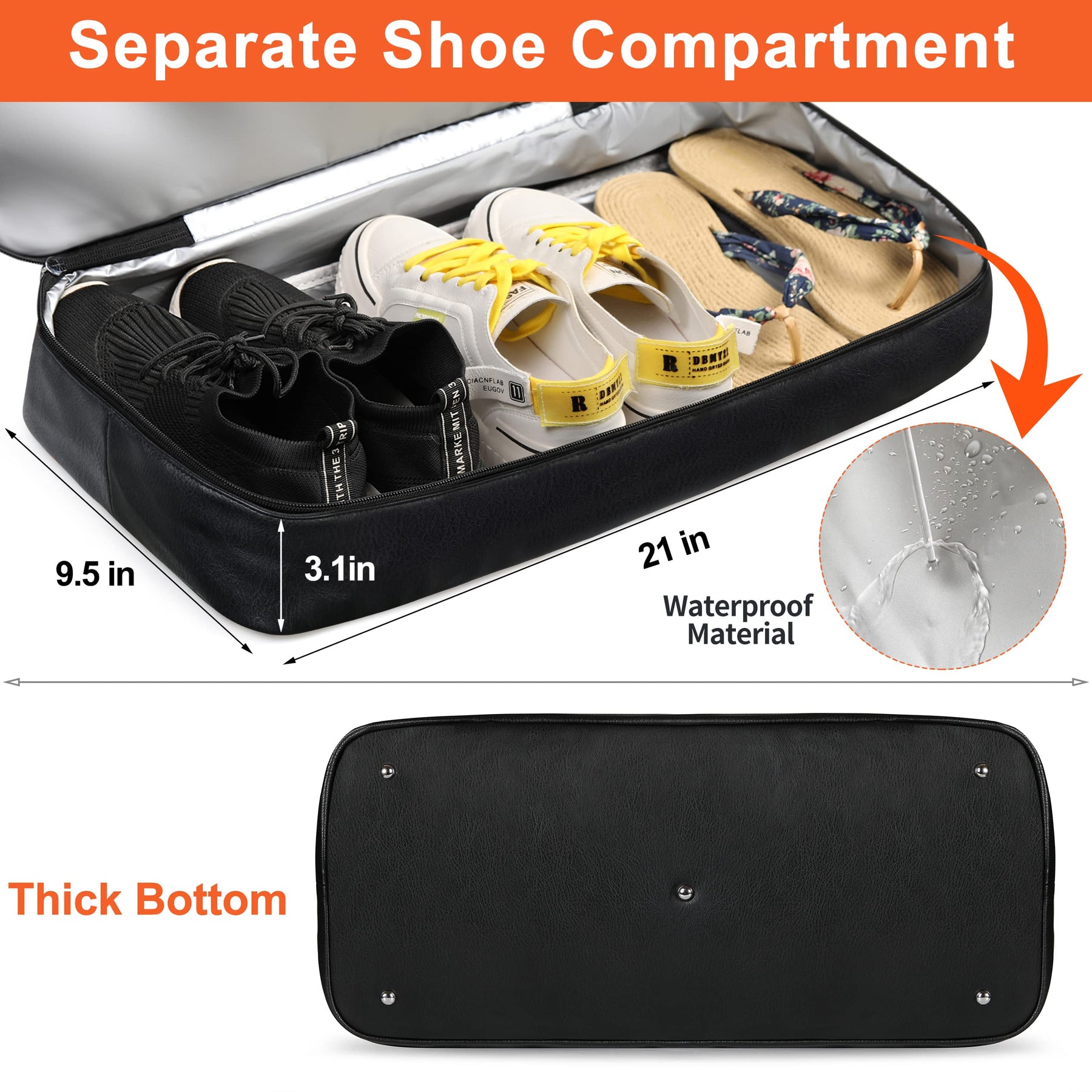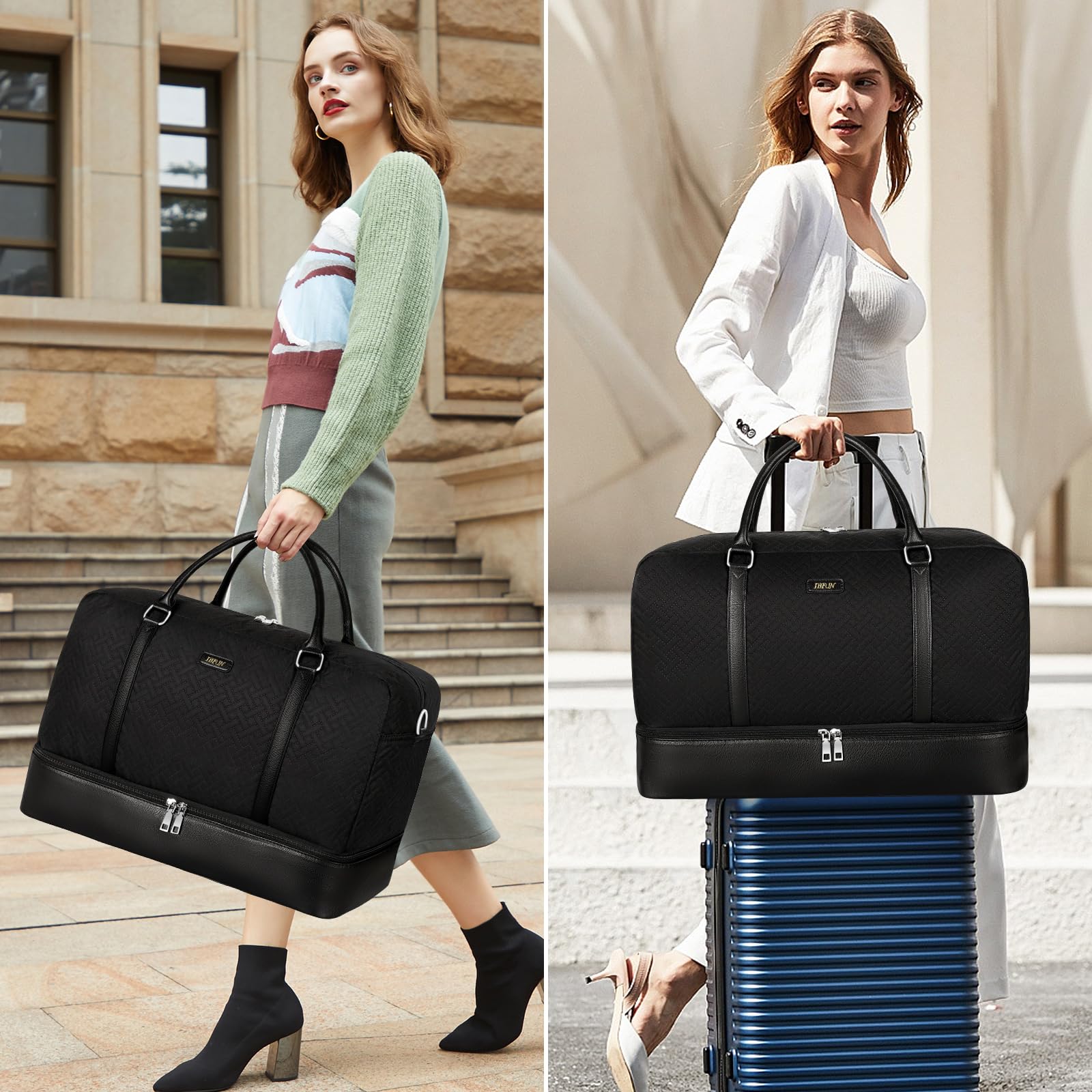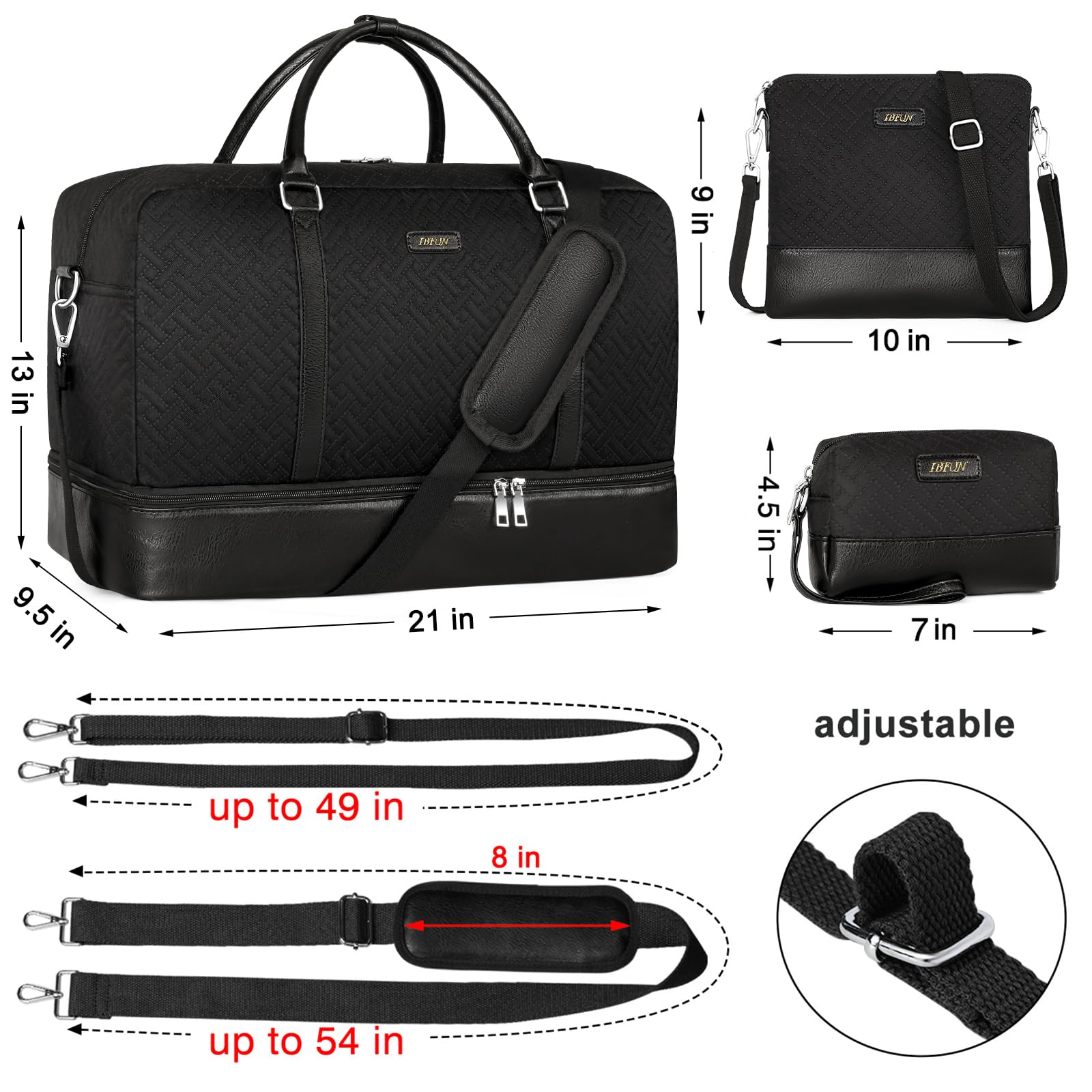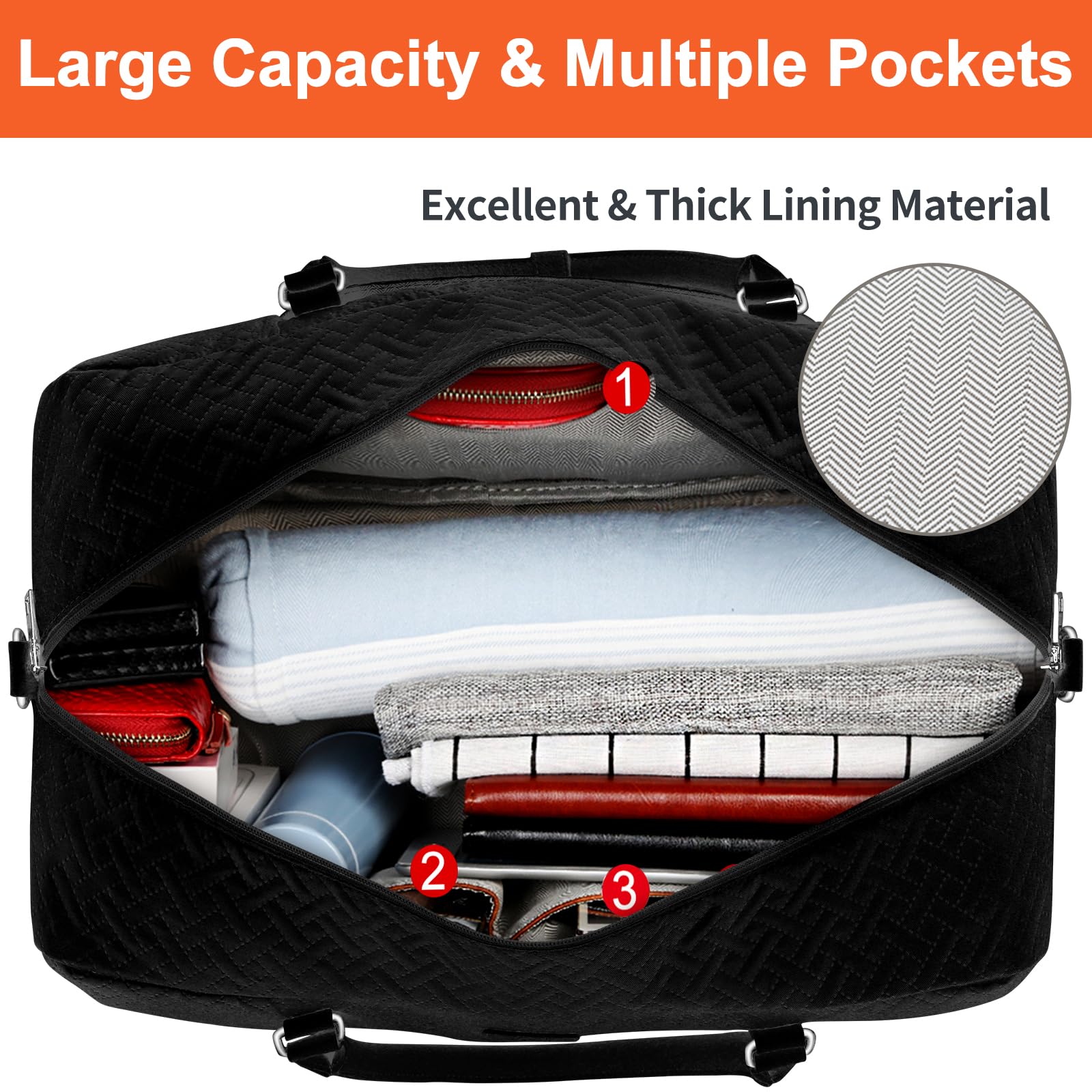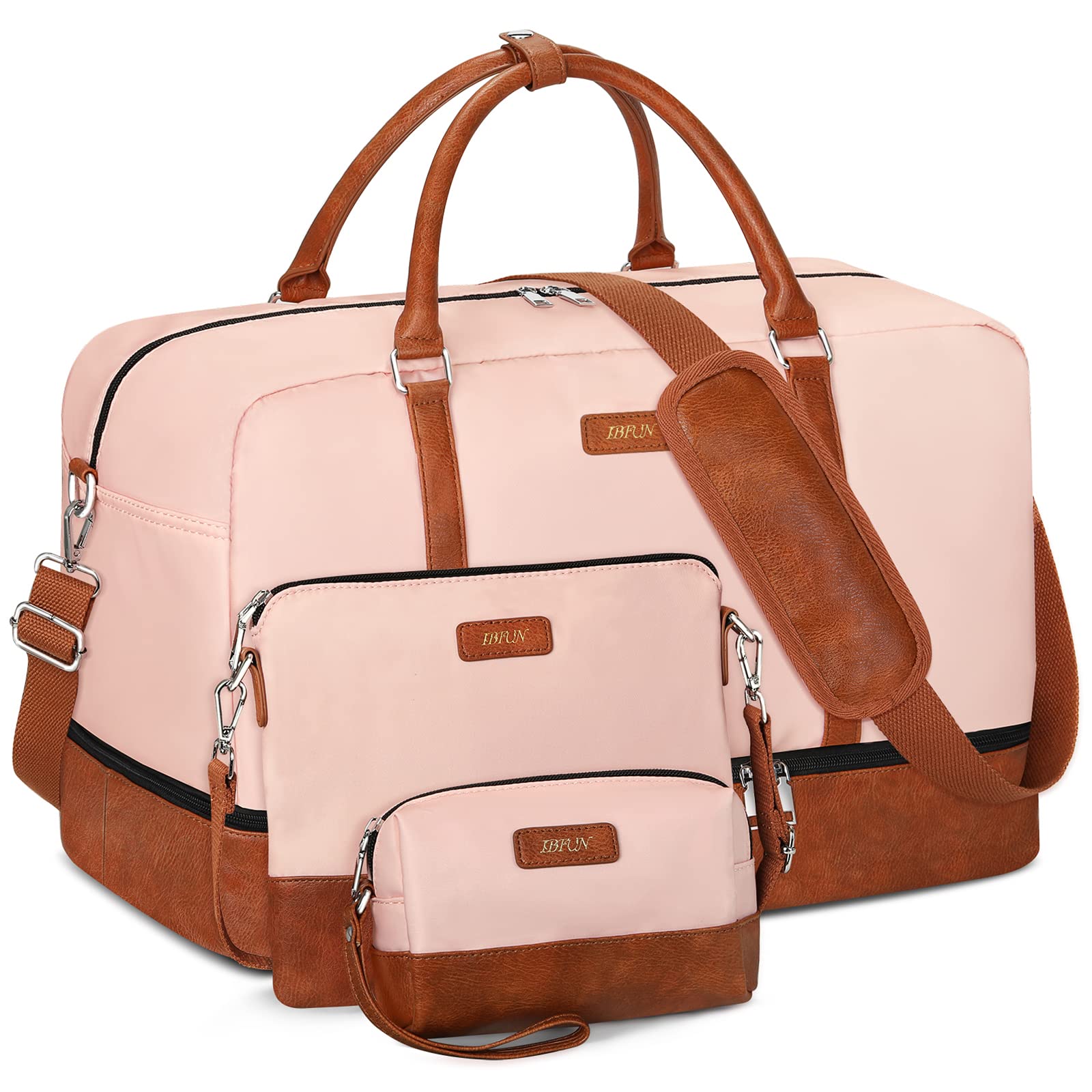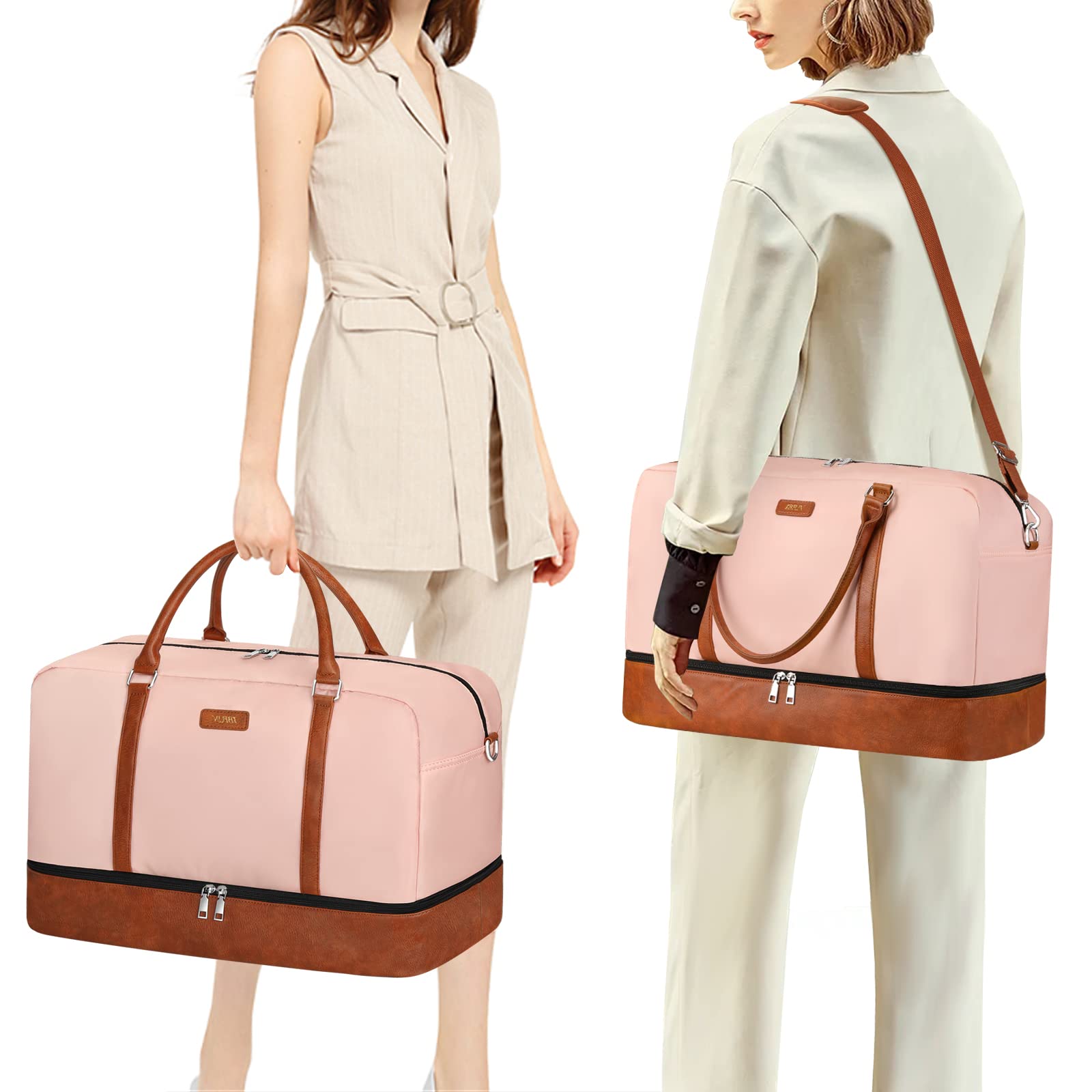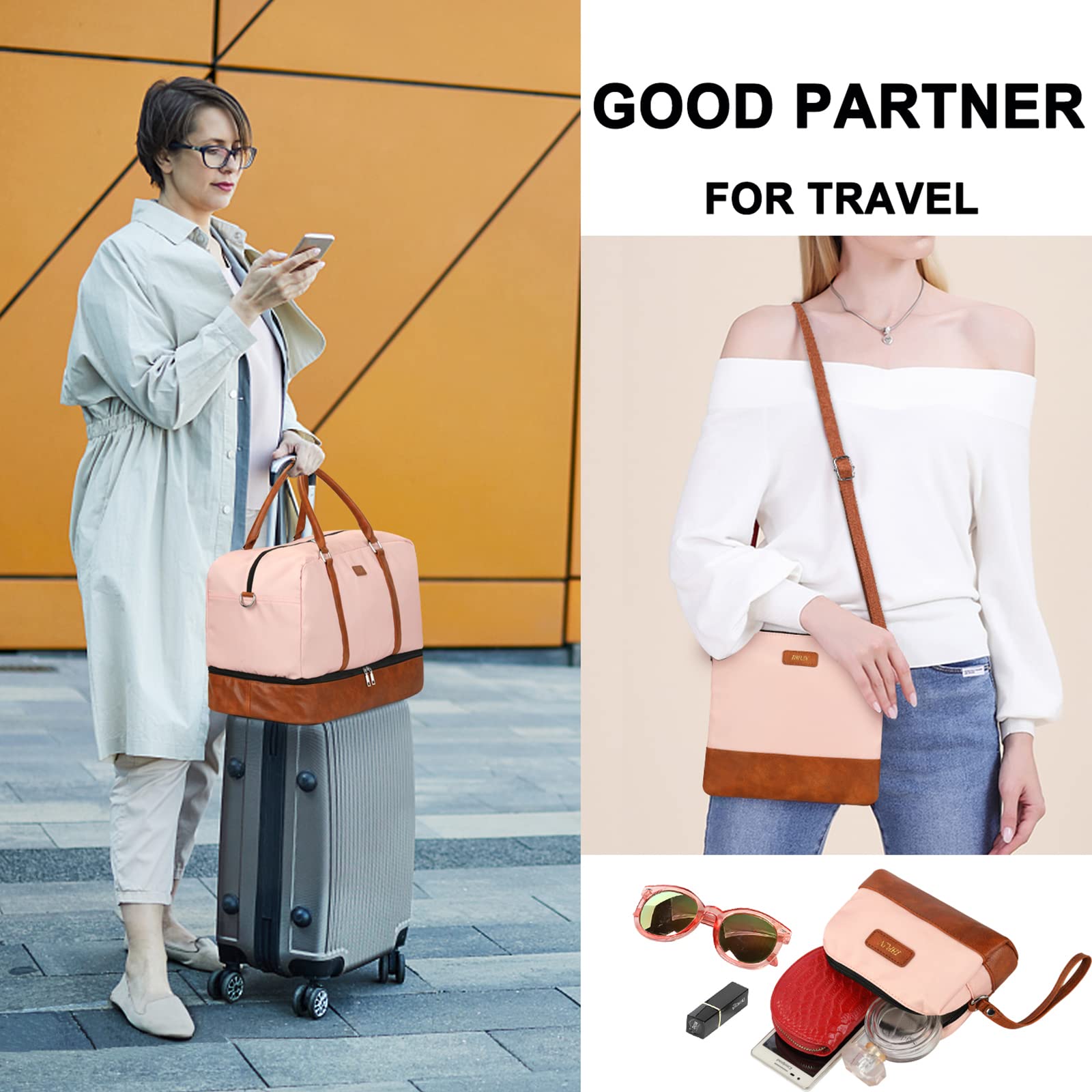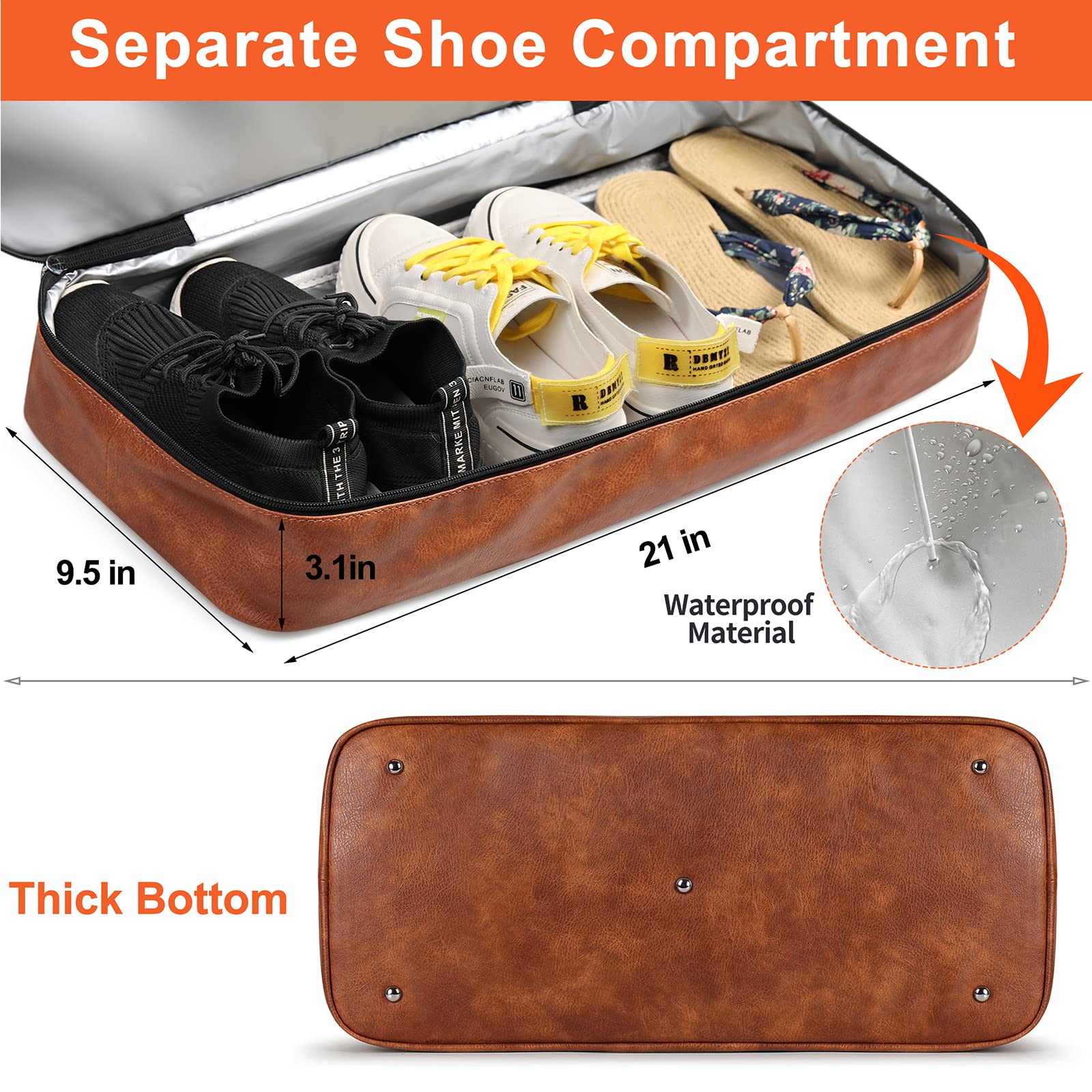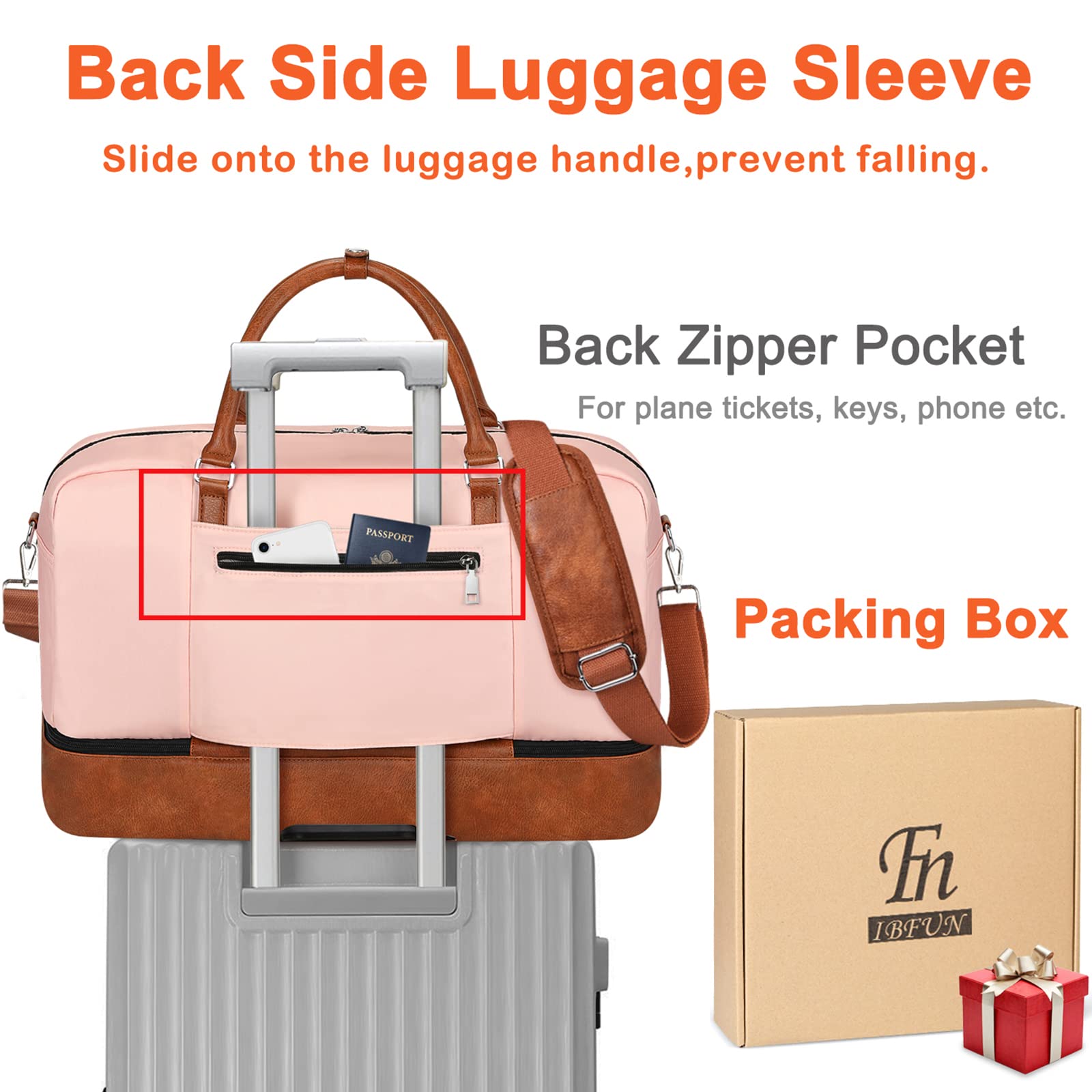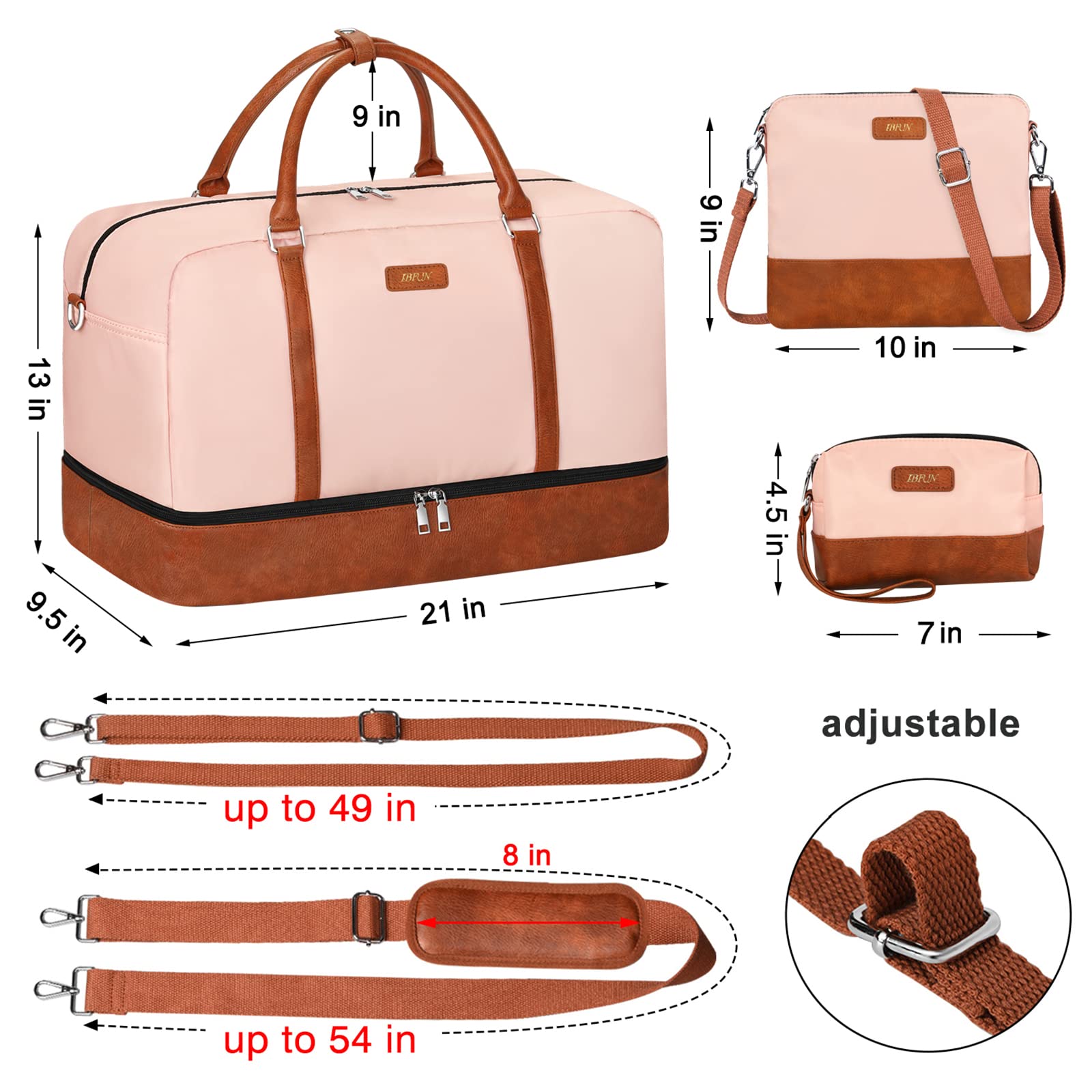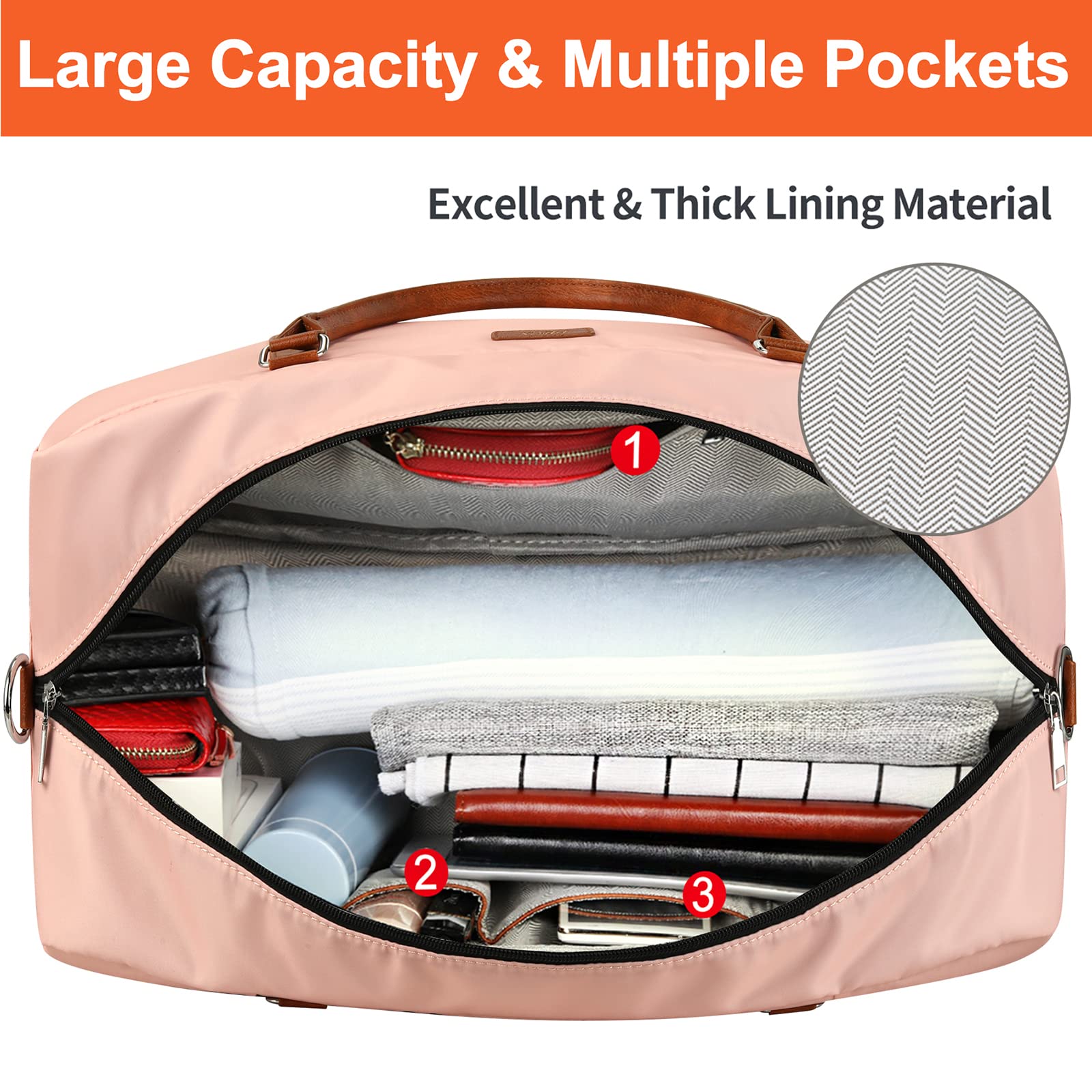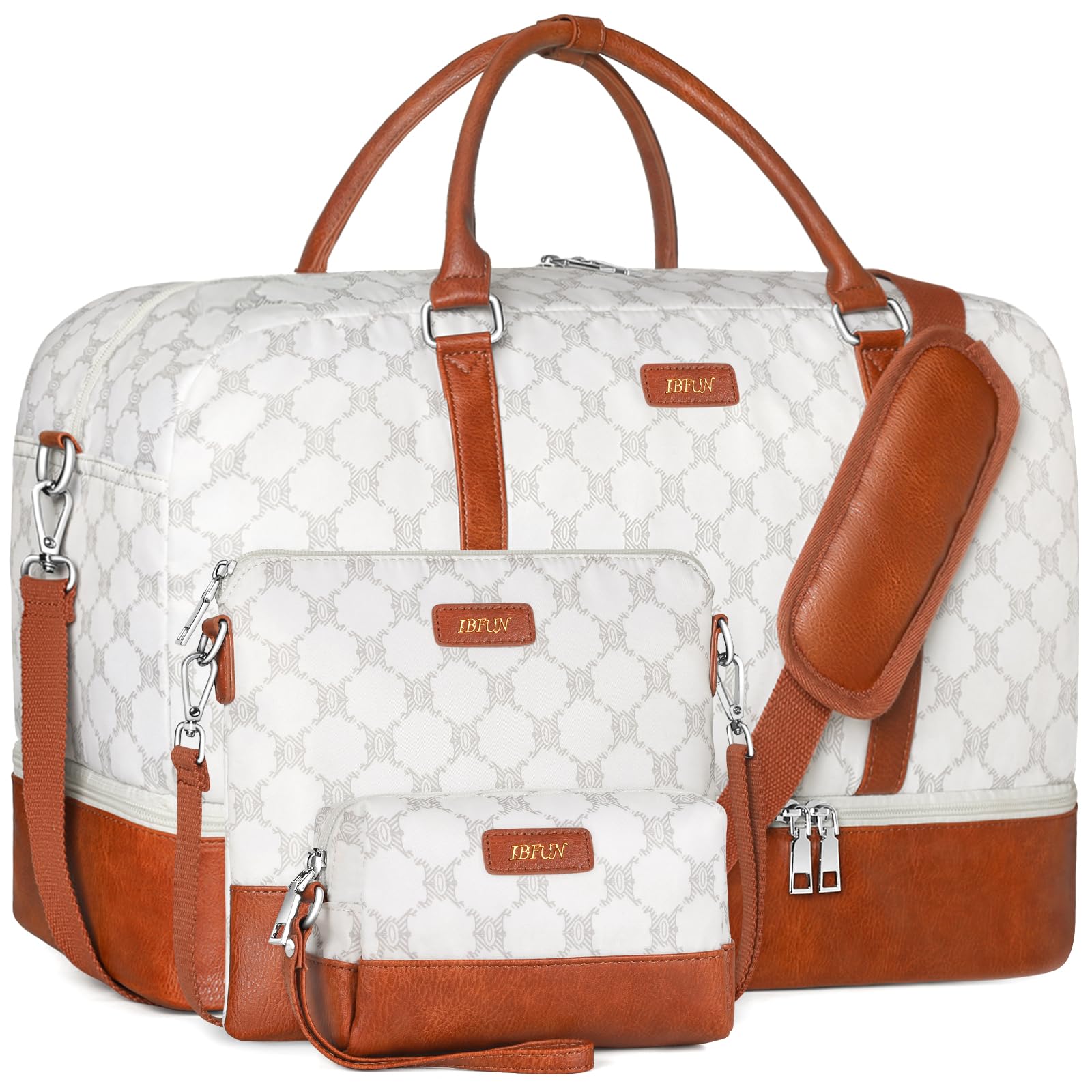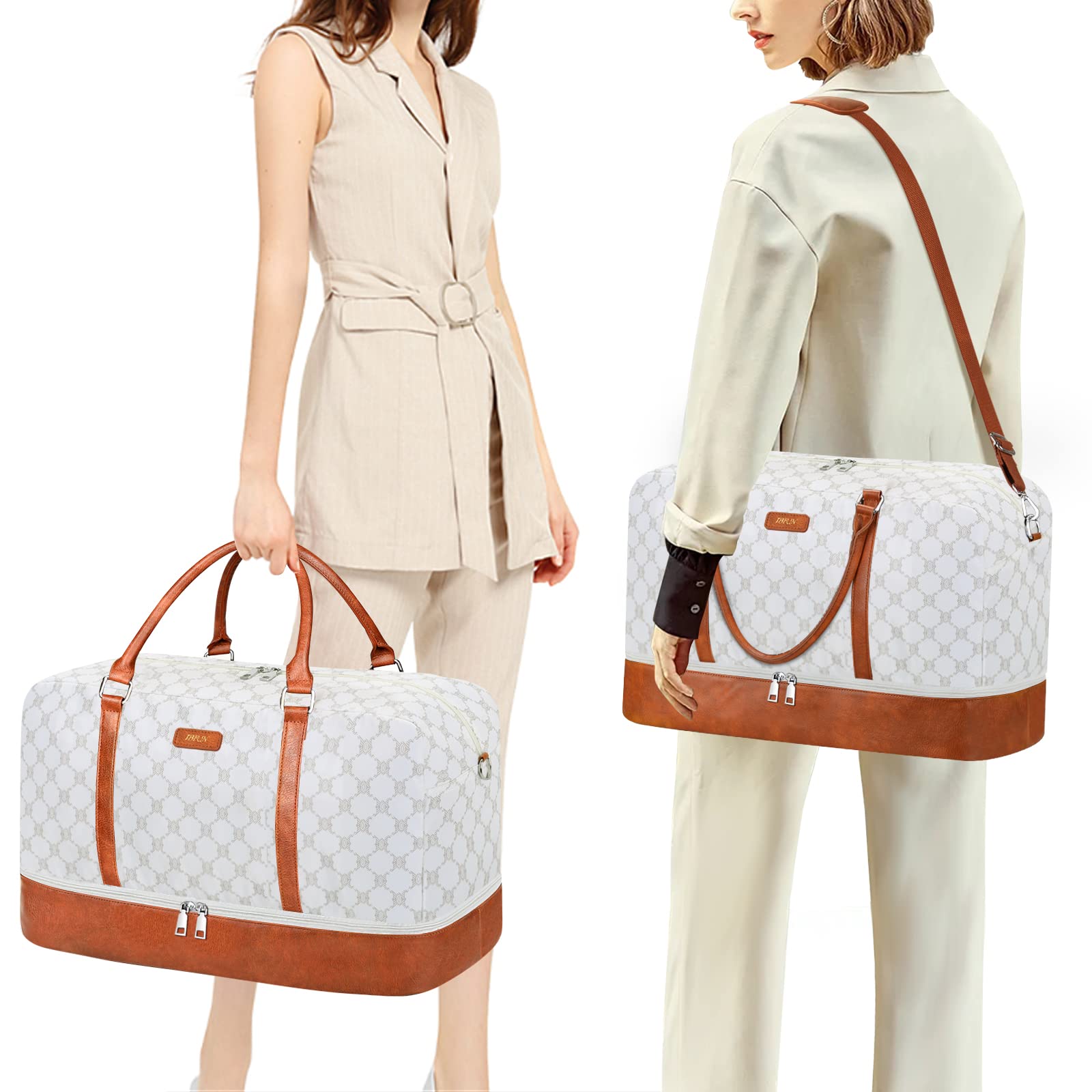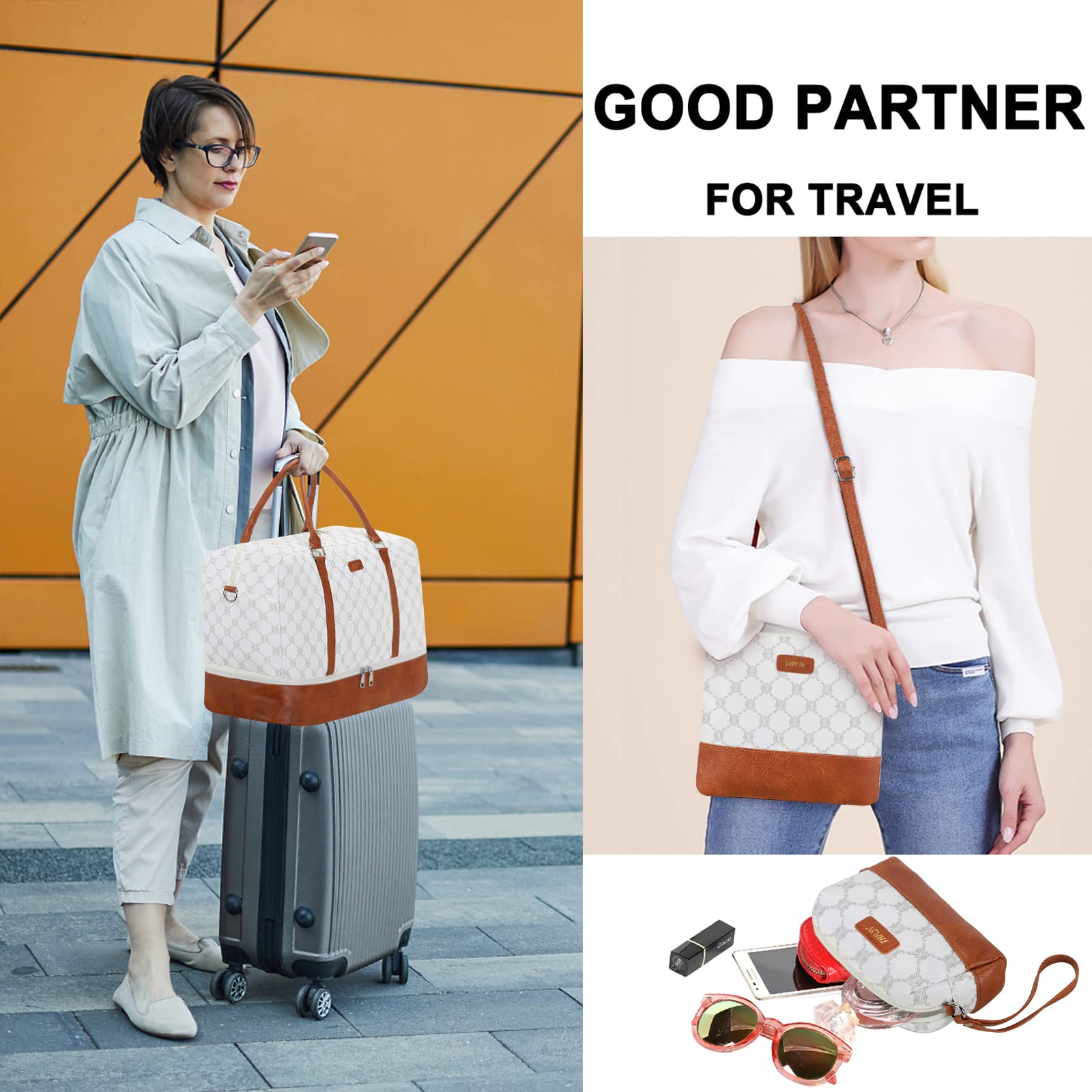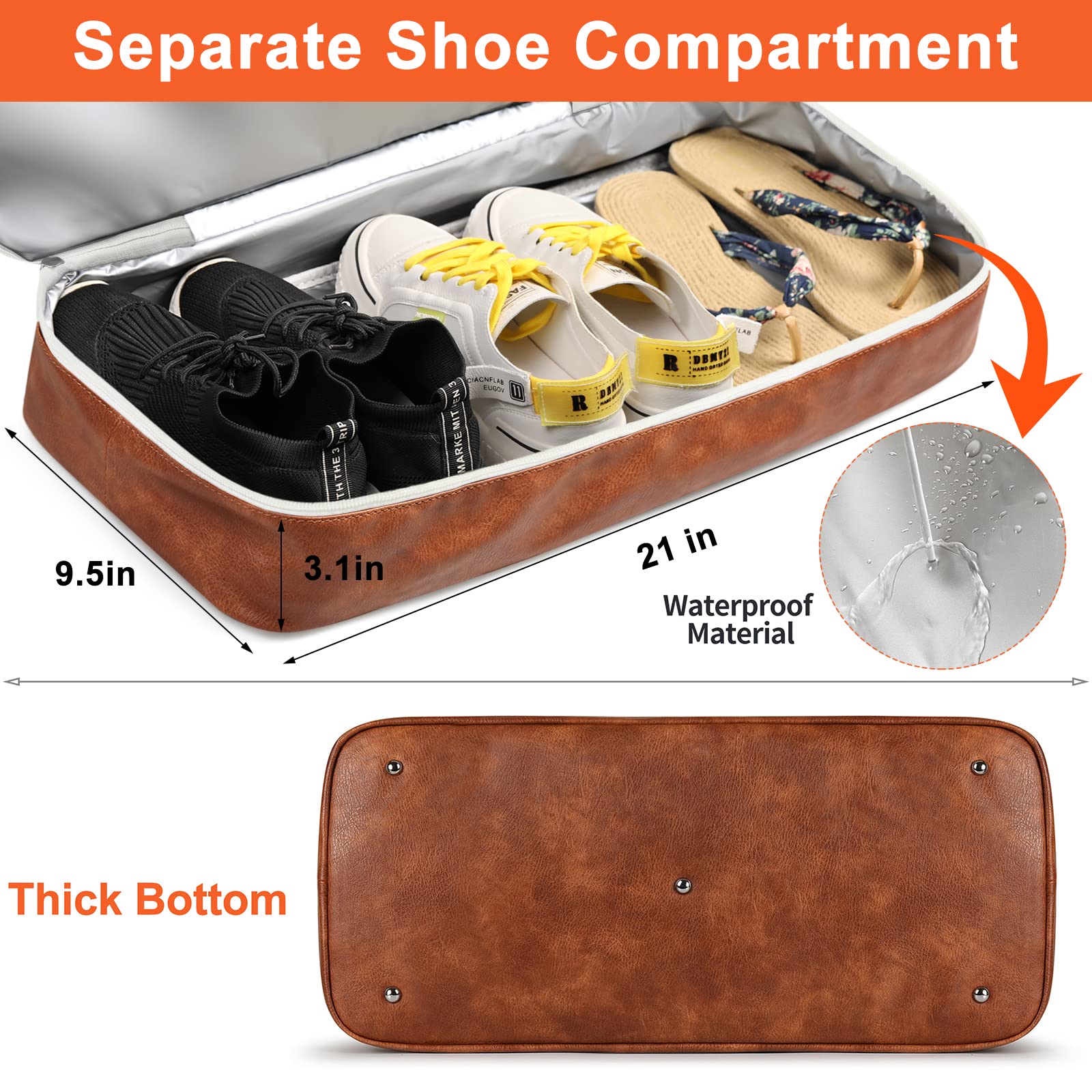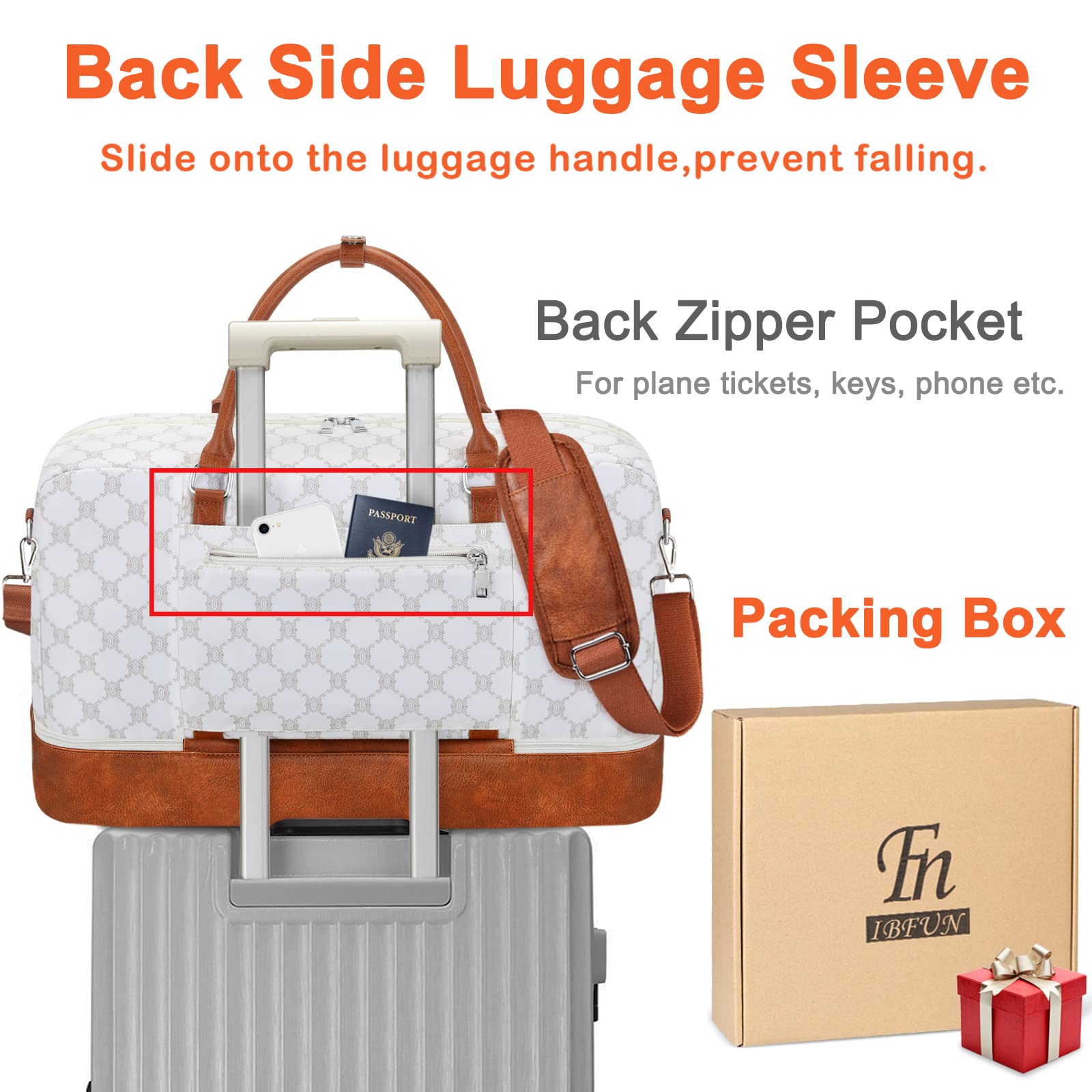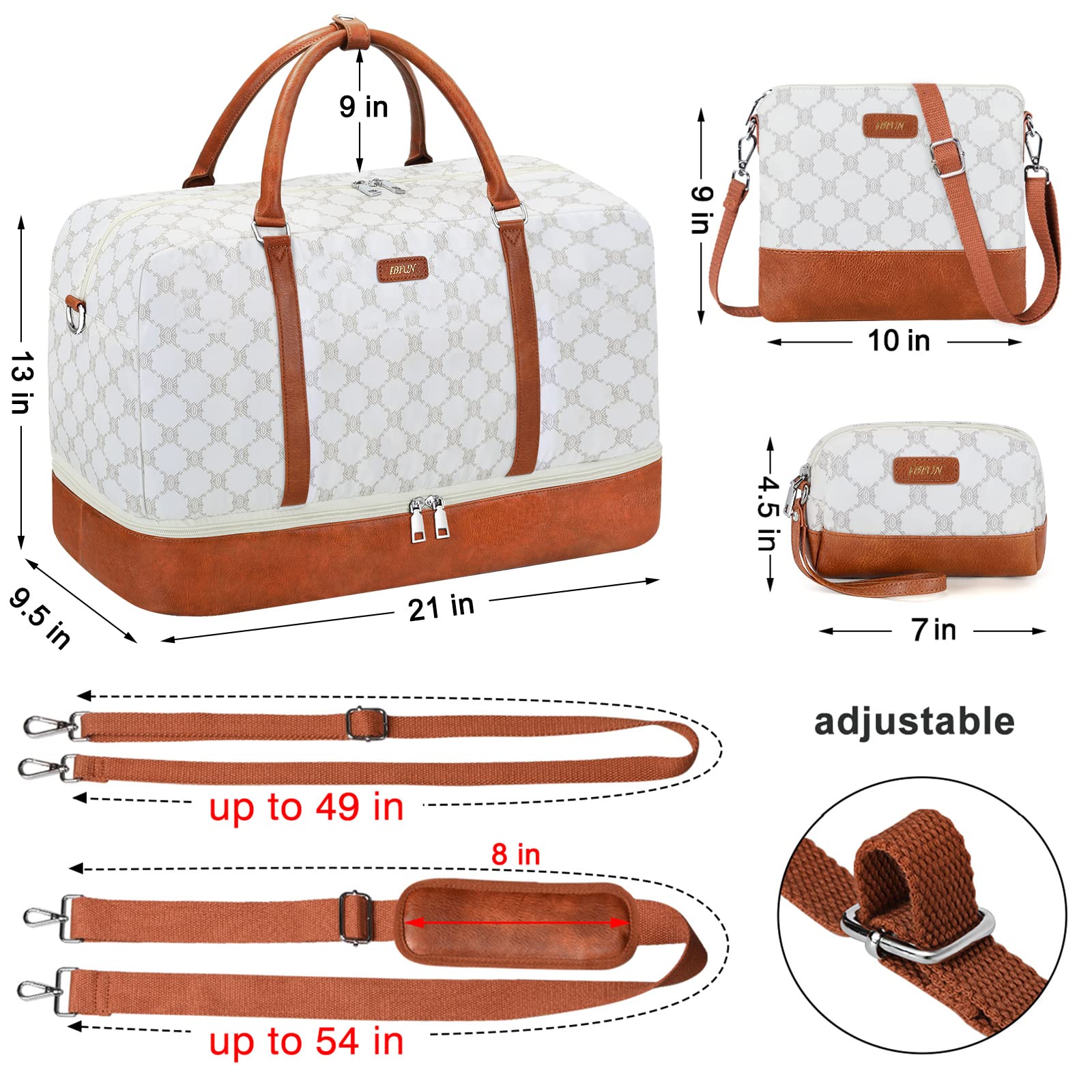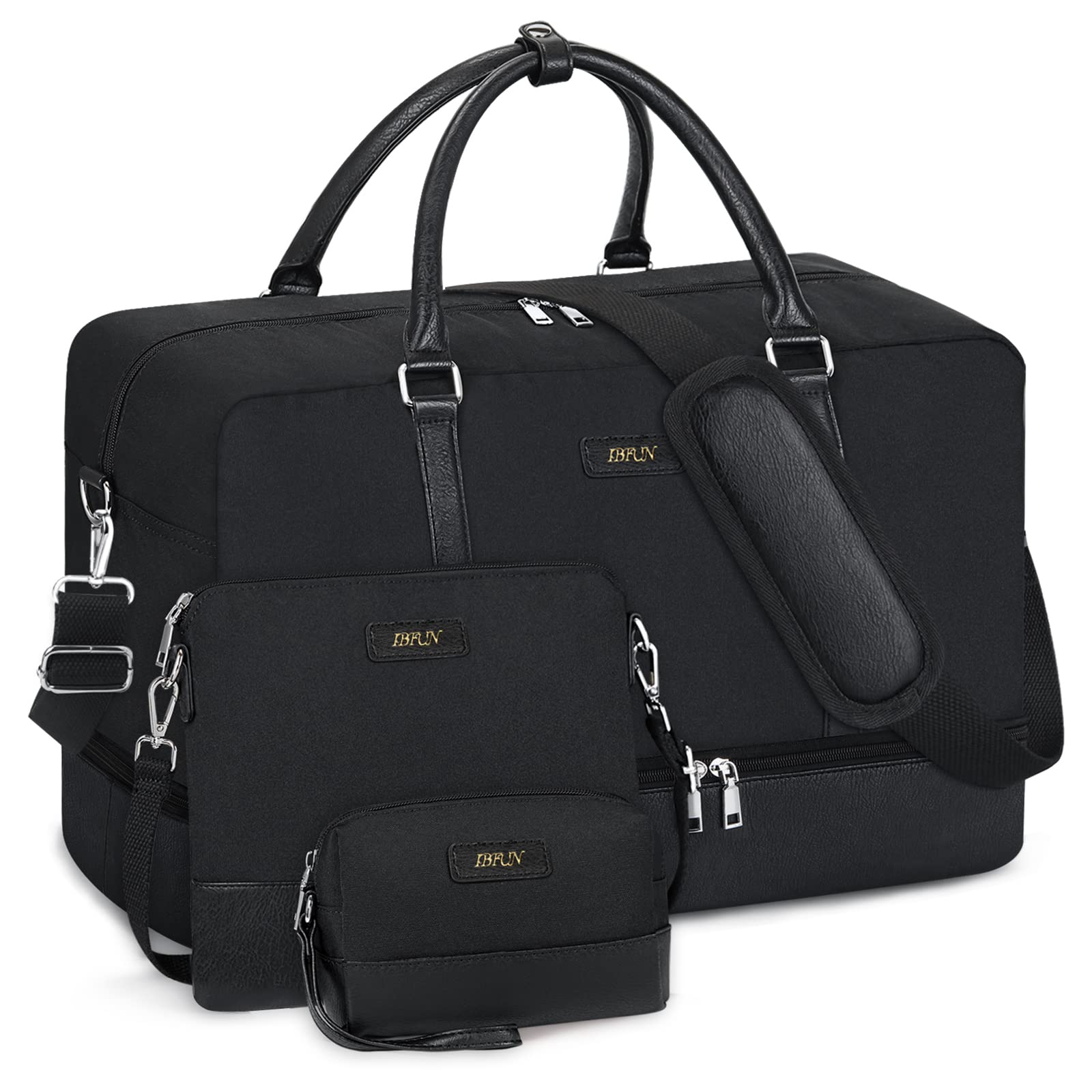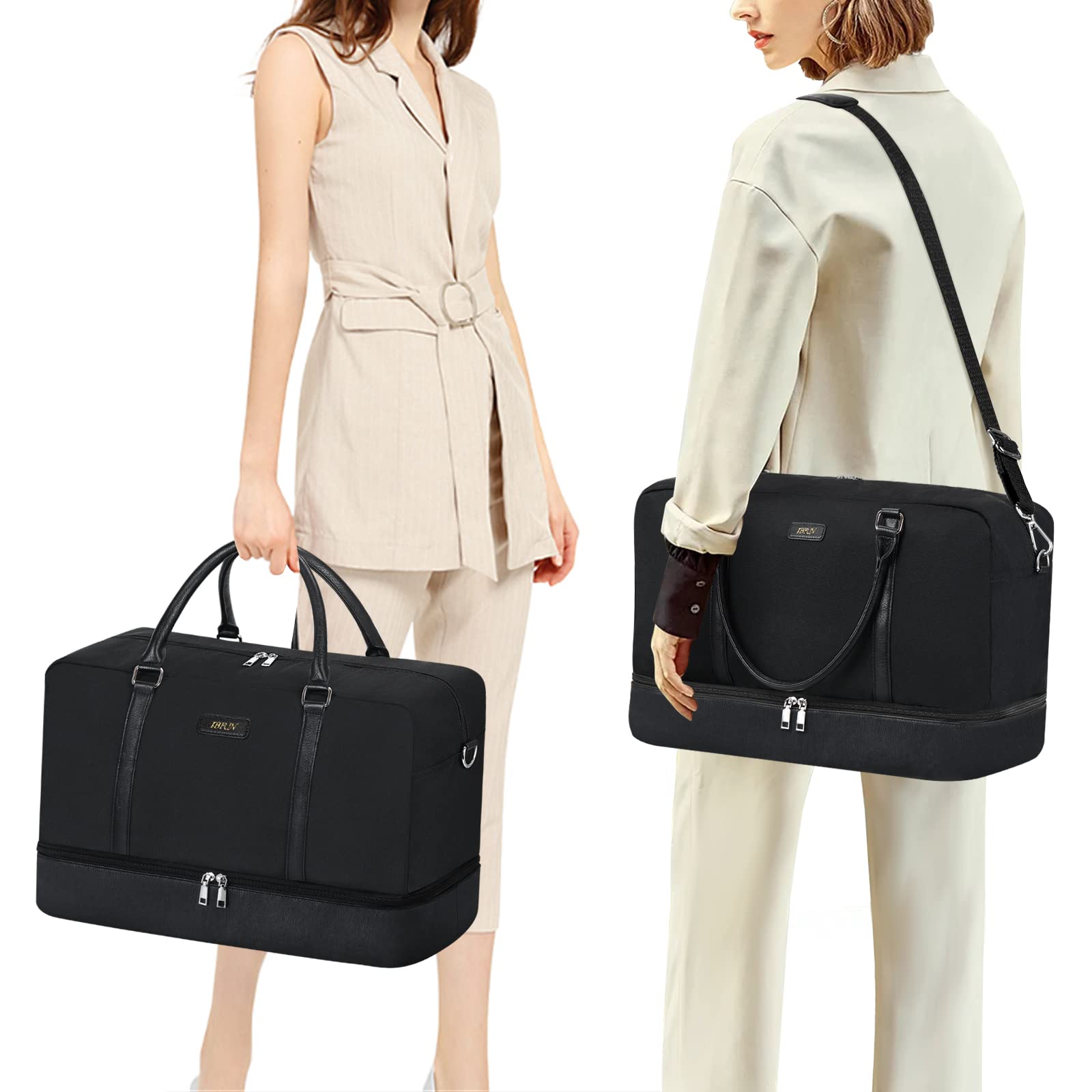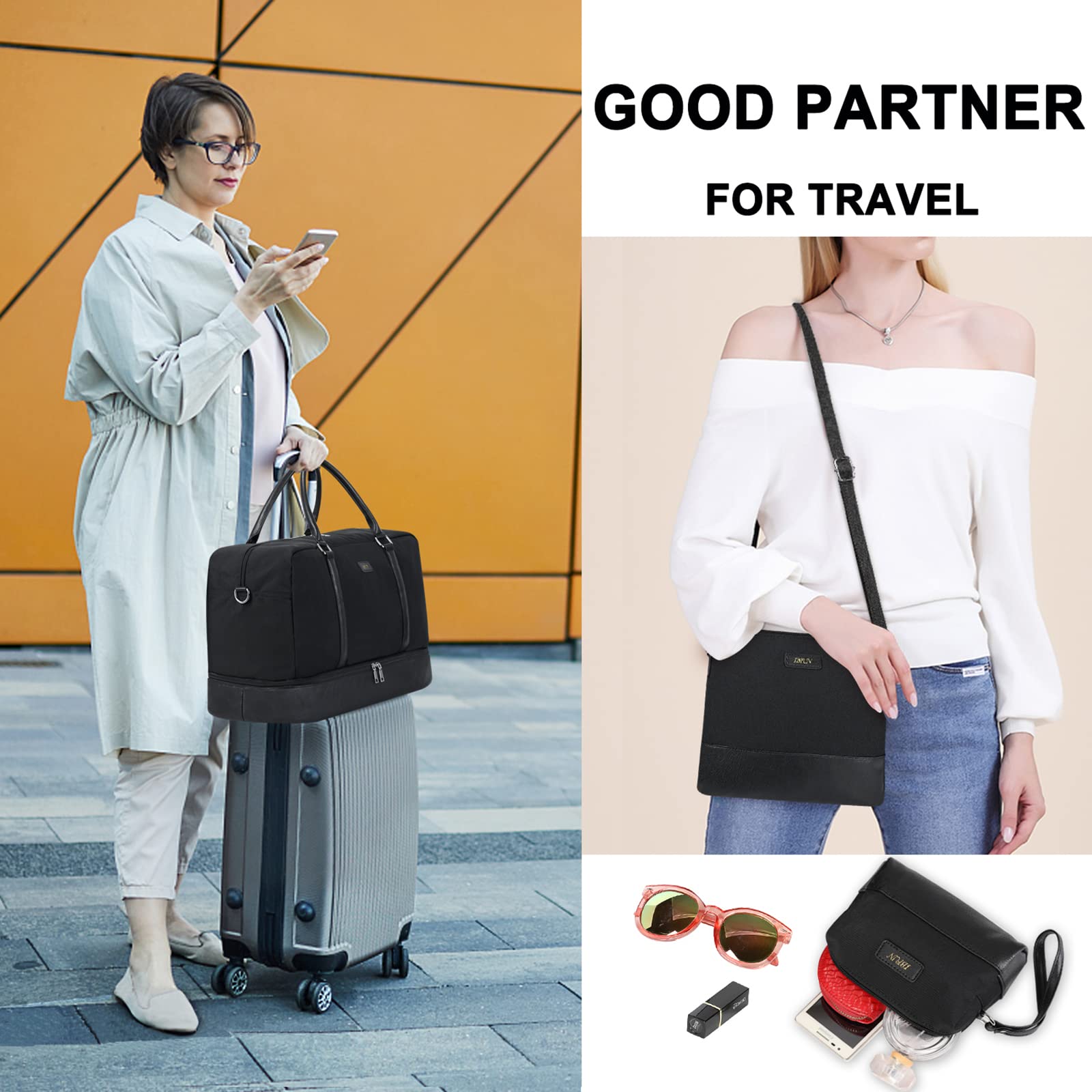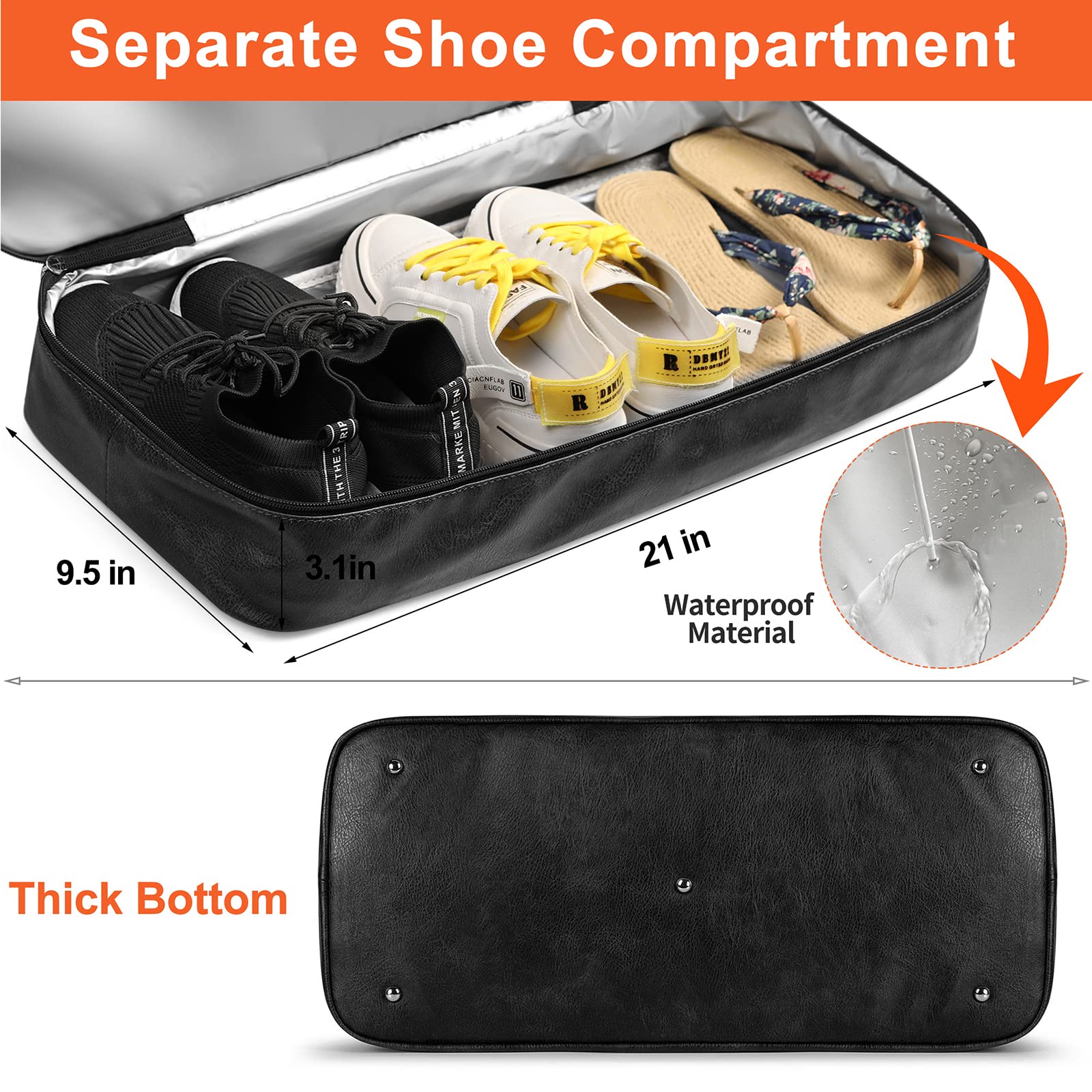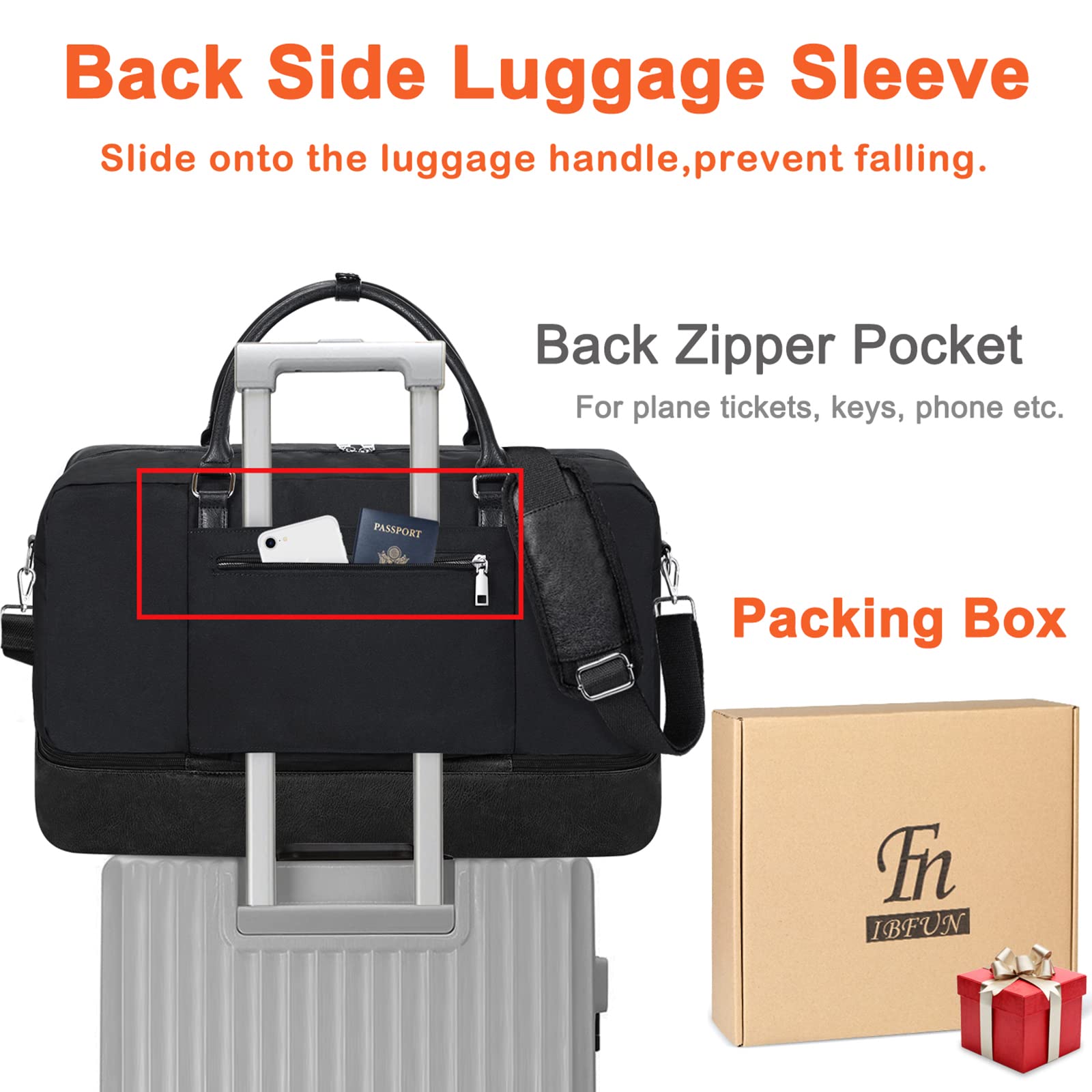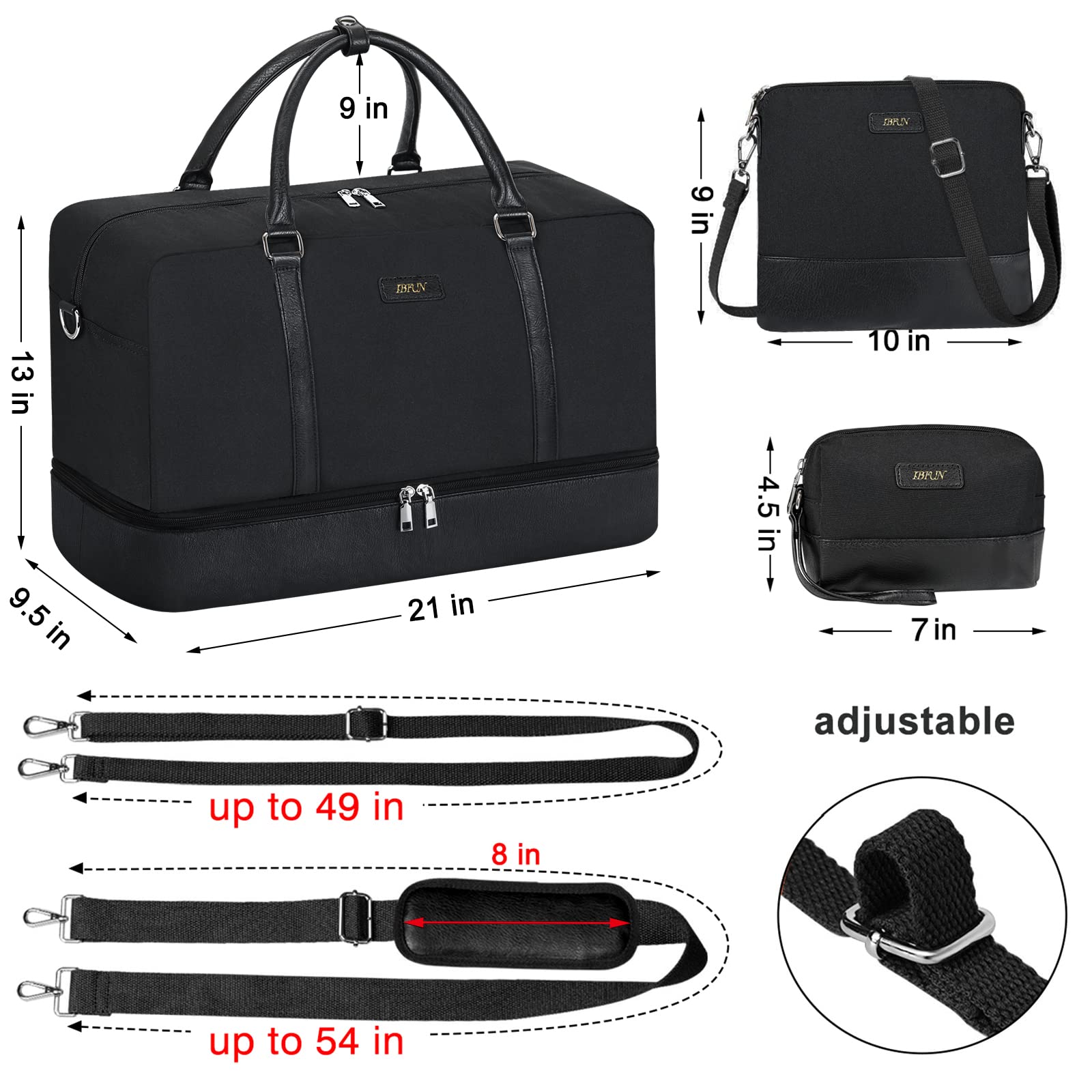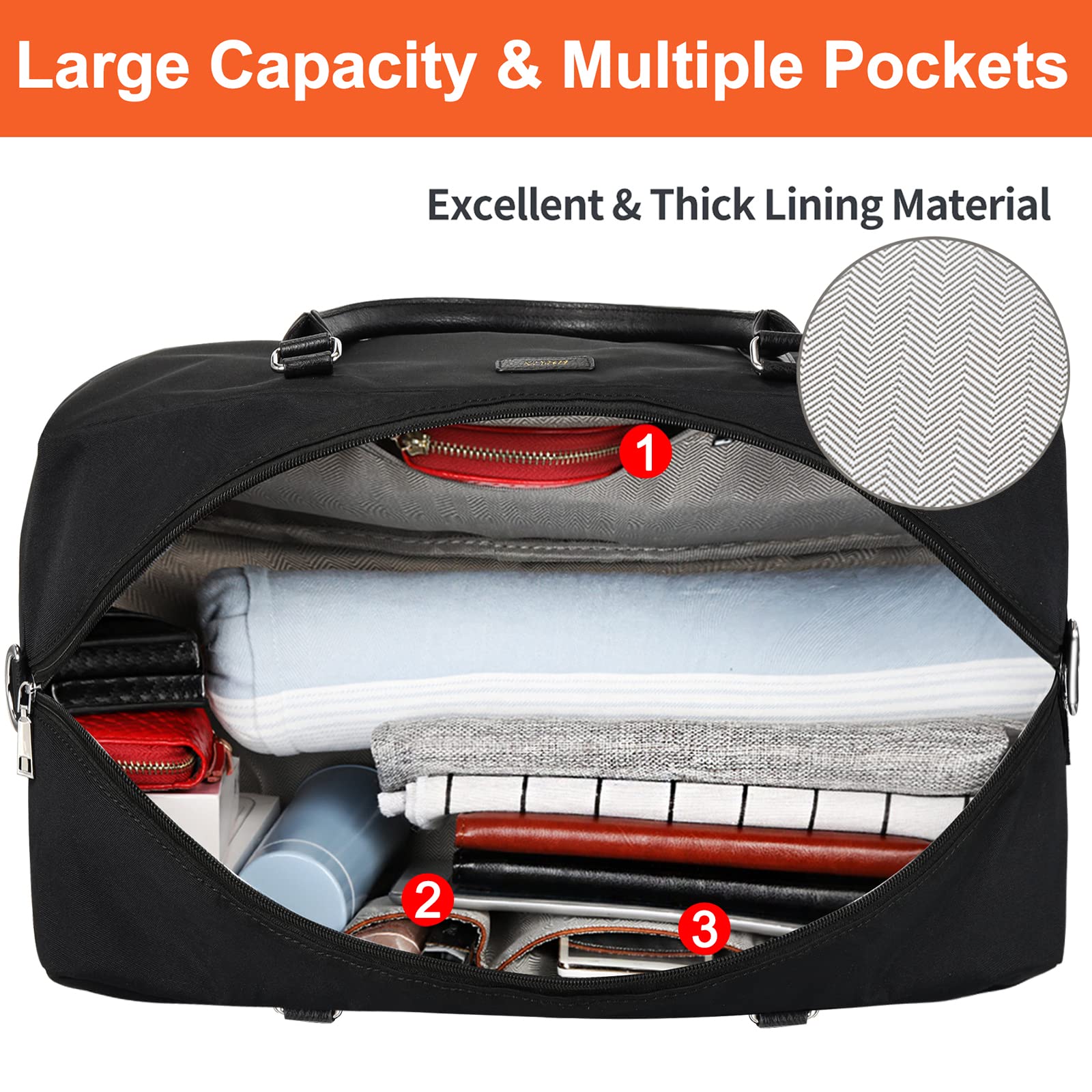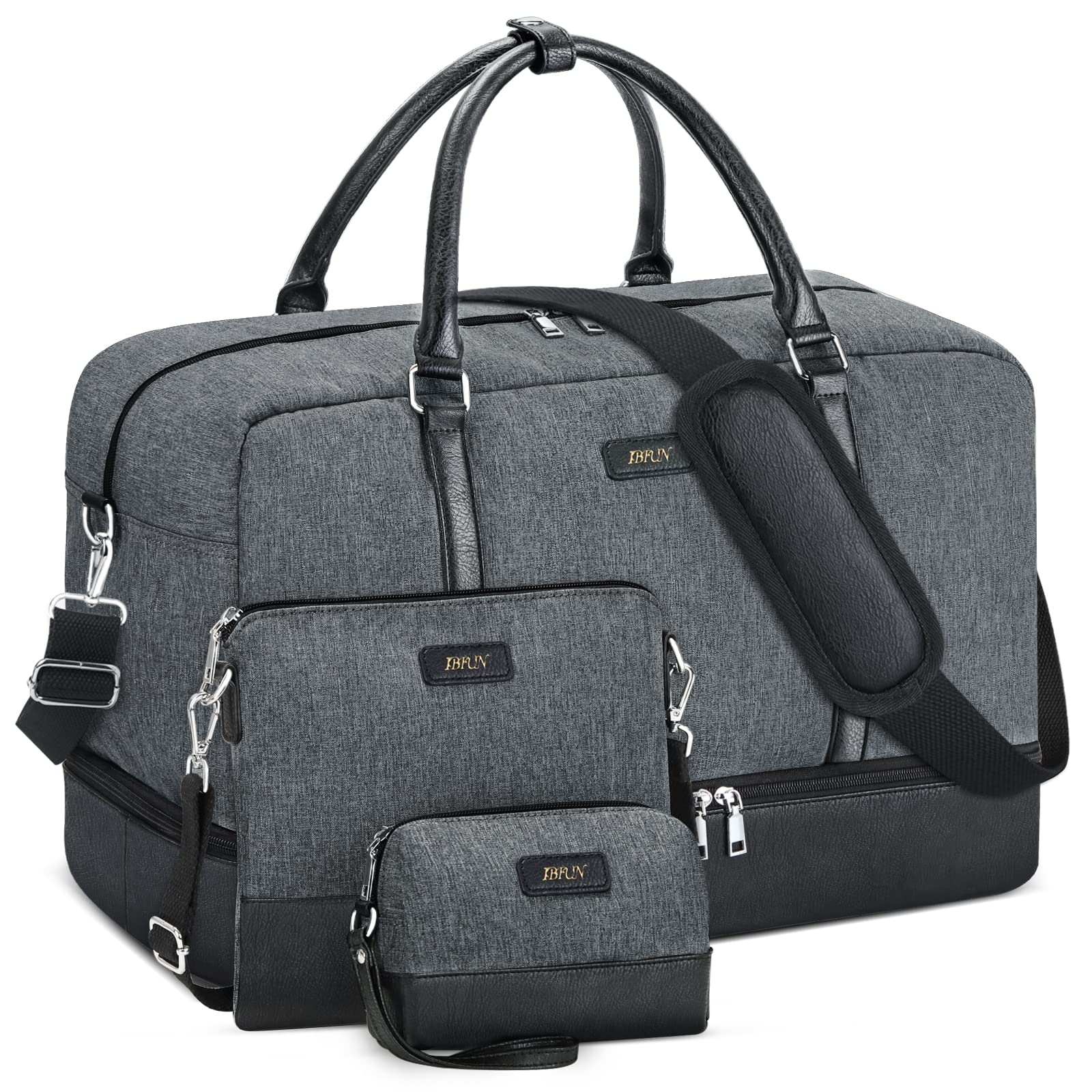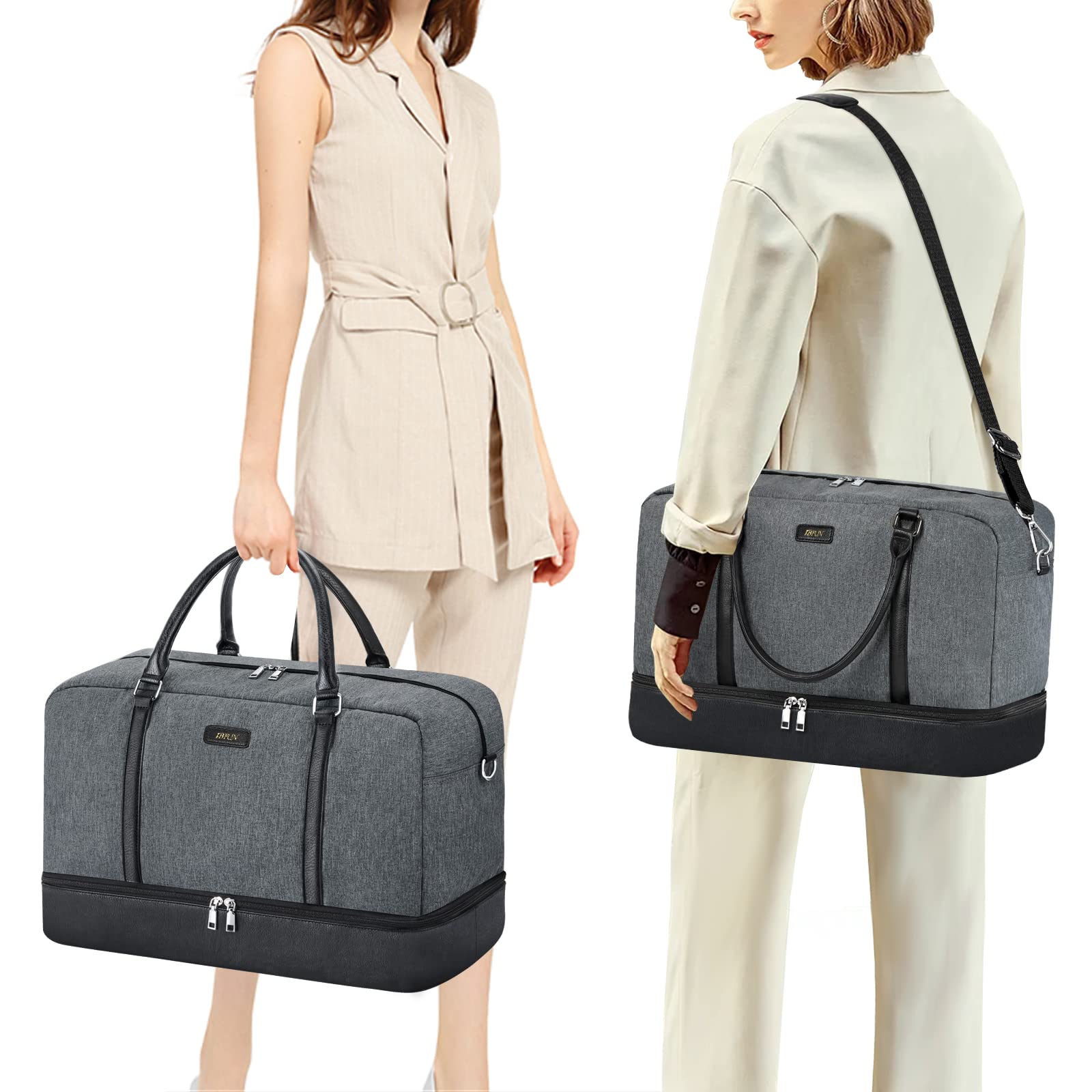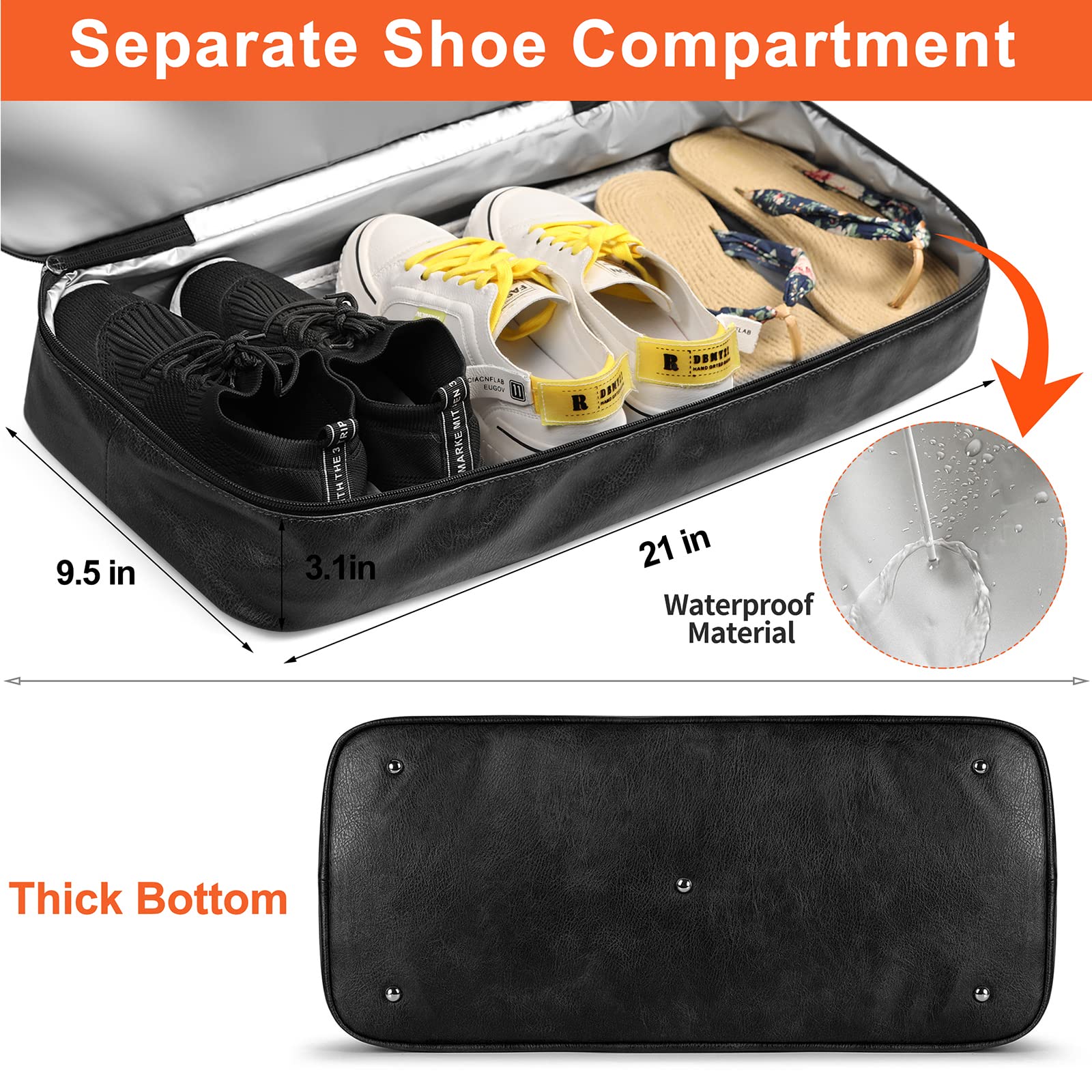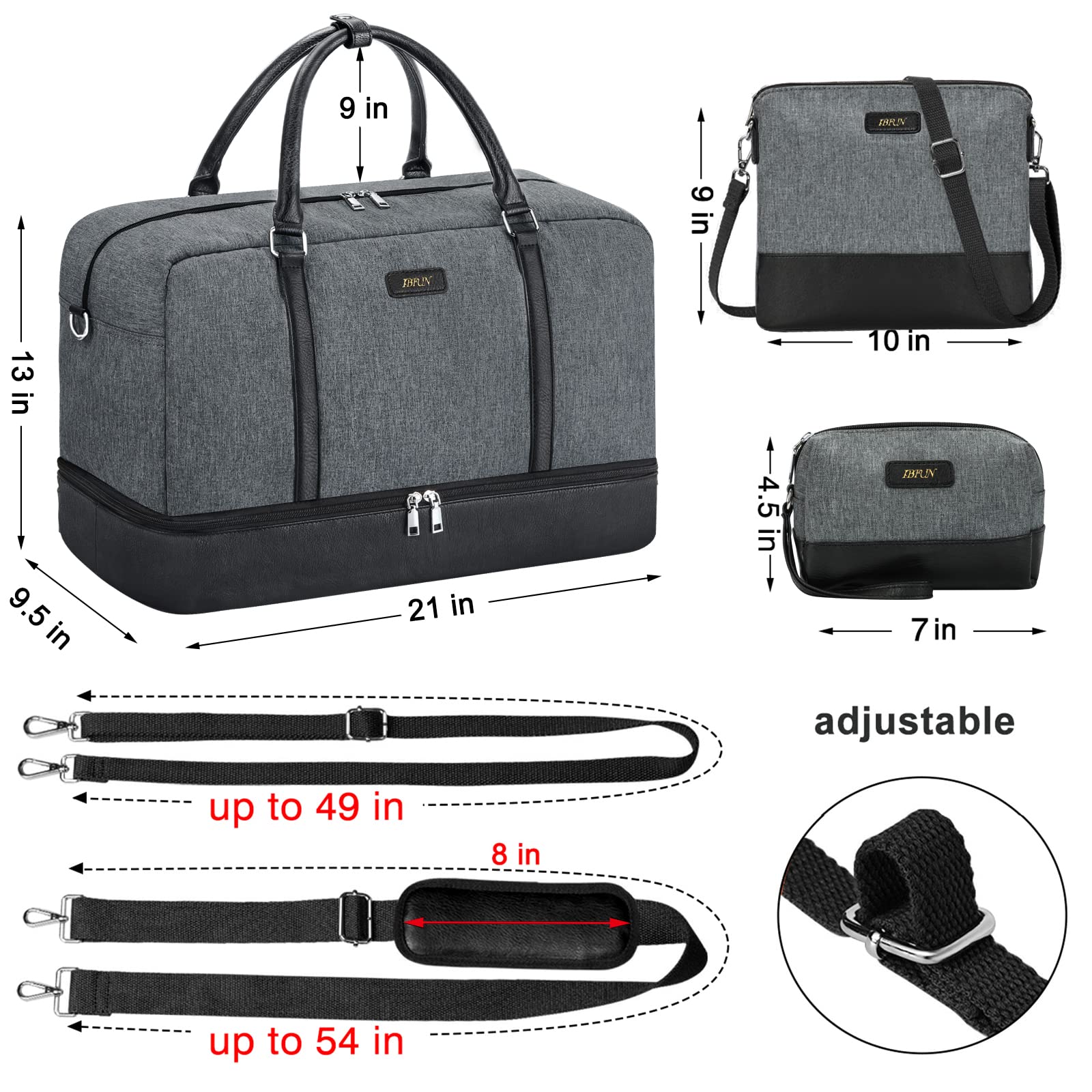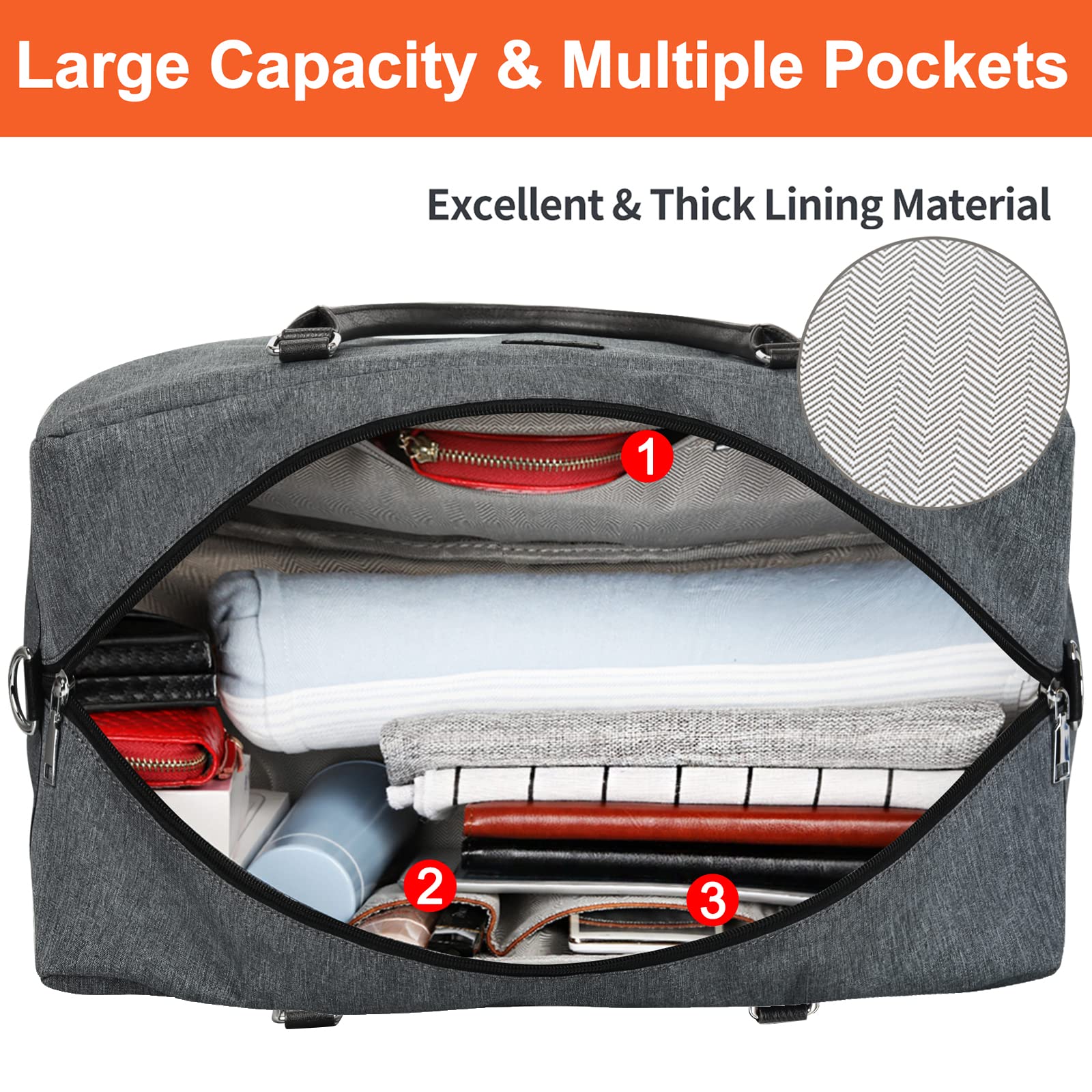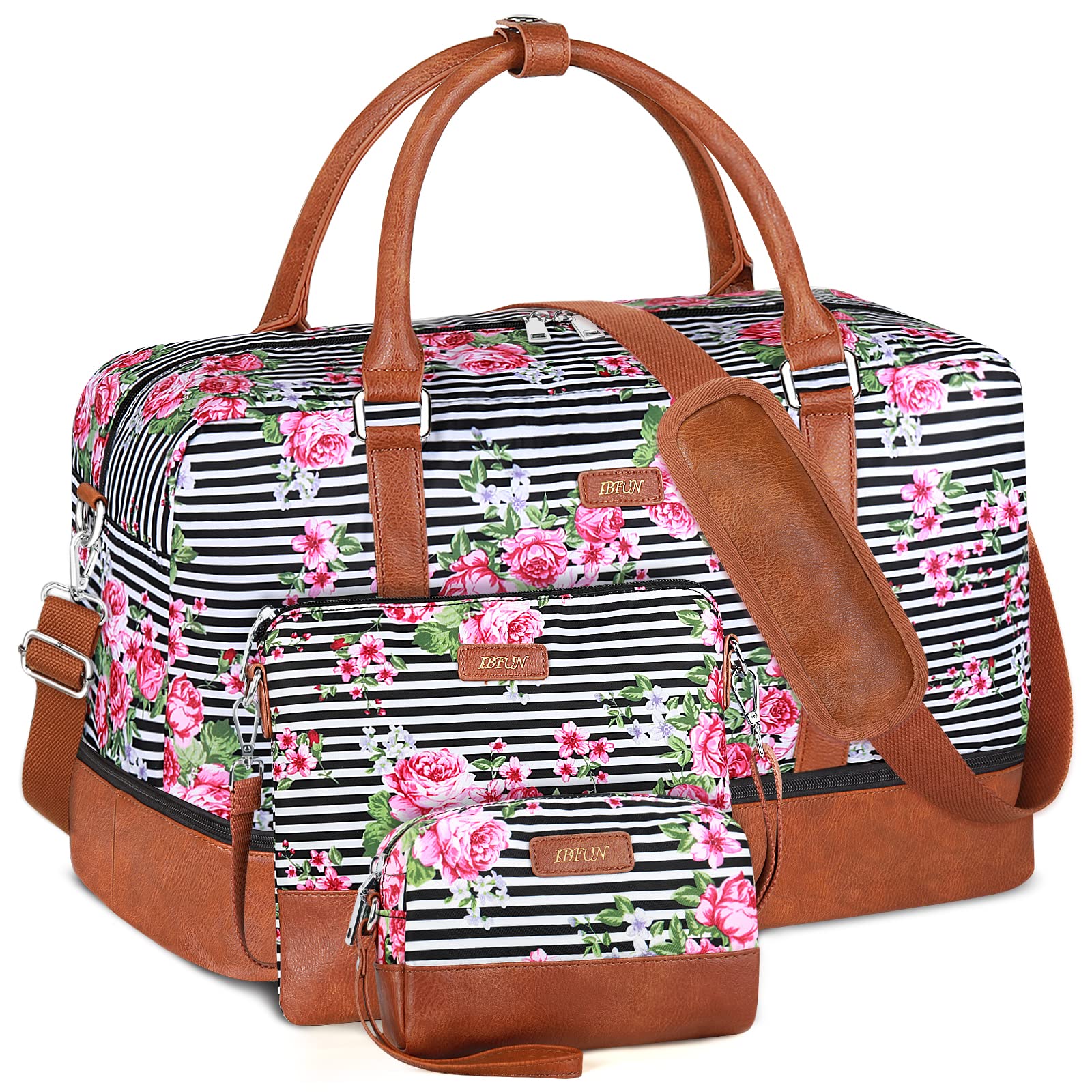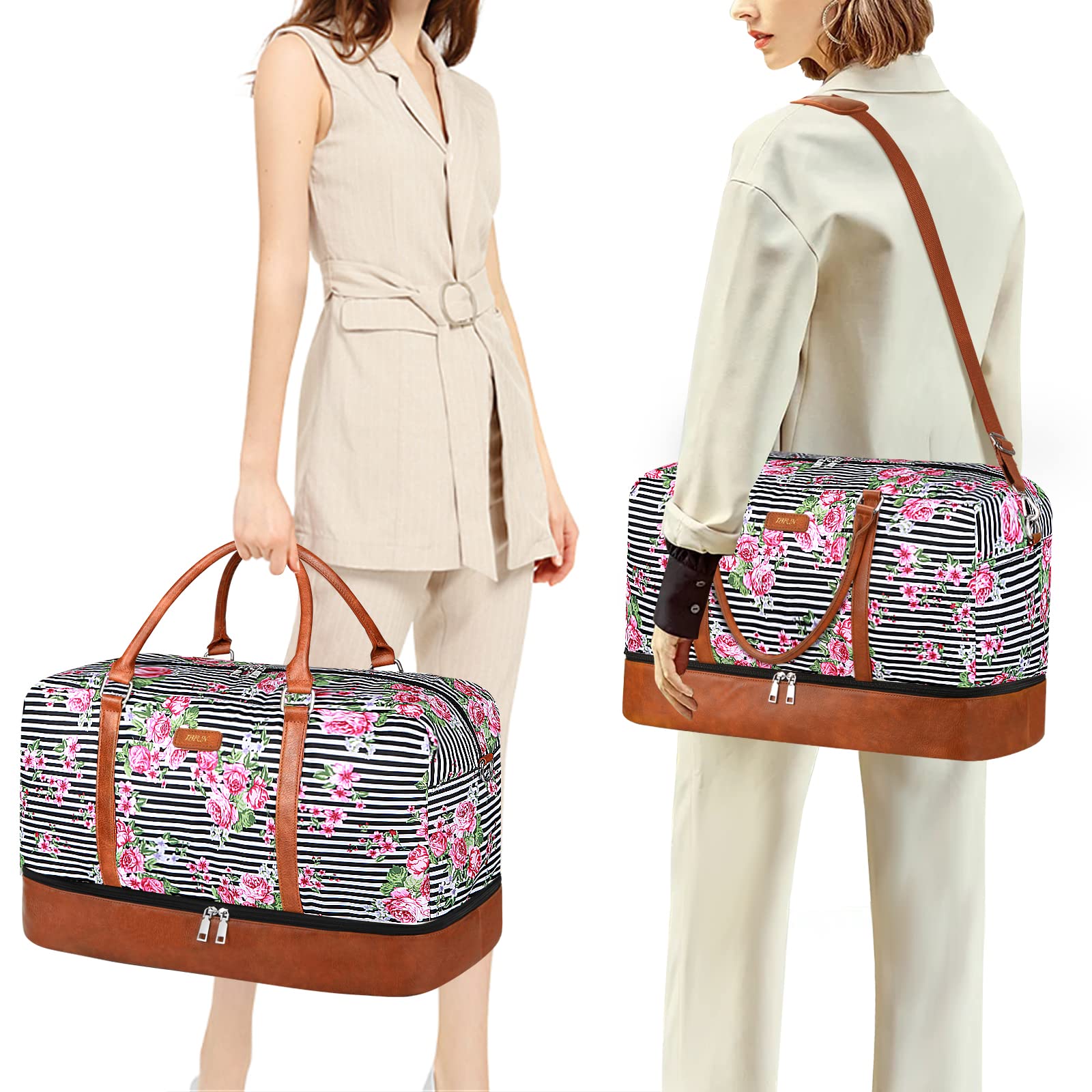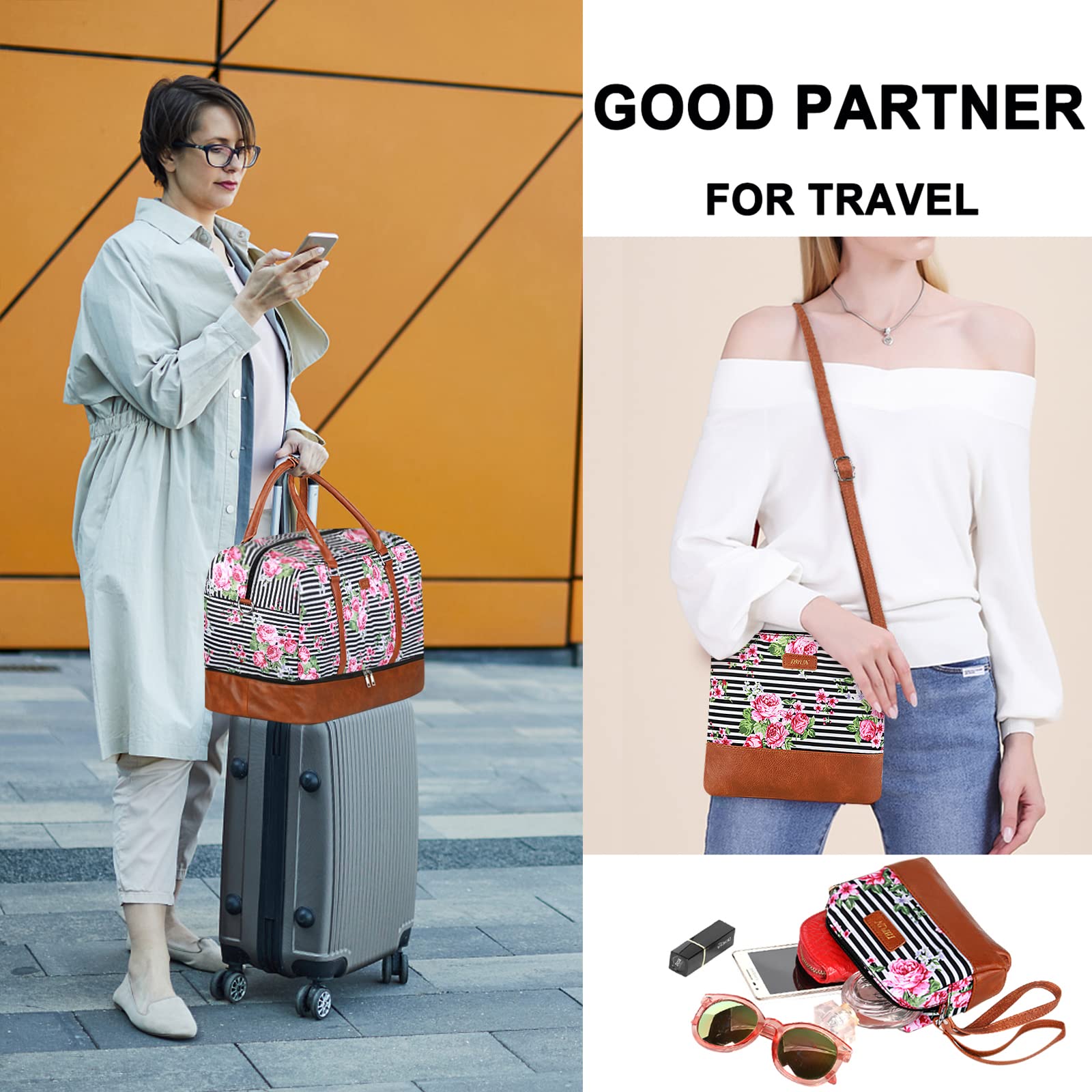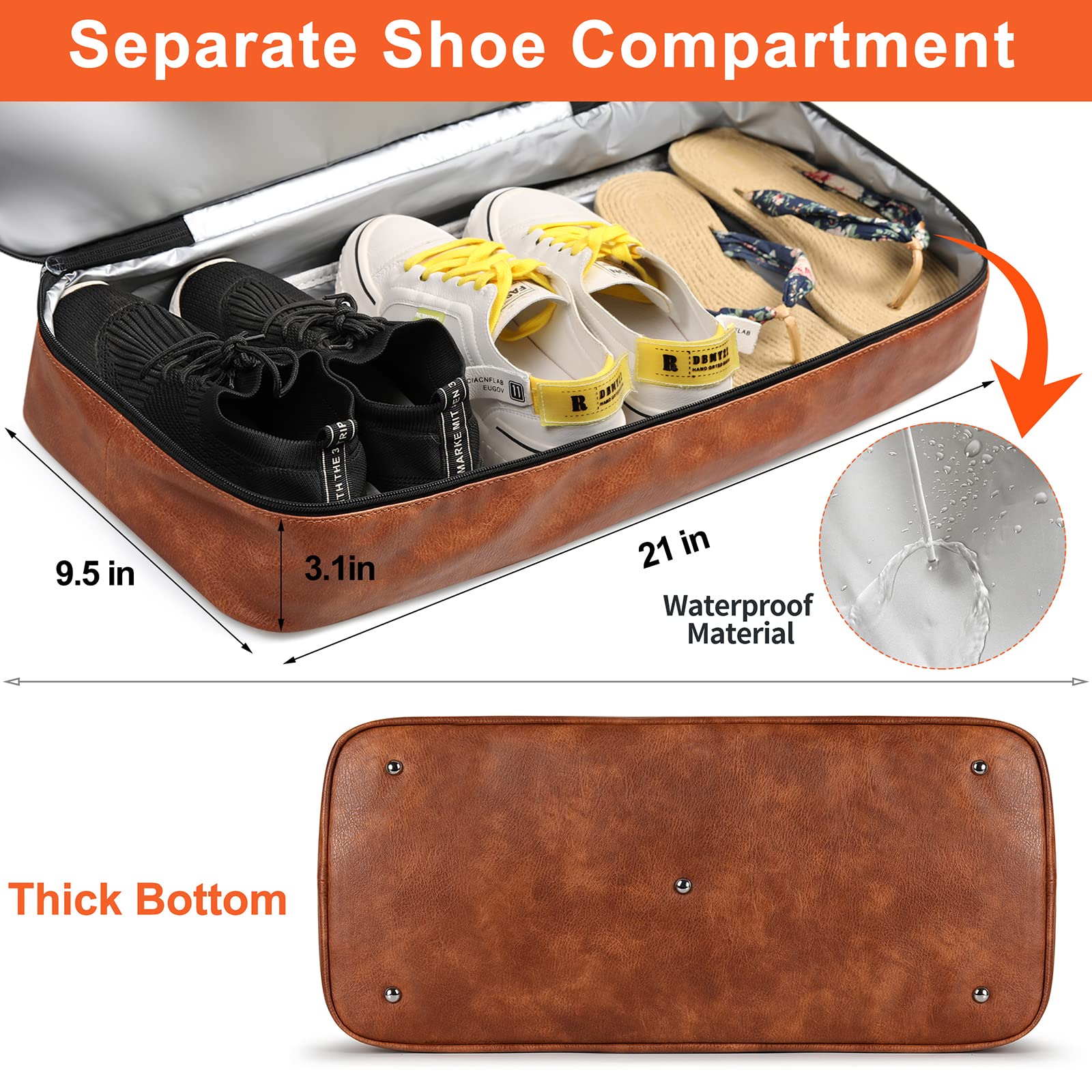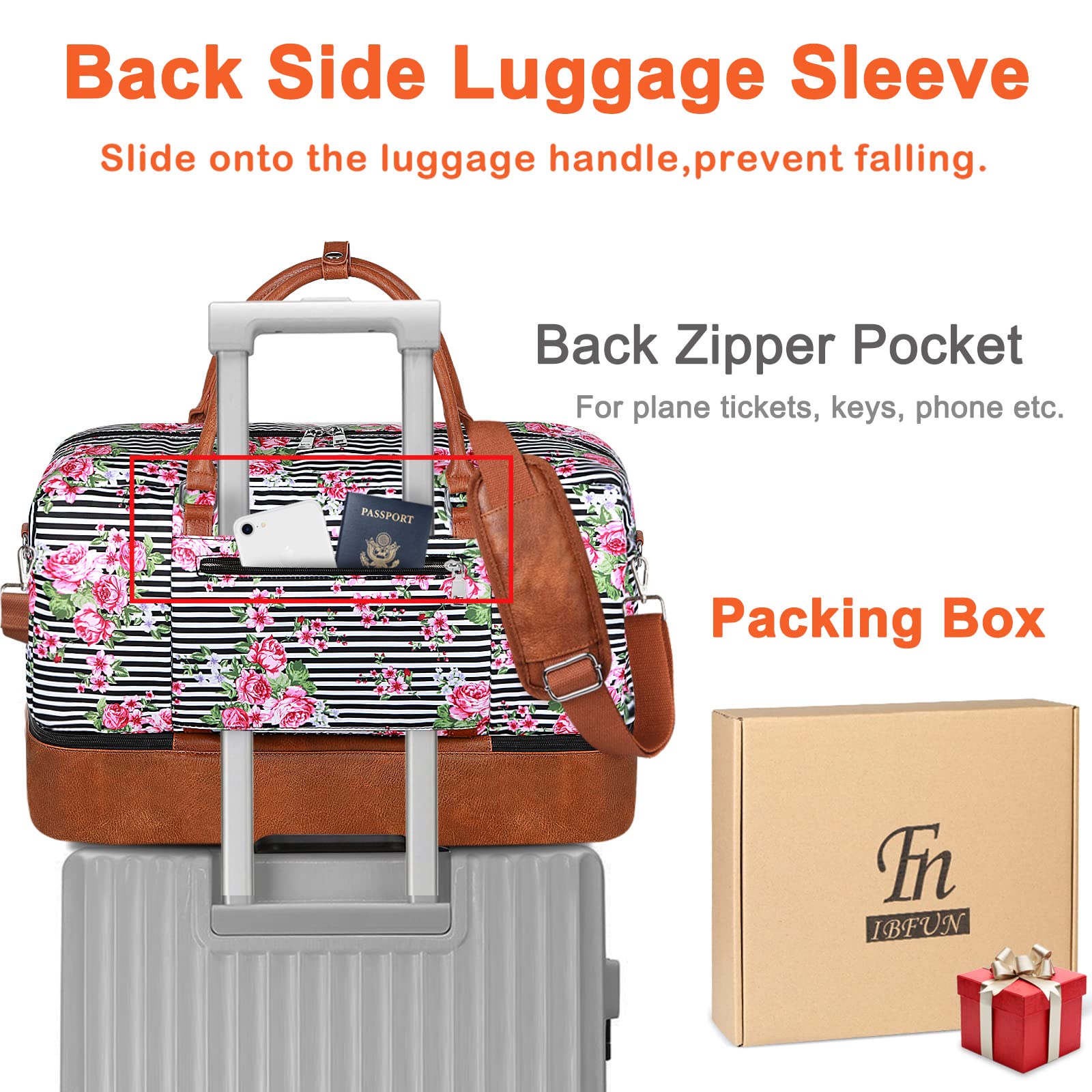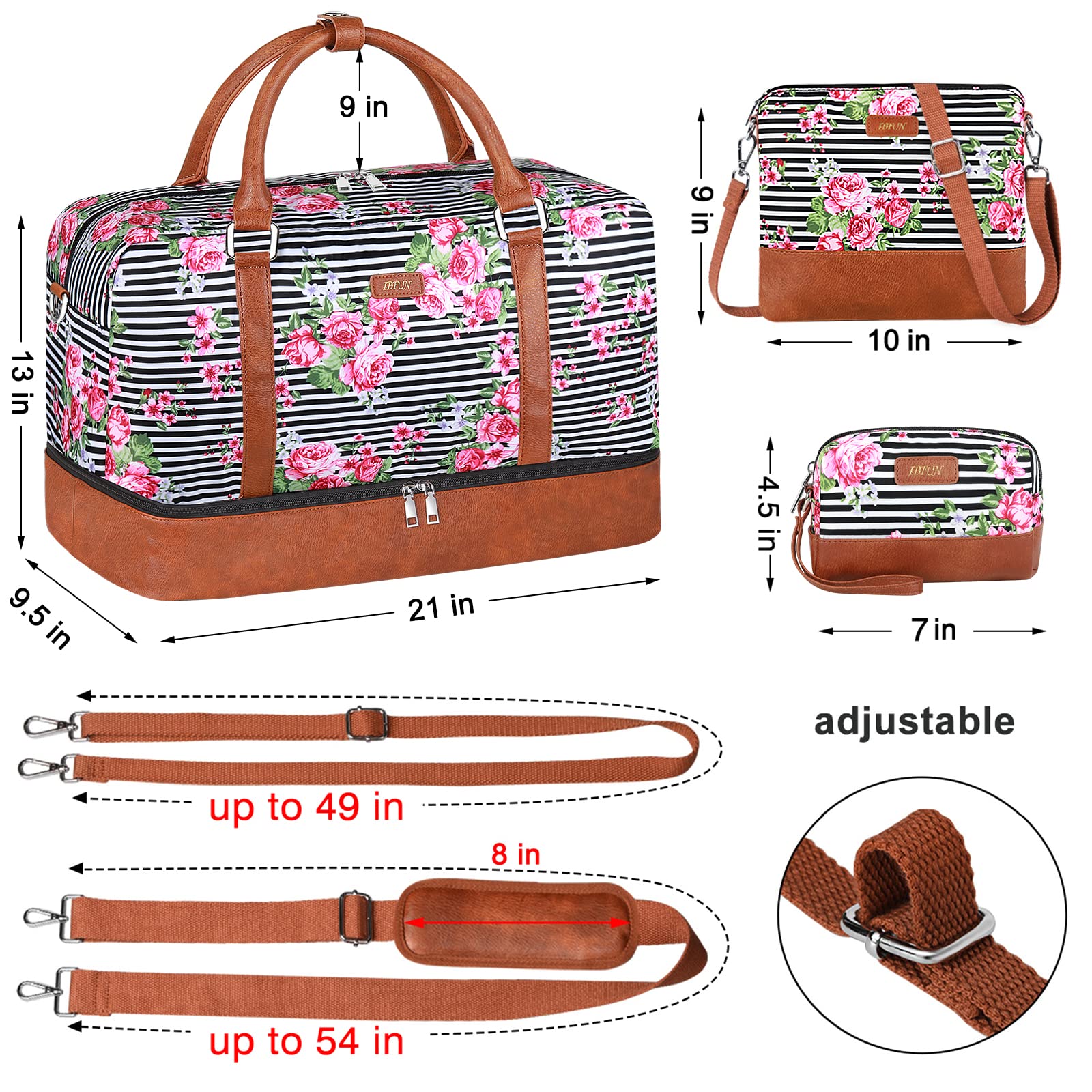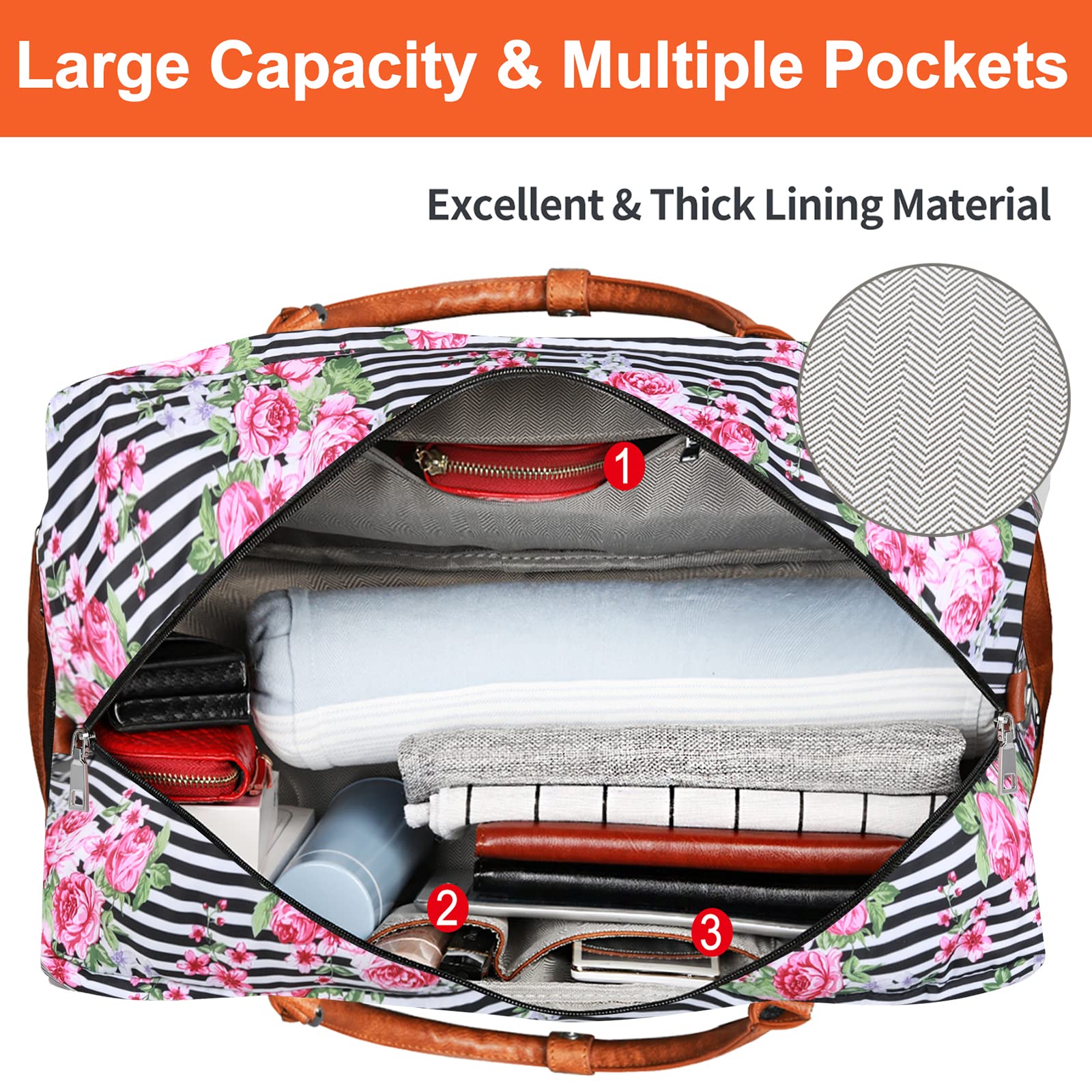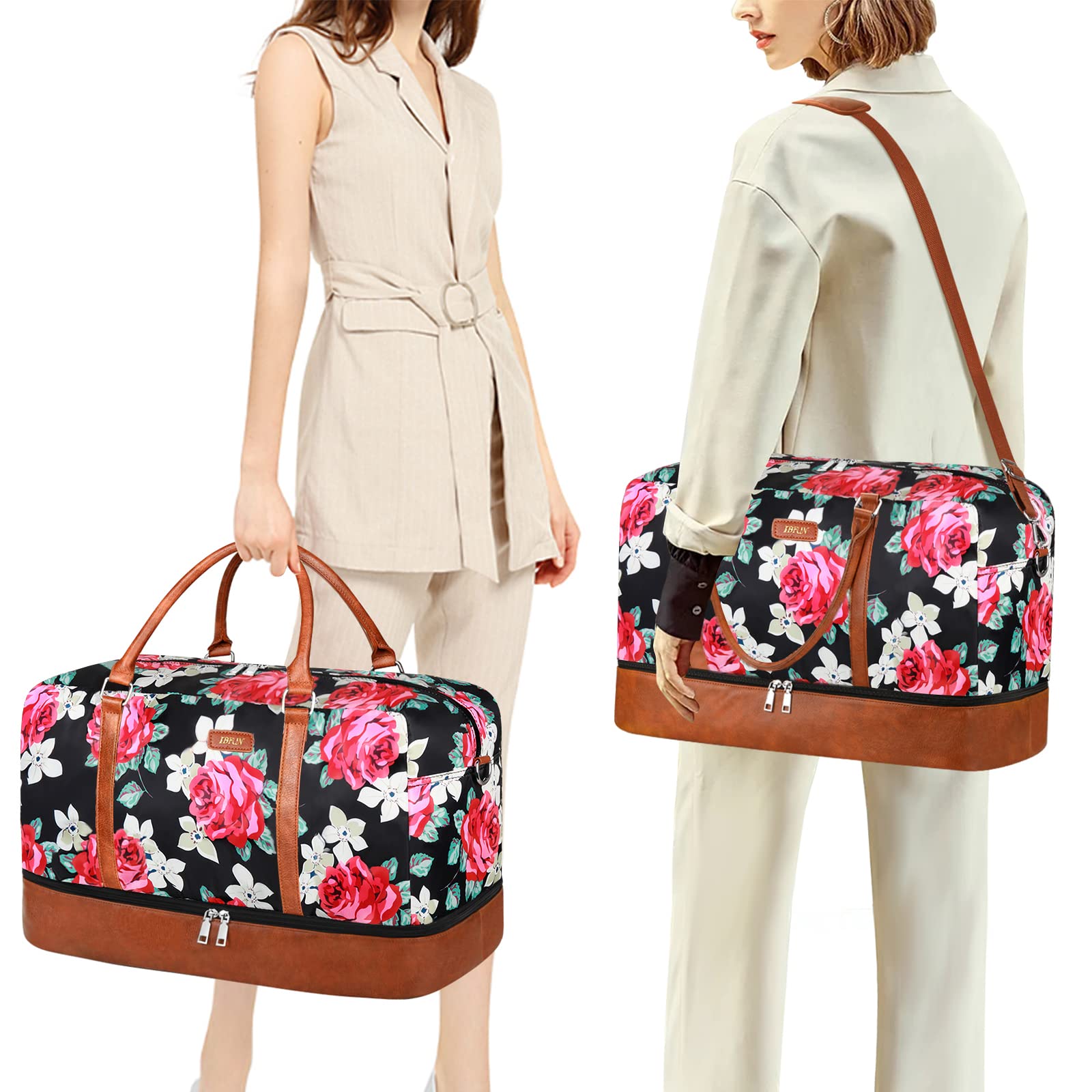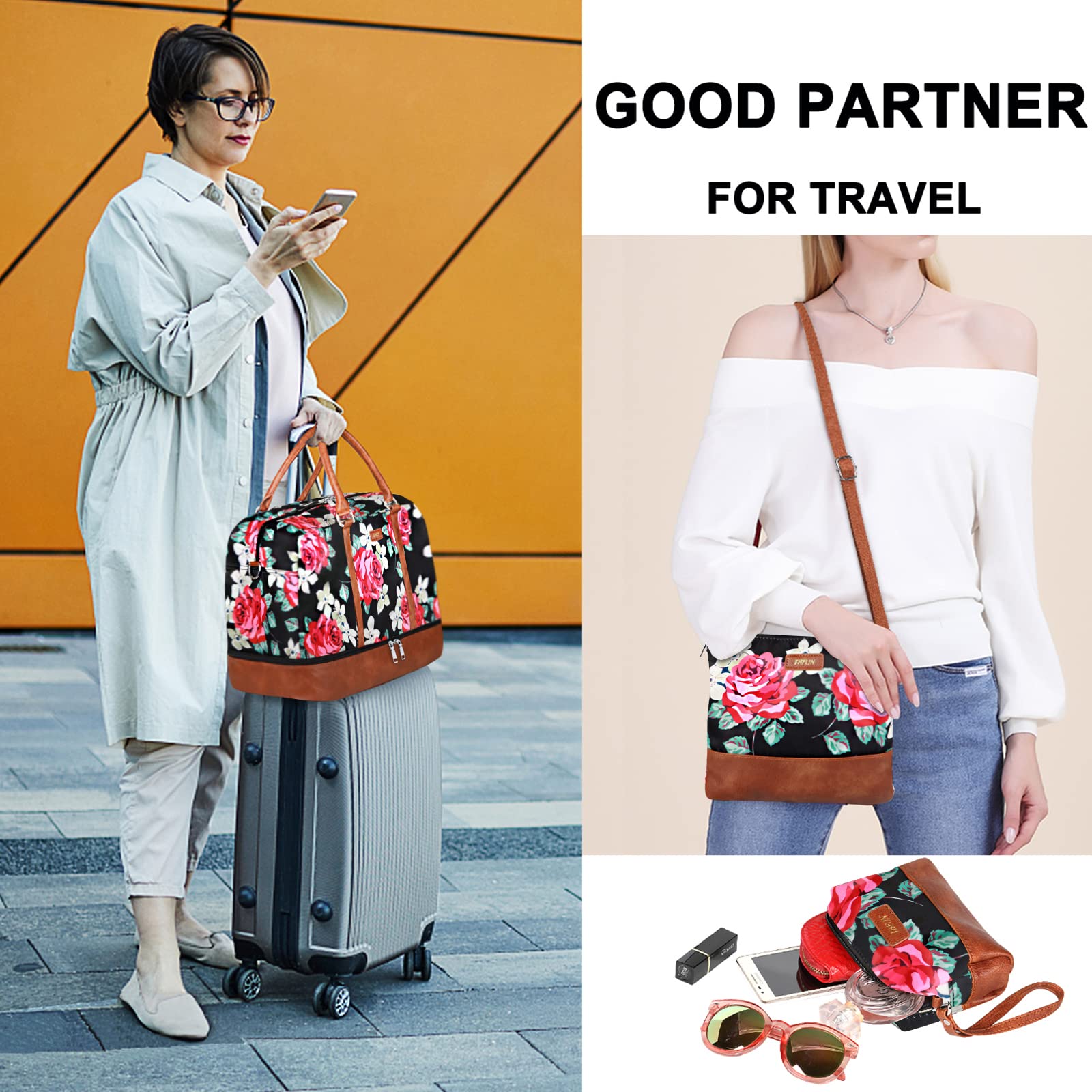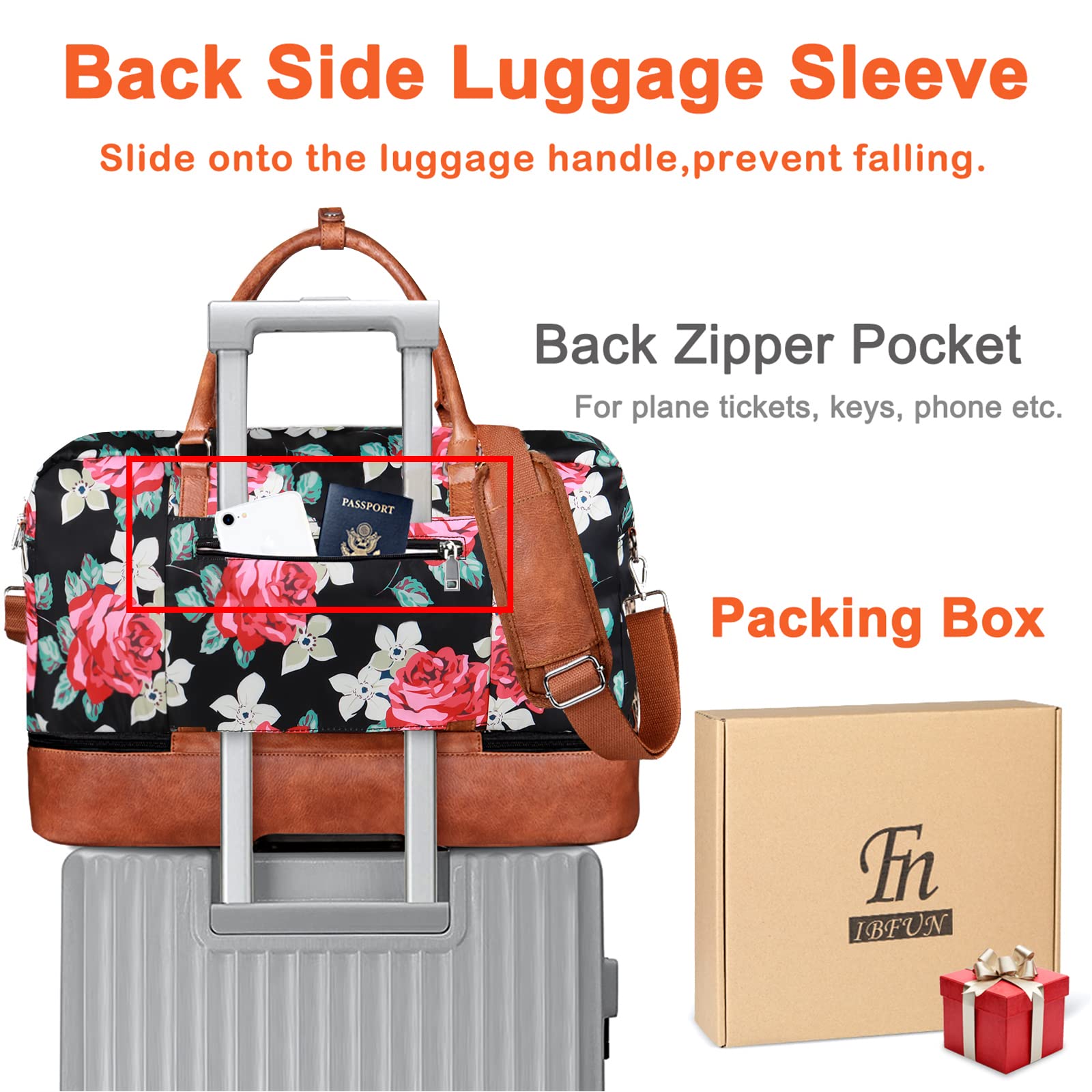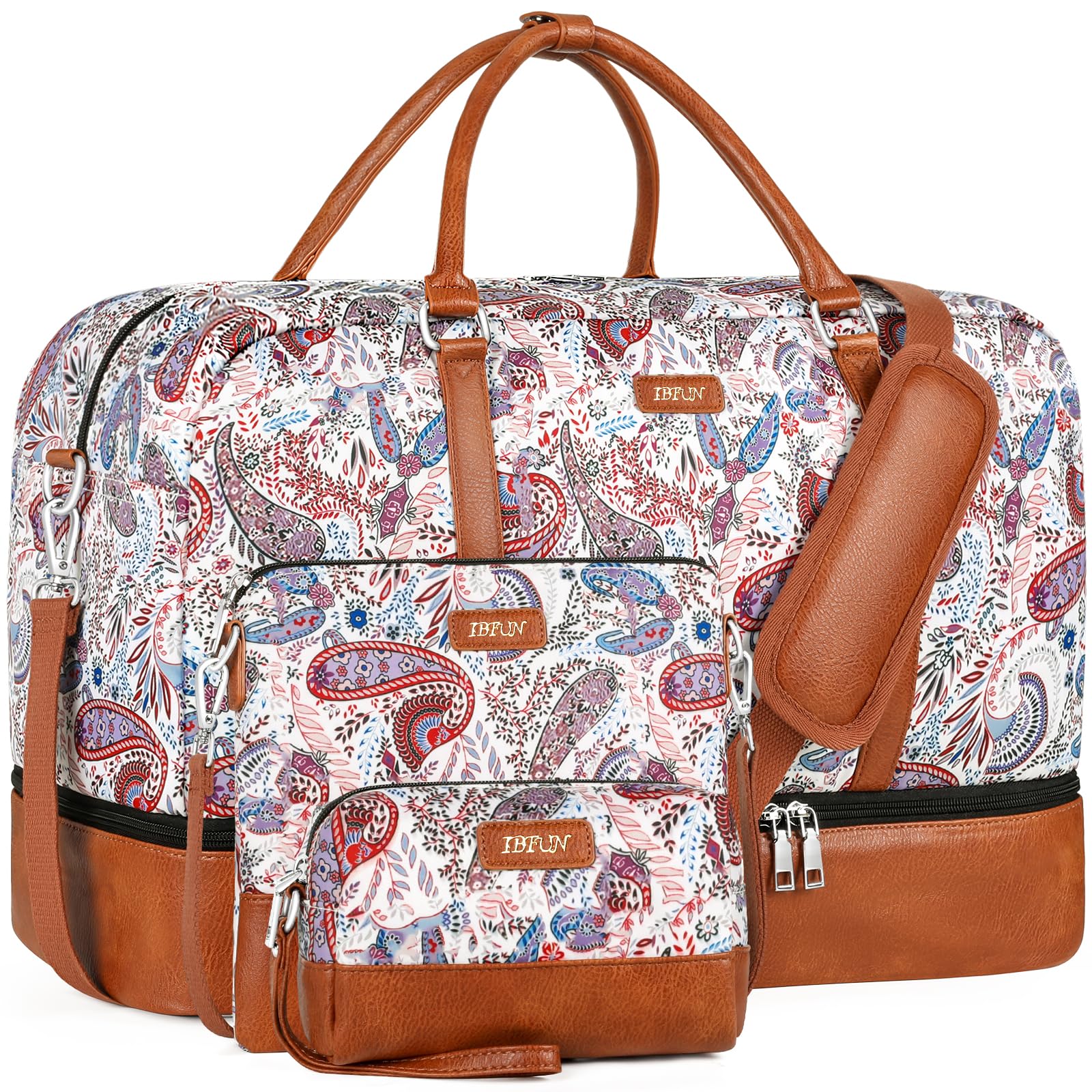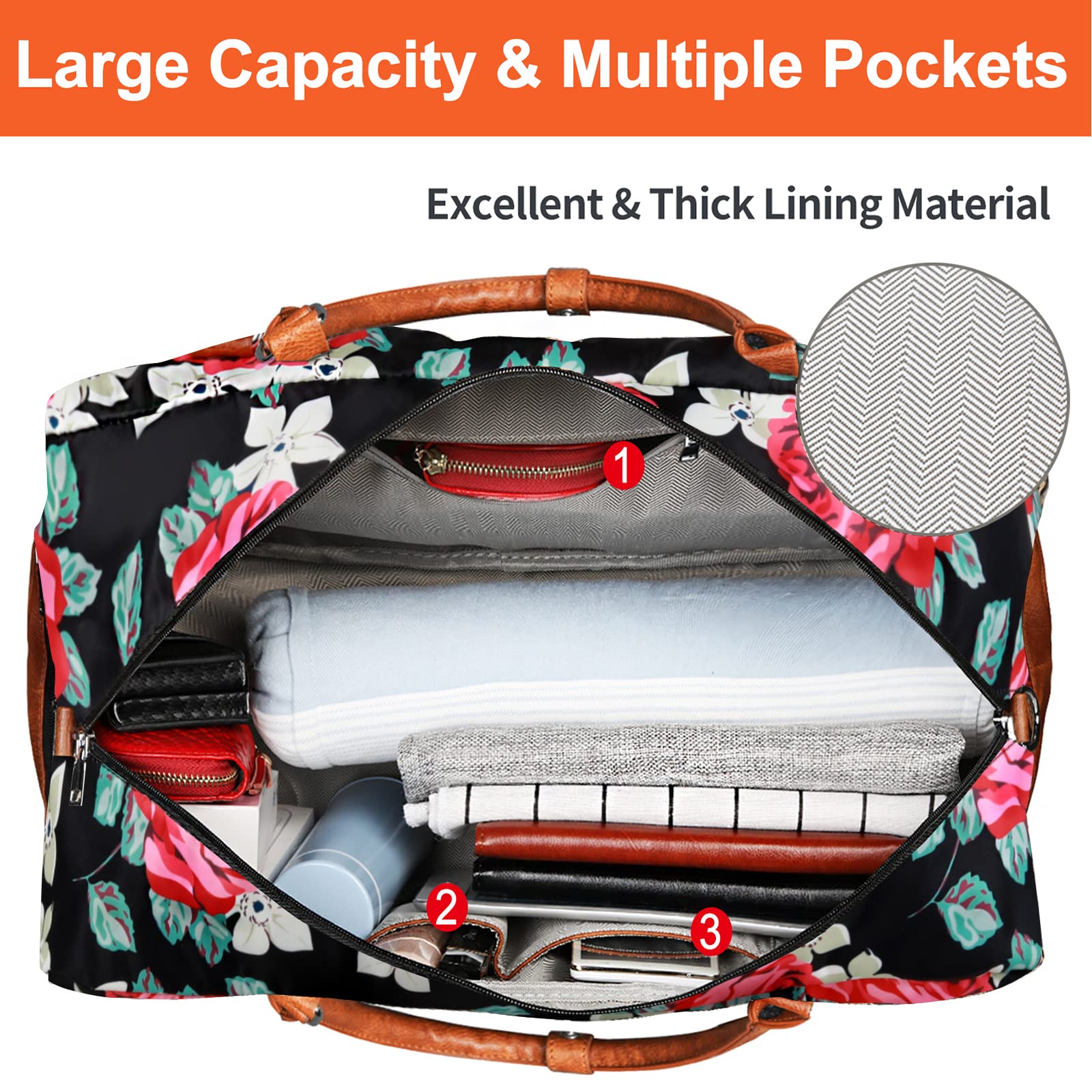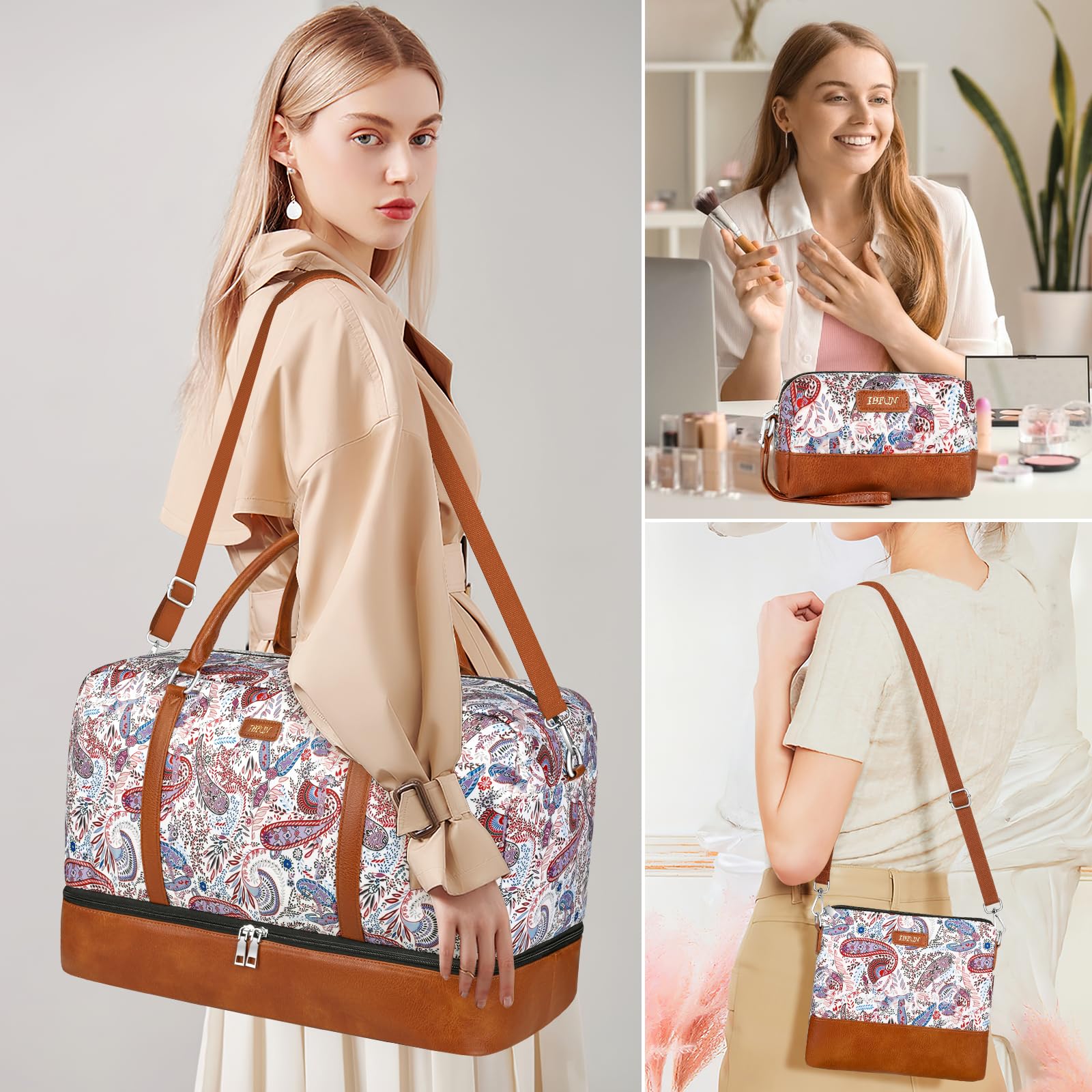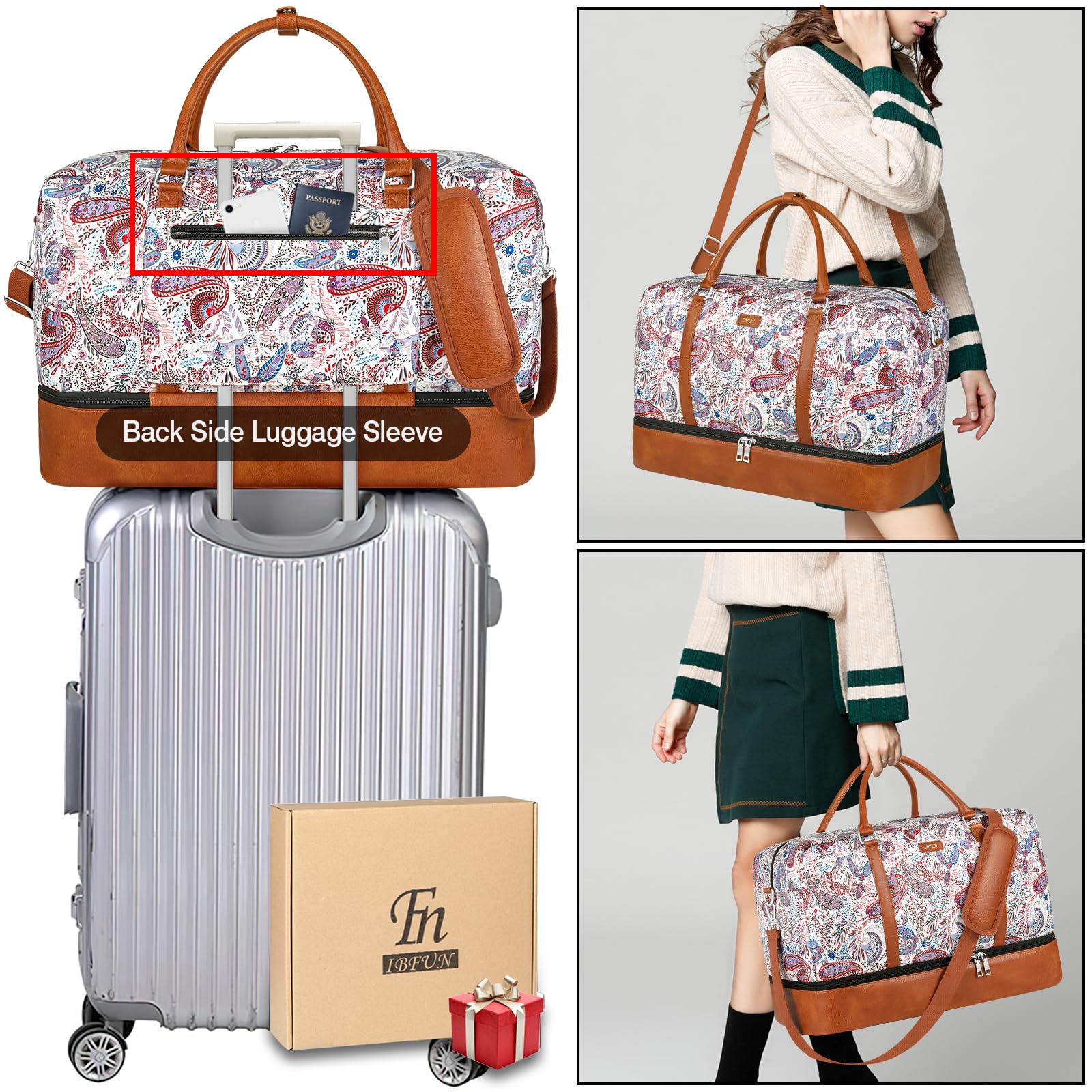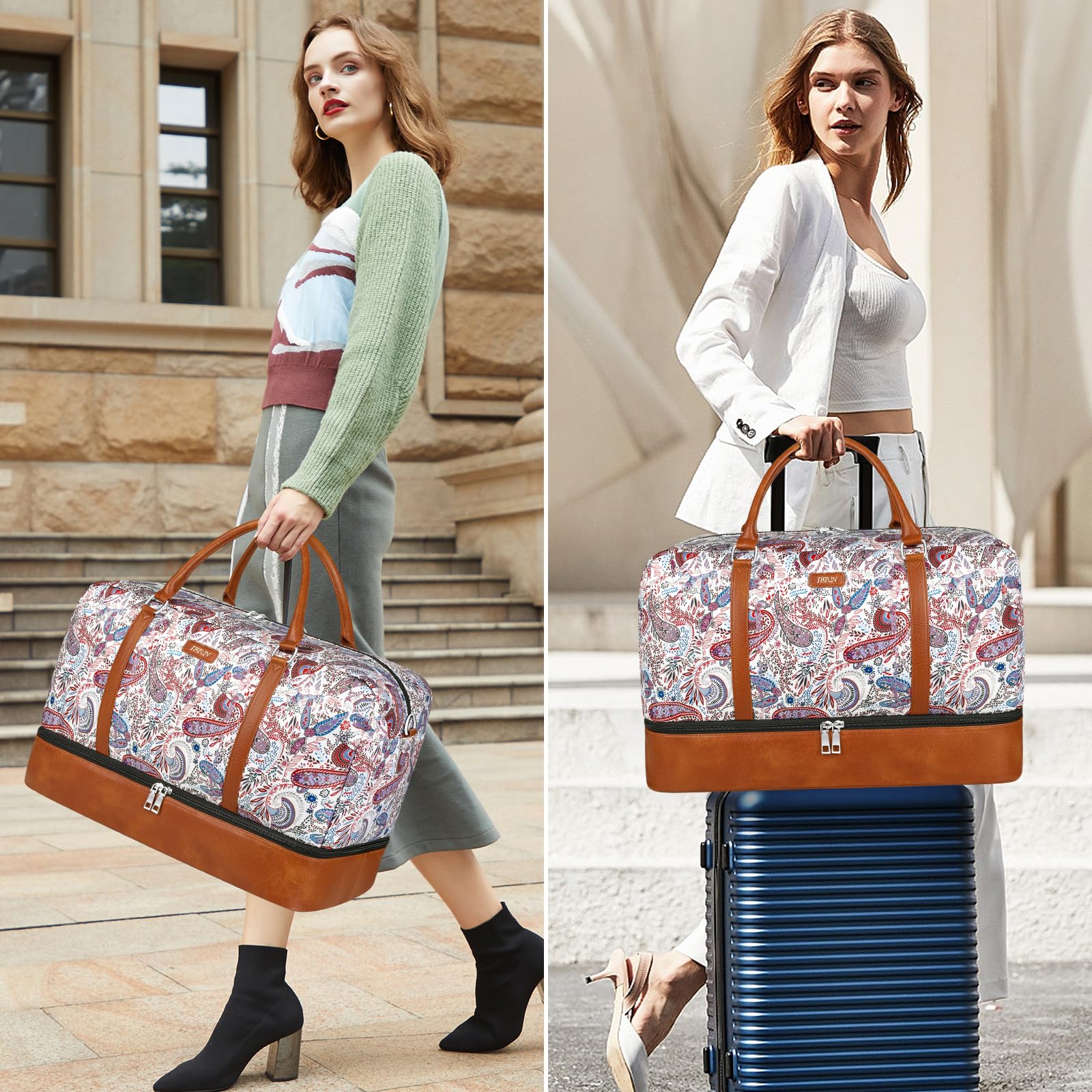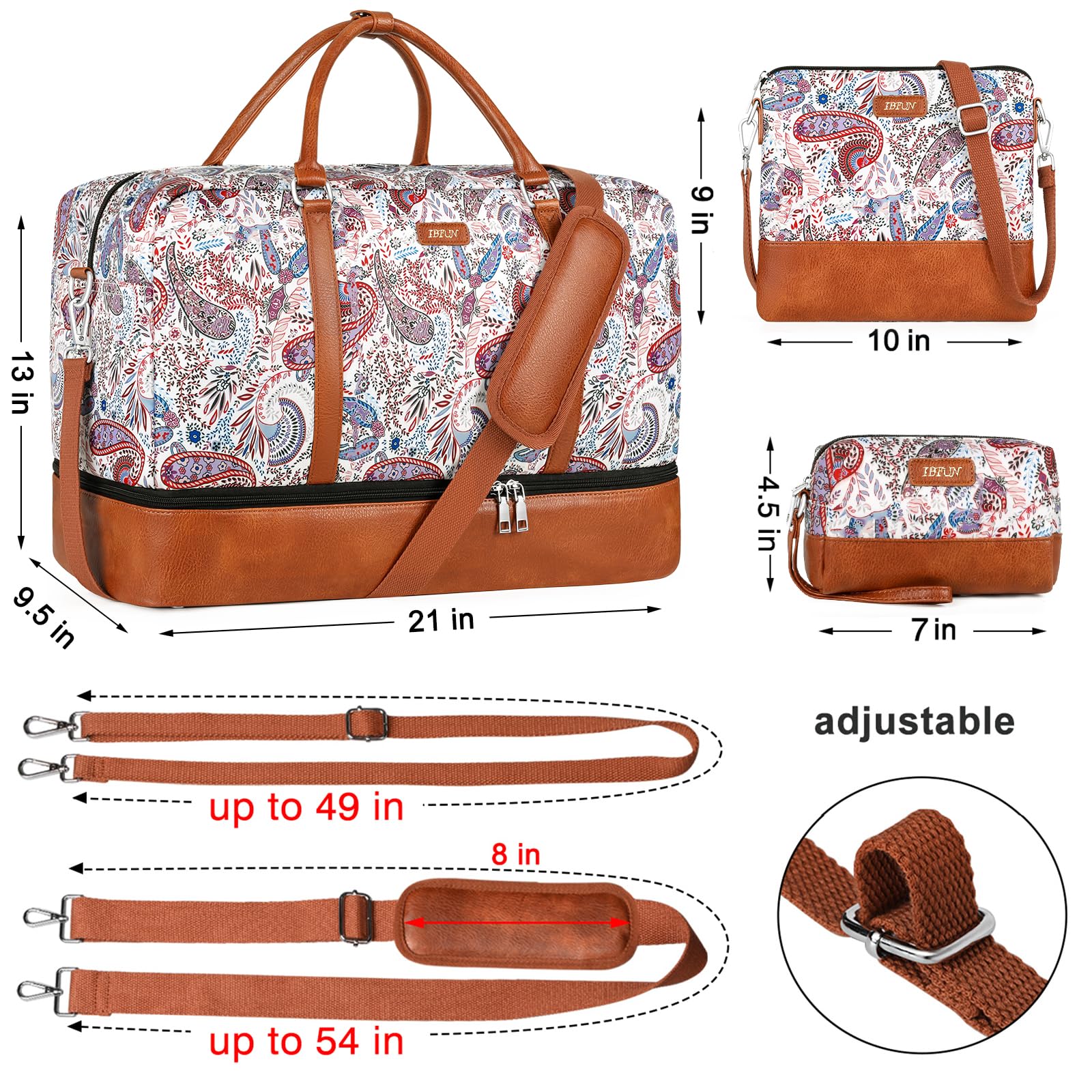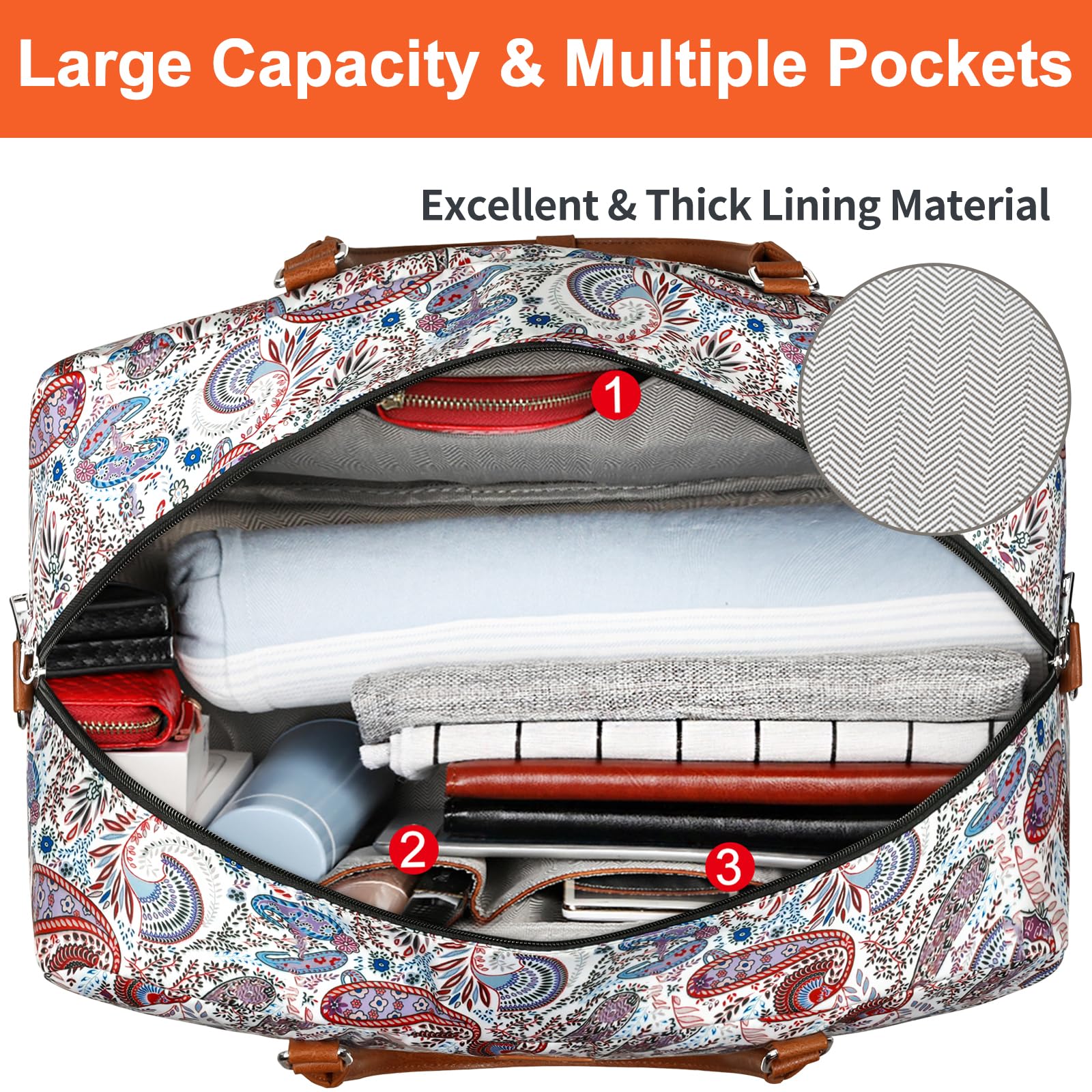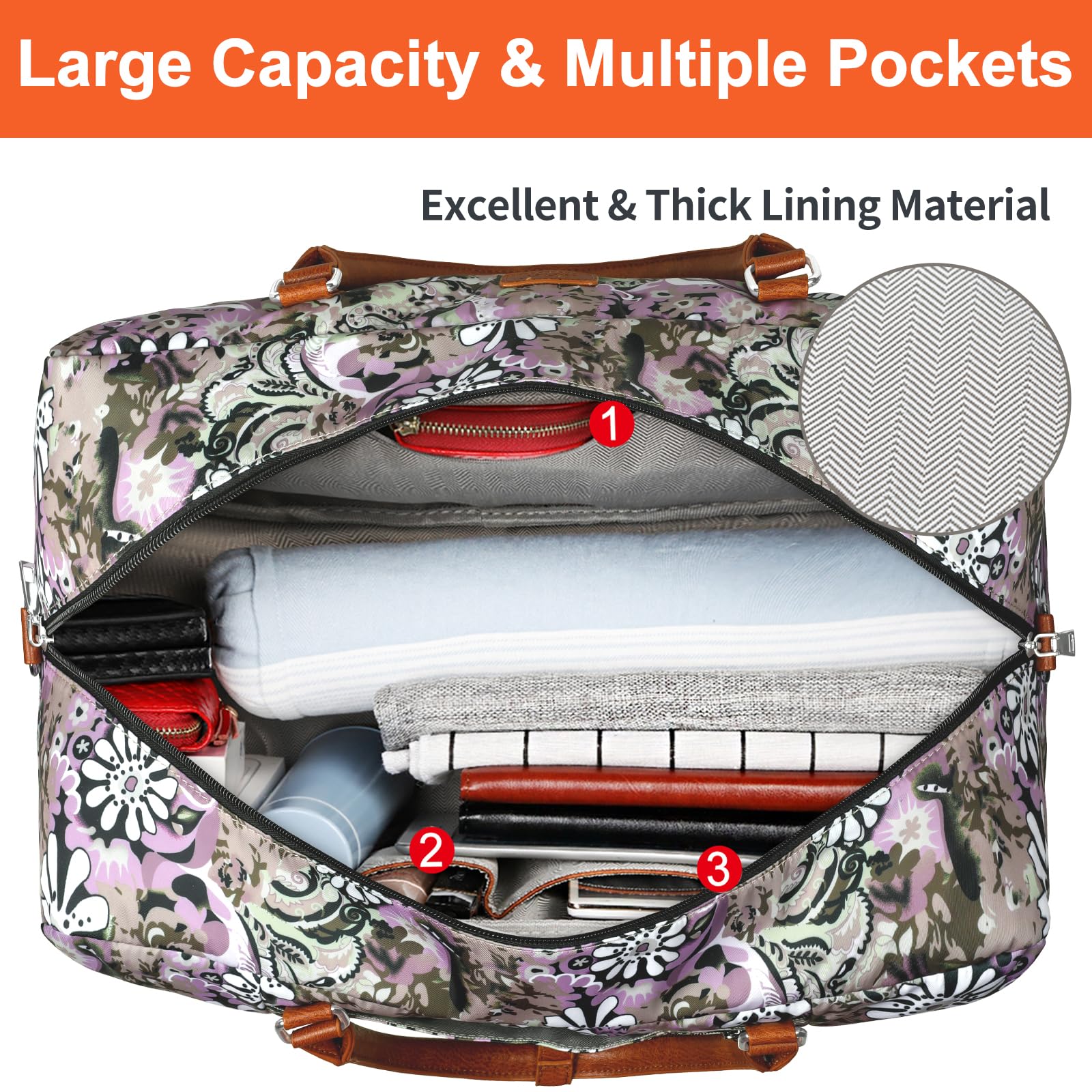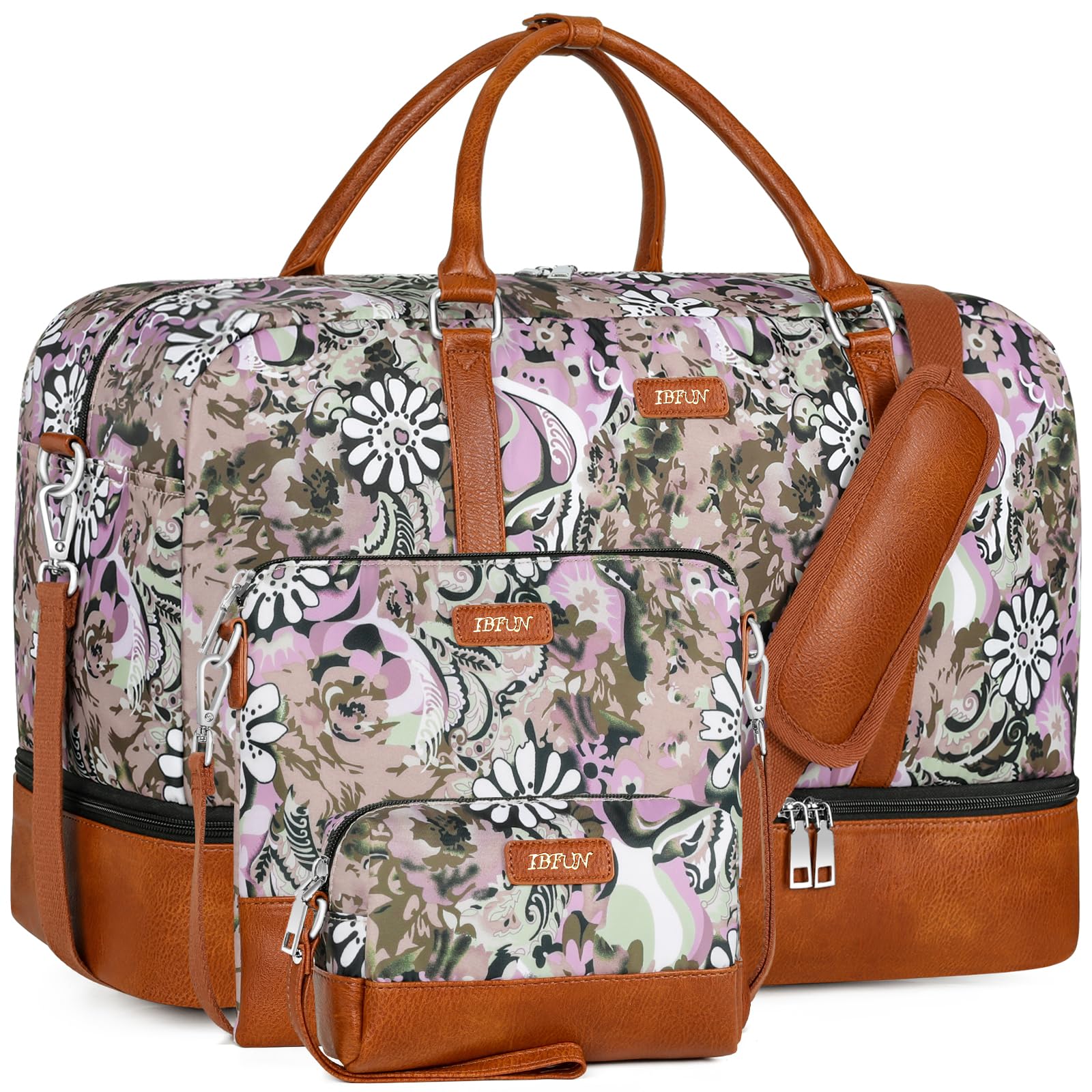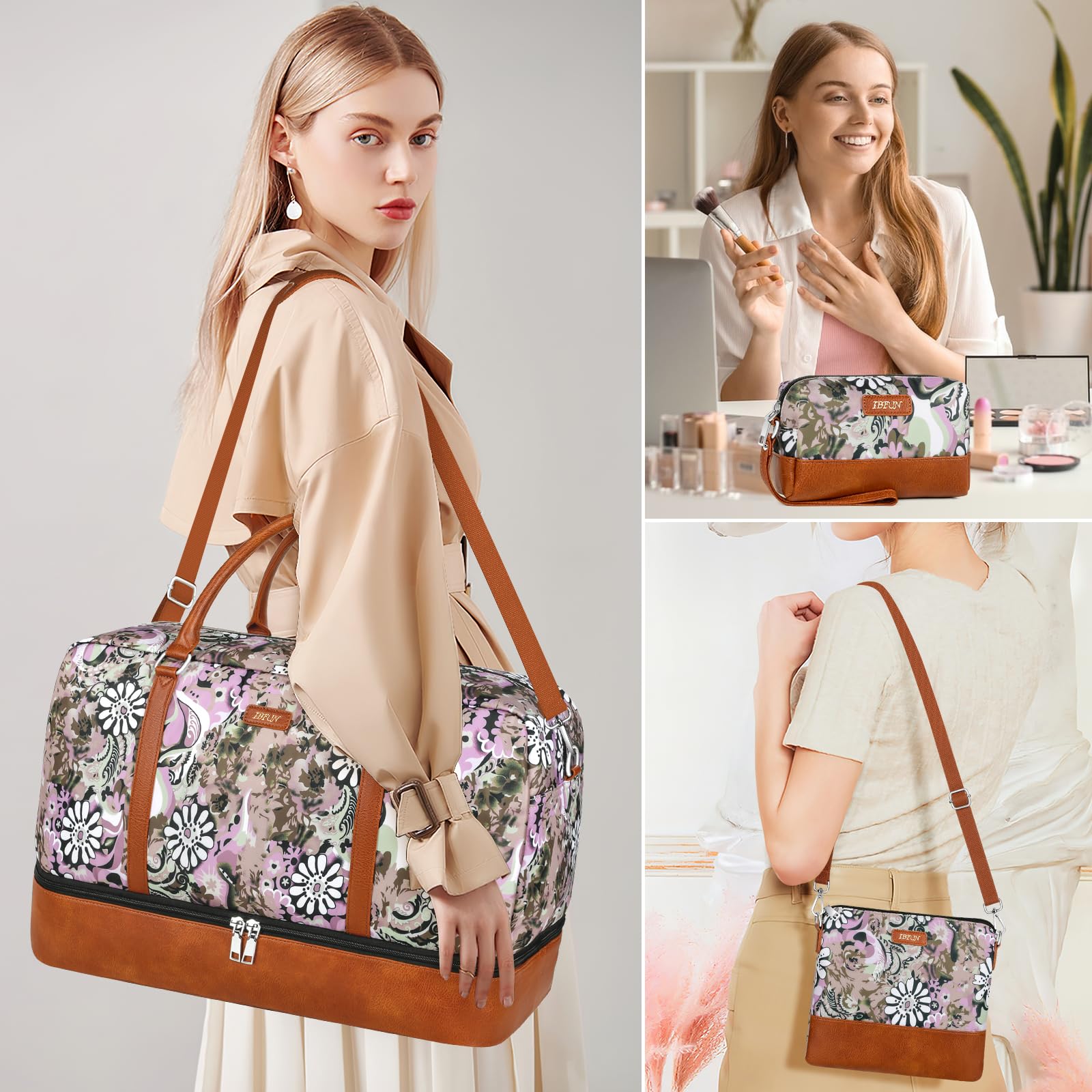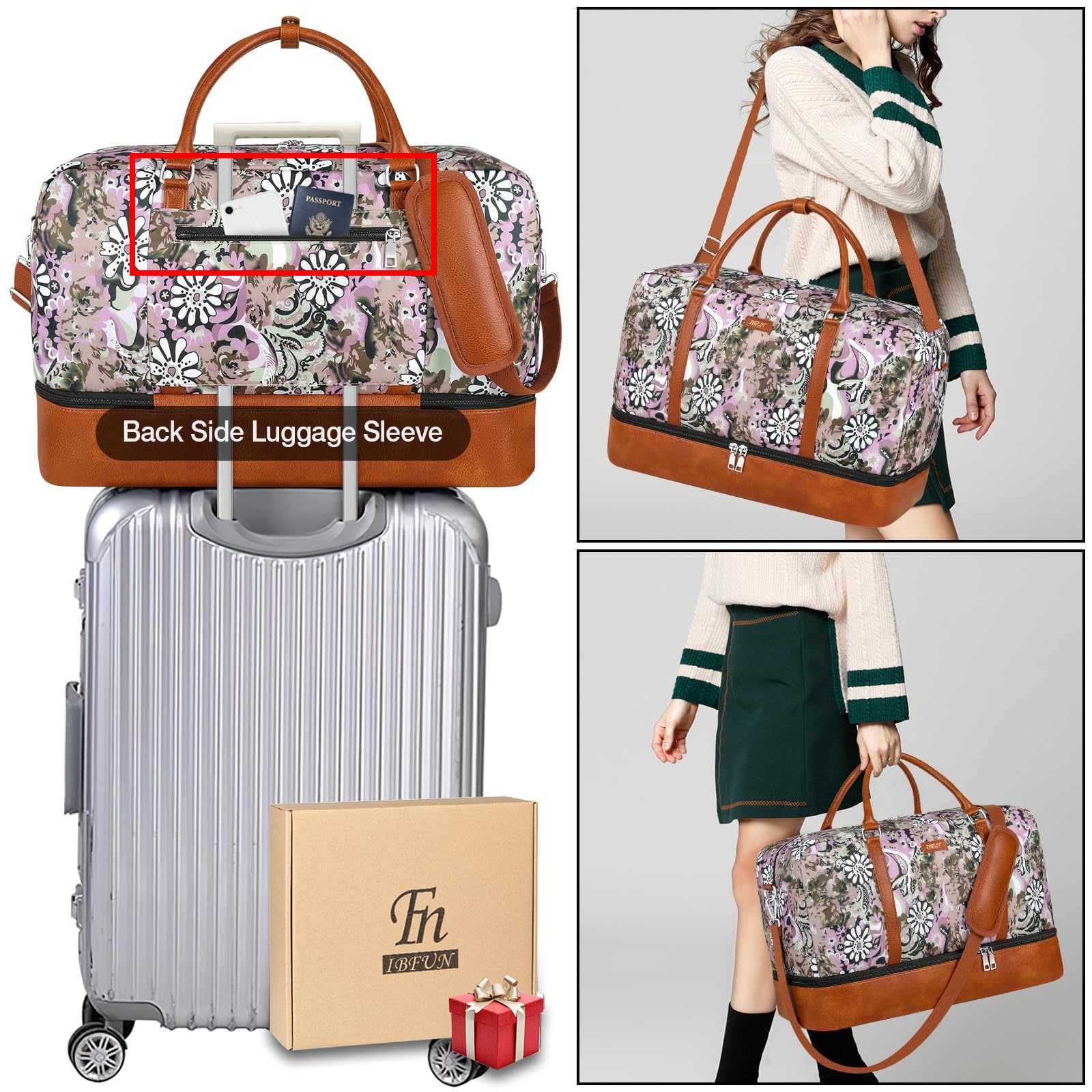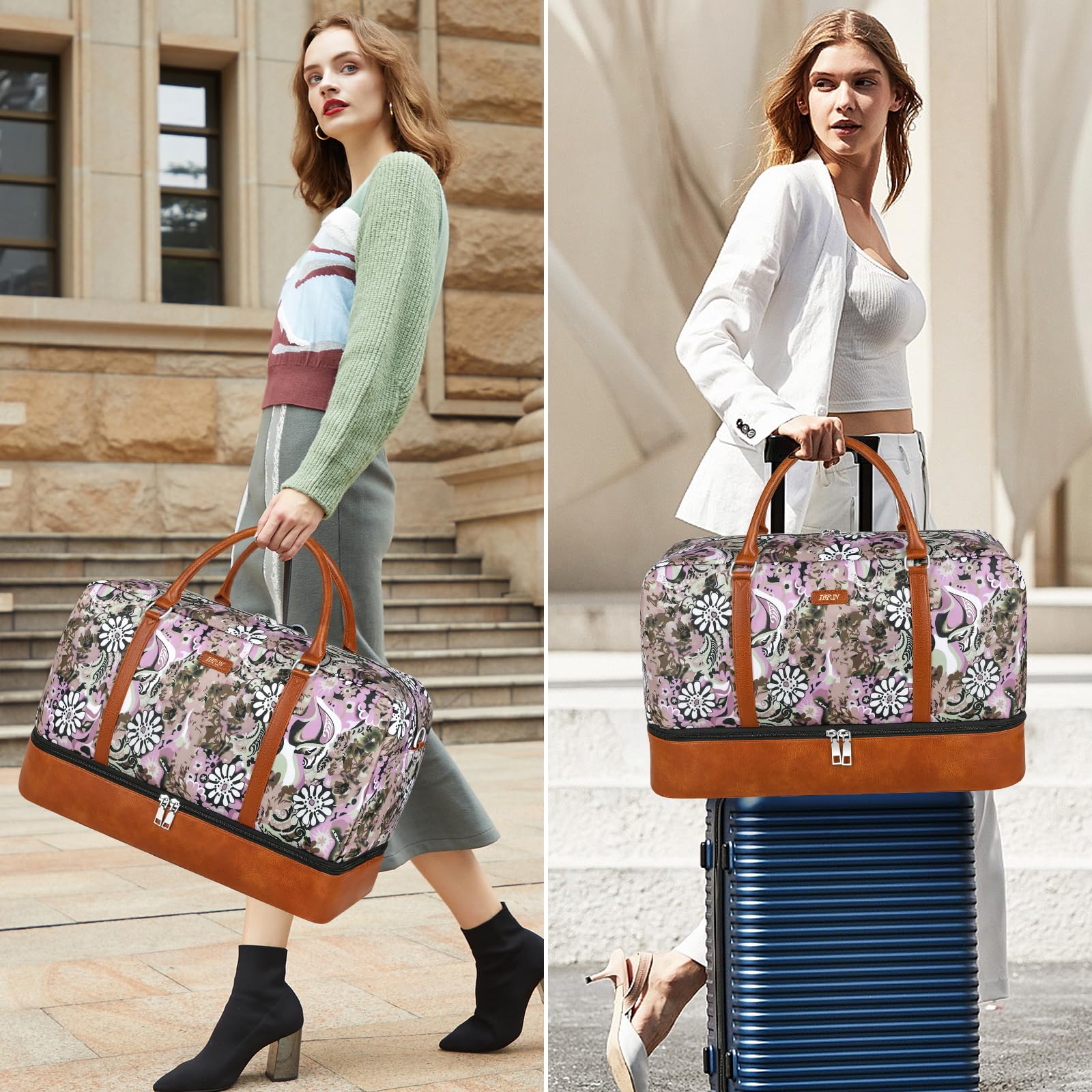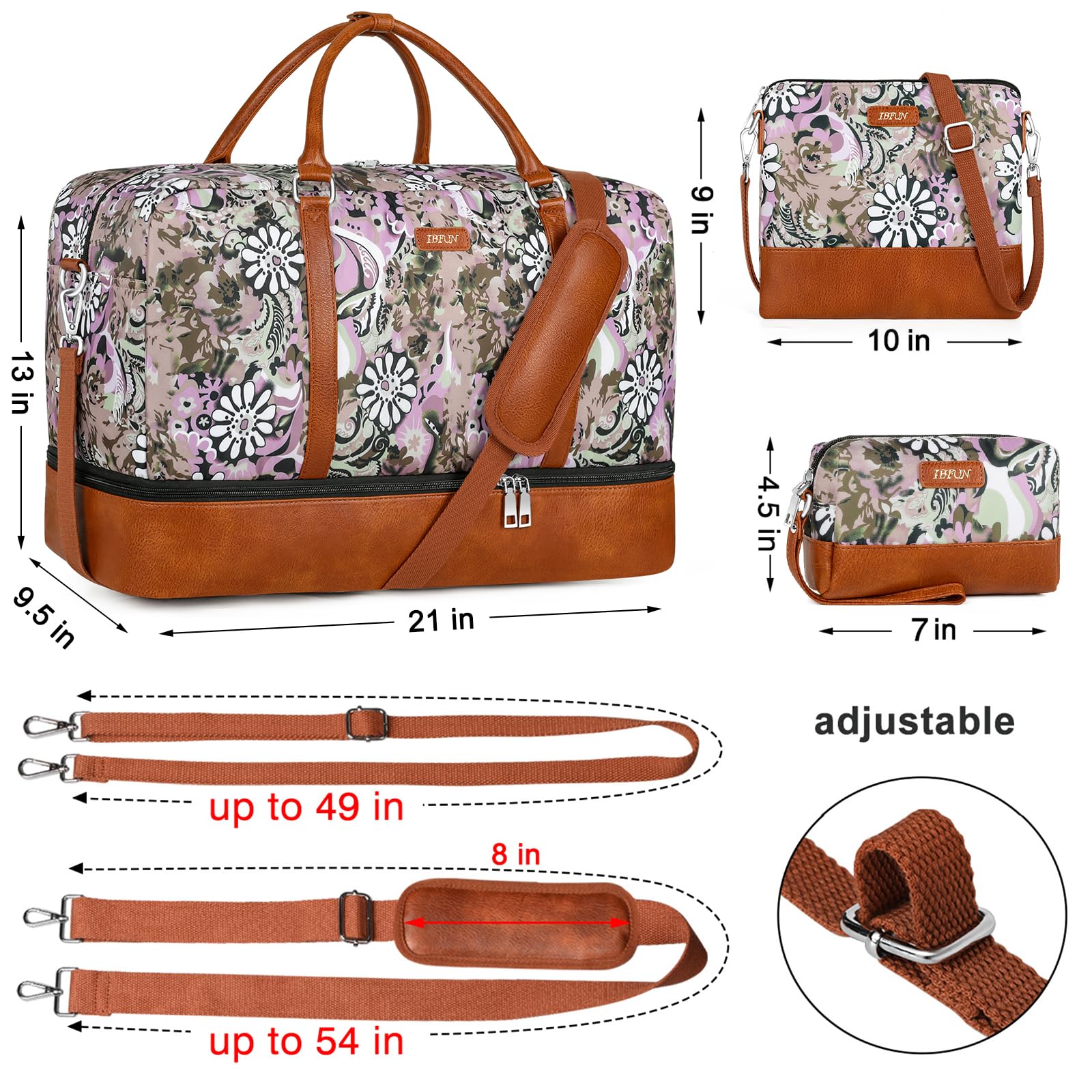 Weekender Bags for Women-I1601
The gym duffle bag is durable and often includes multiple compartments and pockets for easy storage of different items during workouts or sports activities
Color:
A1-Canvas-Black Strip
Contact us today to learn more about our custom-made products and discover how we can bring your unique vision to life.Support email:support@ibfun.com
weekender bags for women contains: large weekender bag, messenger bag, storage bag.
Weekender bag is ideal for outdoor activities such as weekend trips, overnight accommodation, family vacations, short-term business trips, fitness exercises, beach vacation, hiking and camping.
IBFUN weekender bag is designed with a Packing Box, which can be given to family and friends as a nice present.
IBFUN overnight bag is a great choice for Birthday/Christmas/New Year gifts/Valentine's Day/Mother's Day/Father's Day or other holidays for your parents, wife, husband, boyfriend and girlfriend, brothers and sisters, friends and colleagues.
[ IBFUN Weekender Bag Sets Contents ]
Large Weekender Bag *1, Messenger Bag *1, Storage Bag *1
Wide Shoulder Strap *1, Thin Shoulder Strap *1, Packing Box *1
IBFUN Weekender Bag for Women
The women overnight bag can hold necessities for 2-4 days, can be used as overnight luggage bag, weekend travel bag, business travel bag, gym luggage bag, shoulder bag, beach bag and shopping bag, etc.
IBFUN weekender bag set is a good travel partner for business trips, short-term trips, weekend trips, family vacations, overnight stays, camping, beach vacations, hiking and sports and fitness, etc.
[ How to Care for Your Travel Duffel Bag ]
To prolong the life of your duffel bag, make sure avoid contact with rough surfaces, sharp objects and grease or oil. Recommend to put it in a wardrobe or drawer when not in use.
[ Wash & Care Instructions ]
1. Machine Wash and Hand Wash are not allowed, please do not soak the whole bag in water. Do not Dry-clean, Tumble Dry or Iron.
2. Recommend to wipe the stains on the Canvas Material with a wet towel, or use a soft brush dipped in a mild detergent to gently wipe off the surface. Recommend to wipe the stains on the Artificial Leather Material with a wet towel.
3. Shoe Compartment Cleaning: Please do not place Sharp, Pointed, or Rough-surfaced objects to prevent puncturing the interior Waterproof Material. Please use a wet towel to wipe the stains on the waterproof material surface.
4. Please do not place Sharp, Pointed, or Rough-surfaced objects to prevent puncturing the interior Waterproof Material. Please use a w