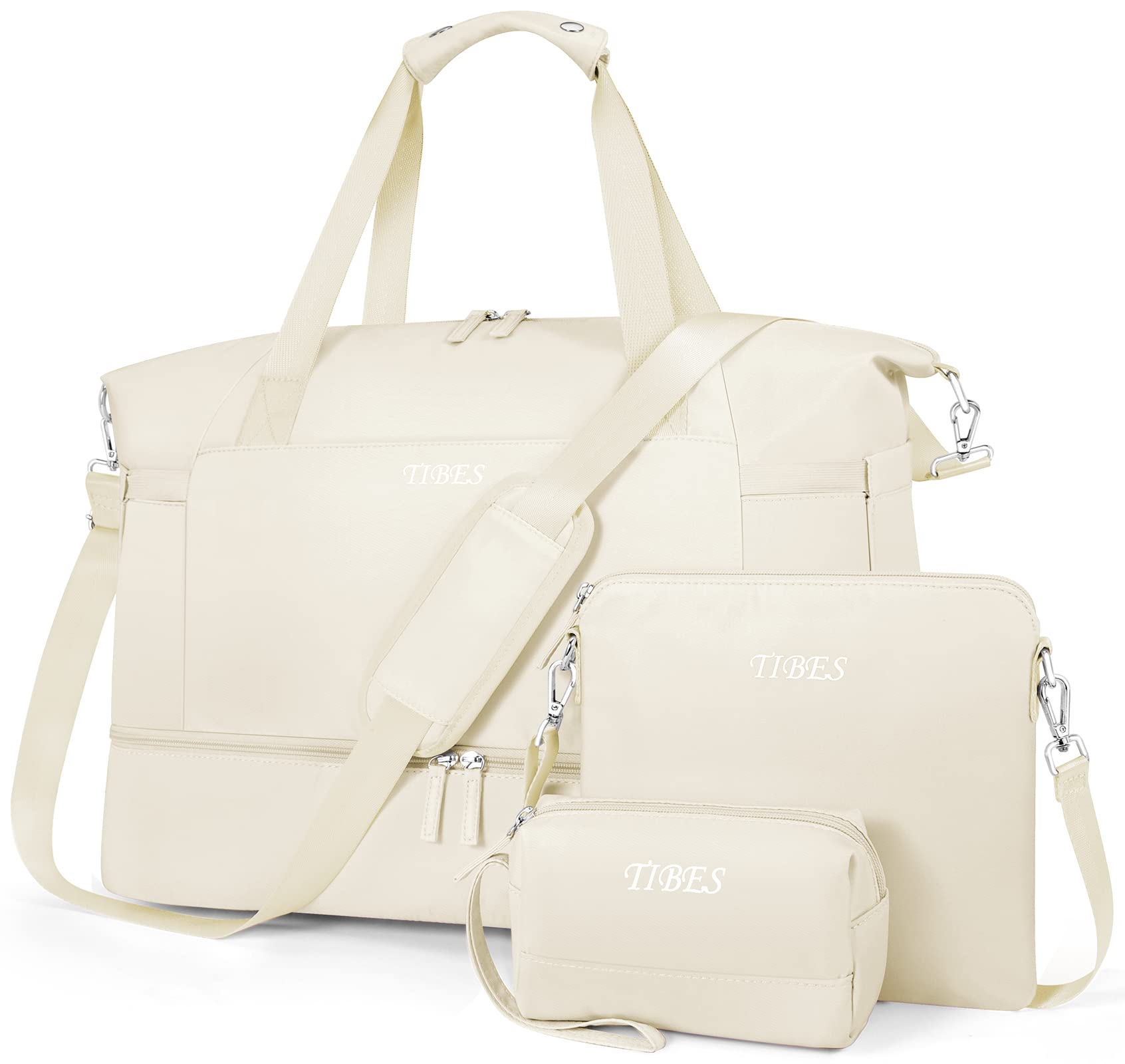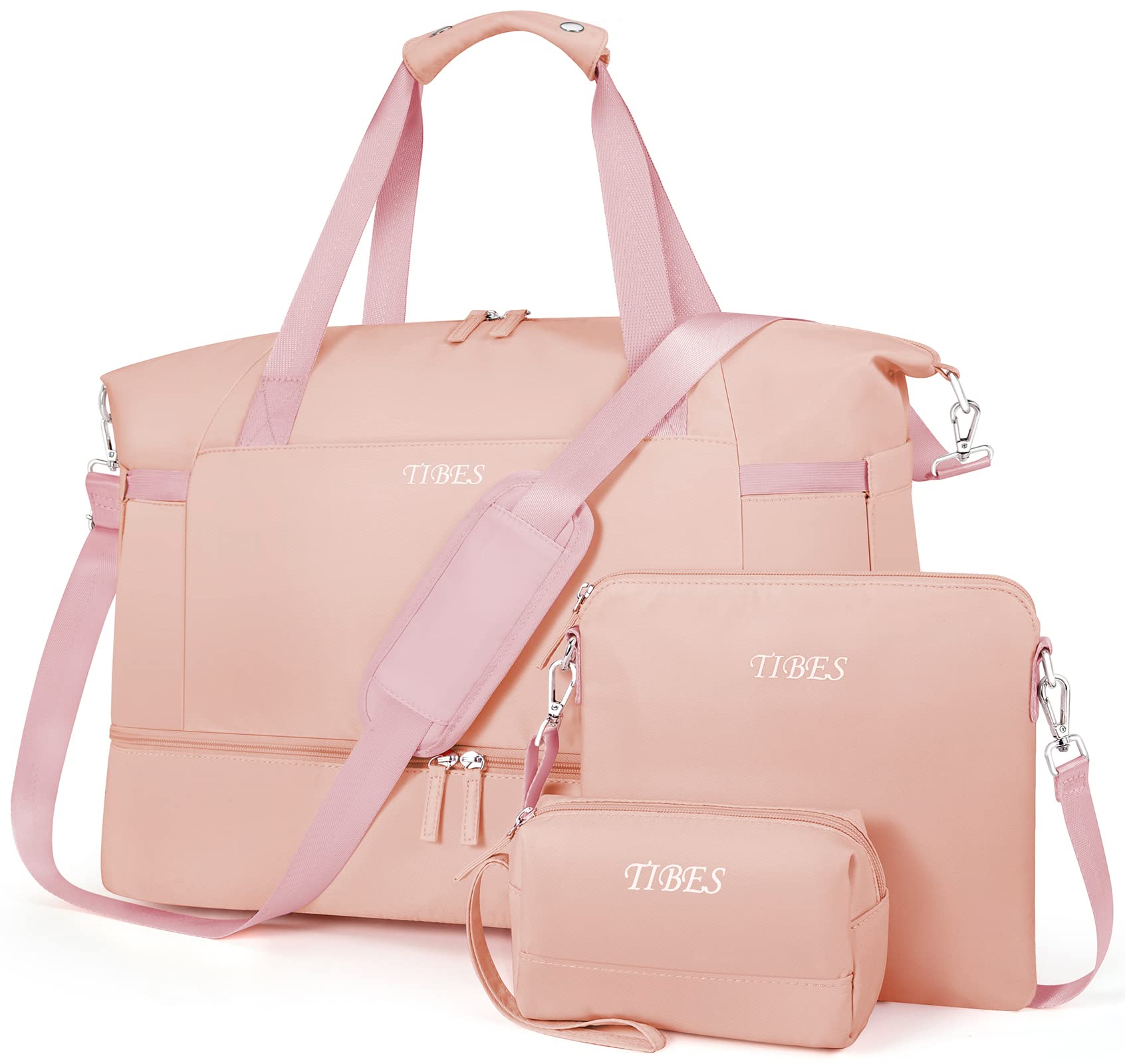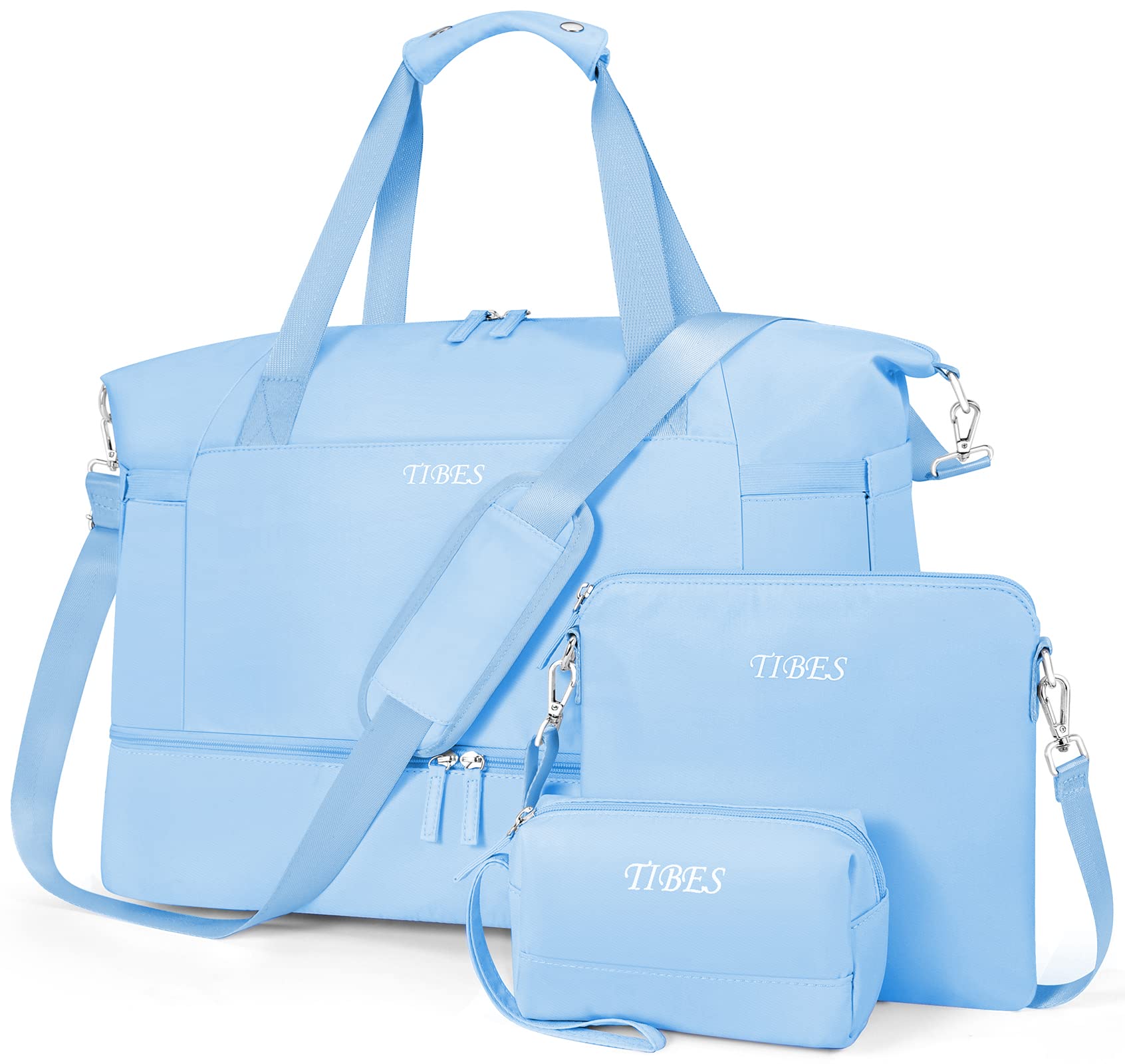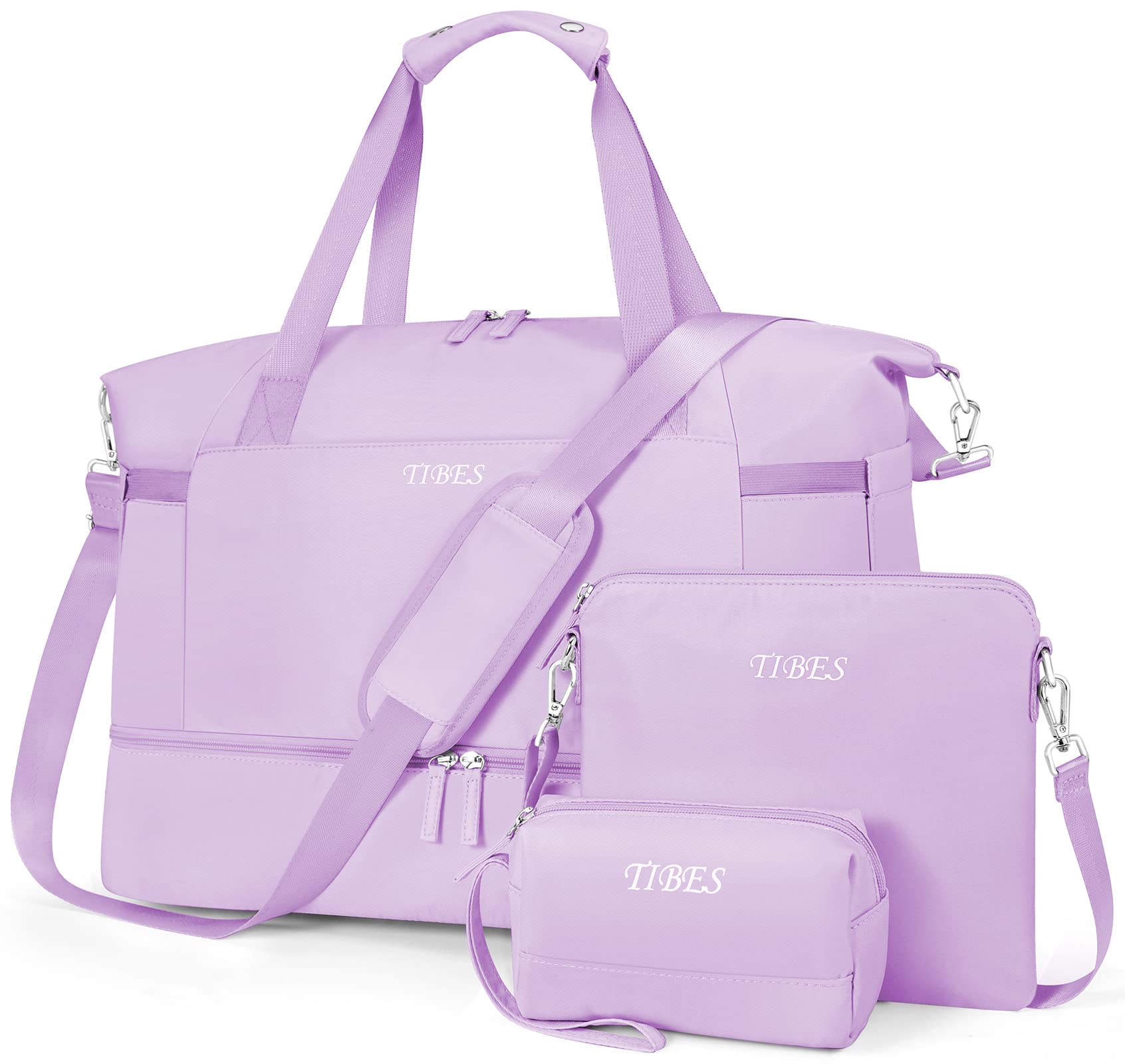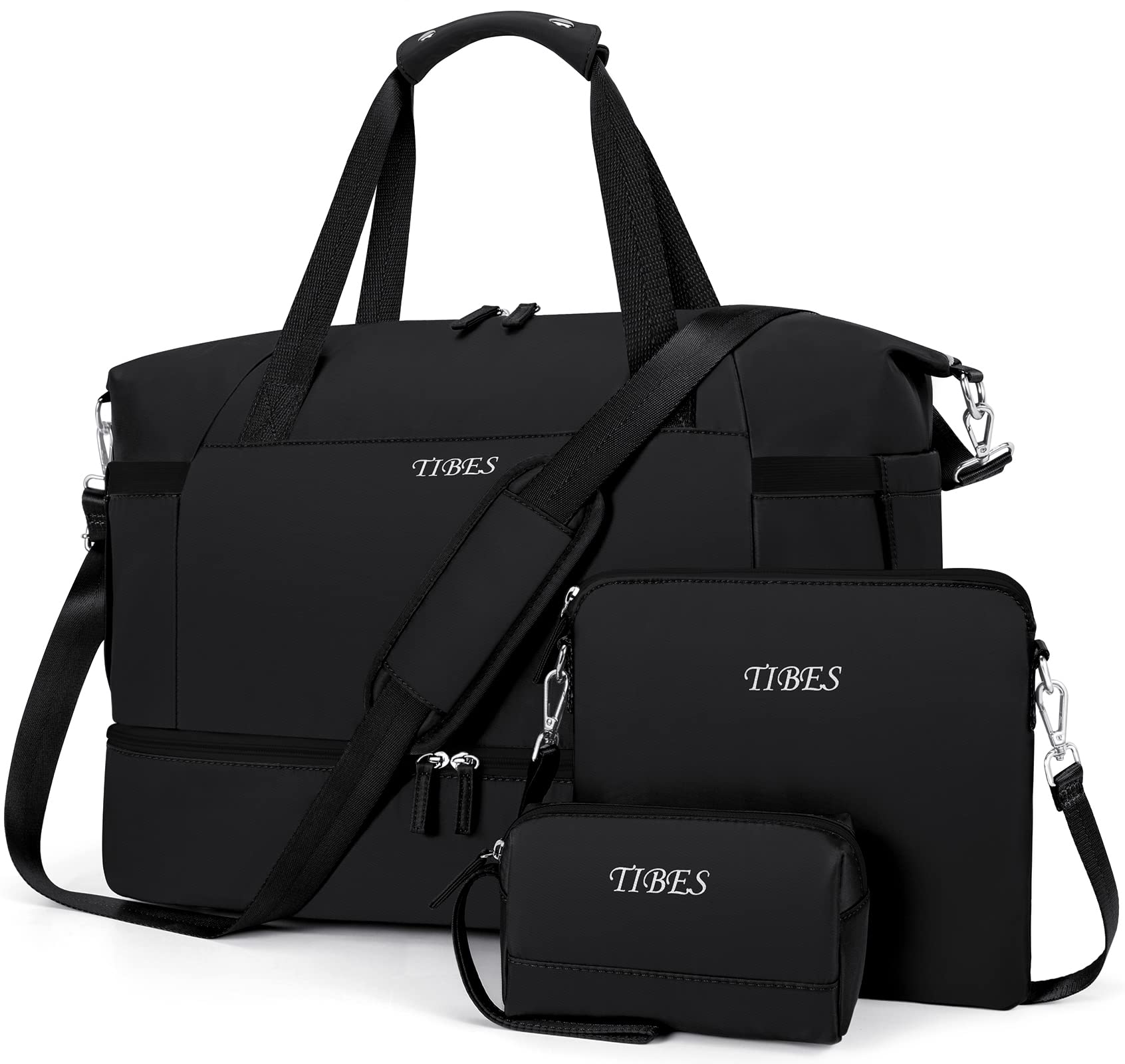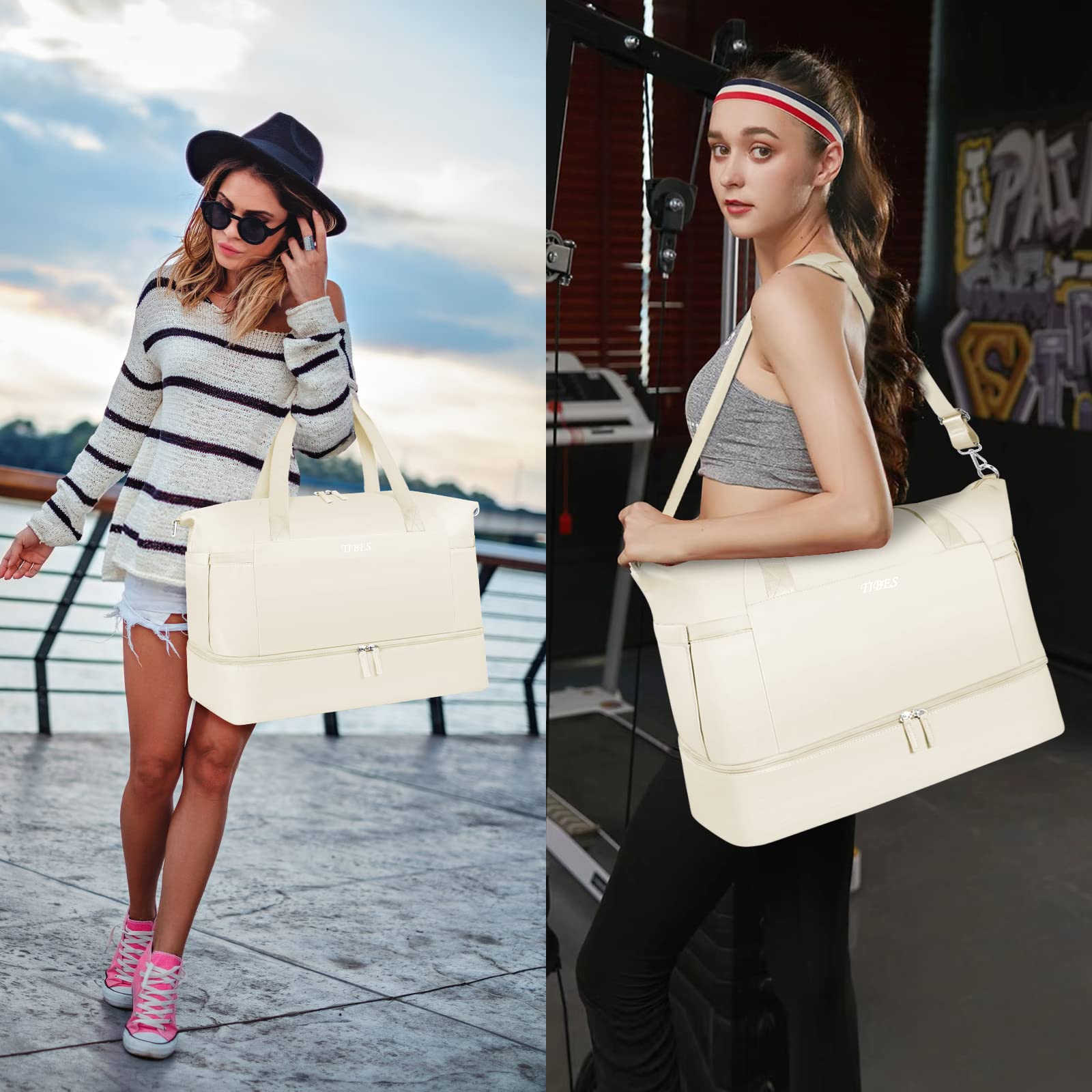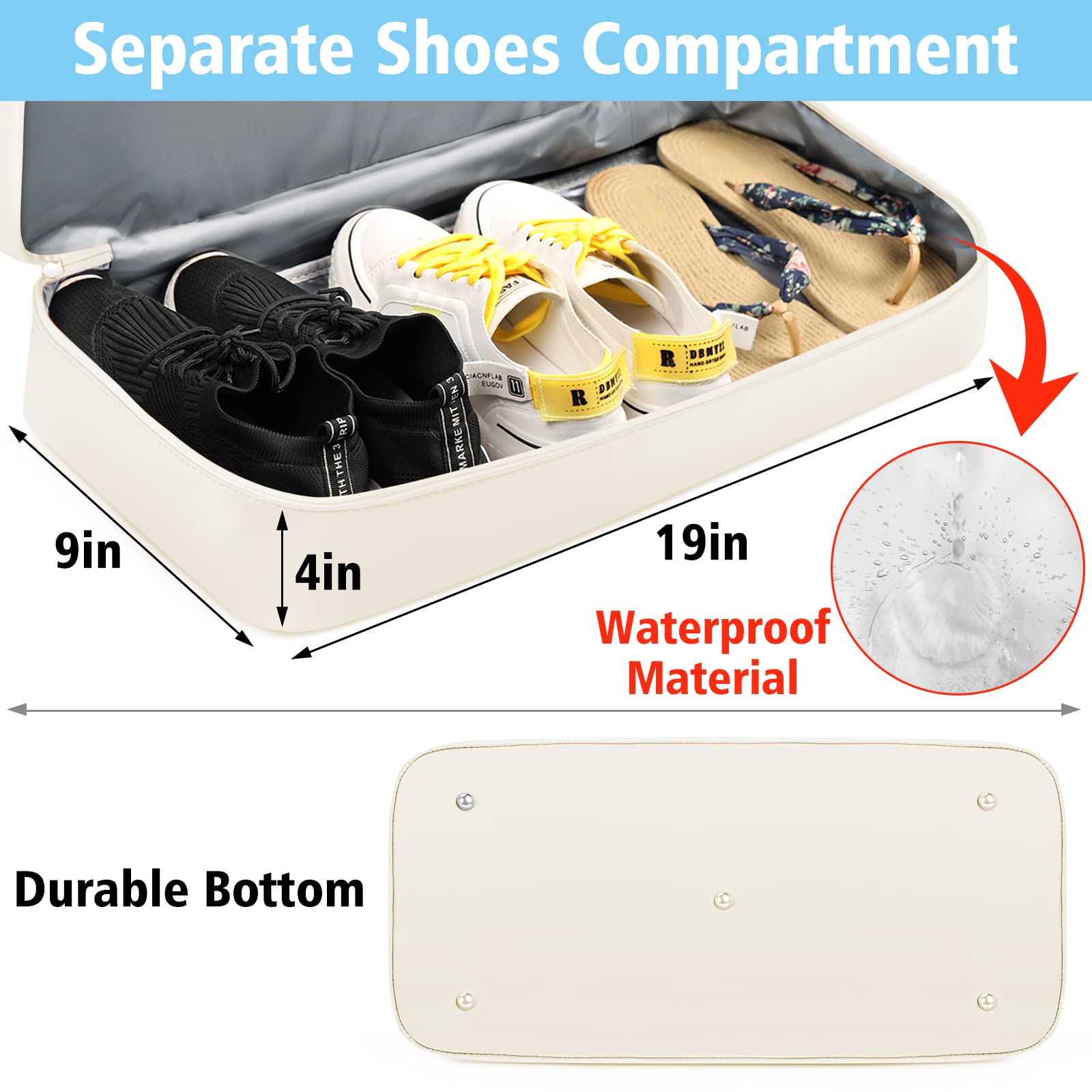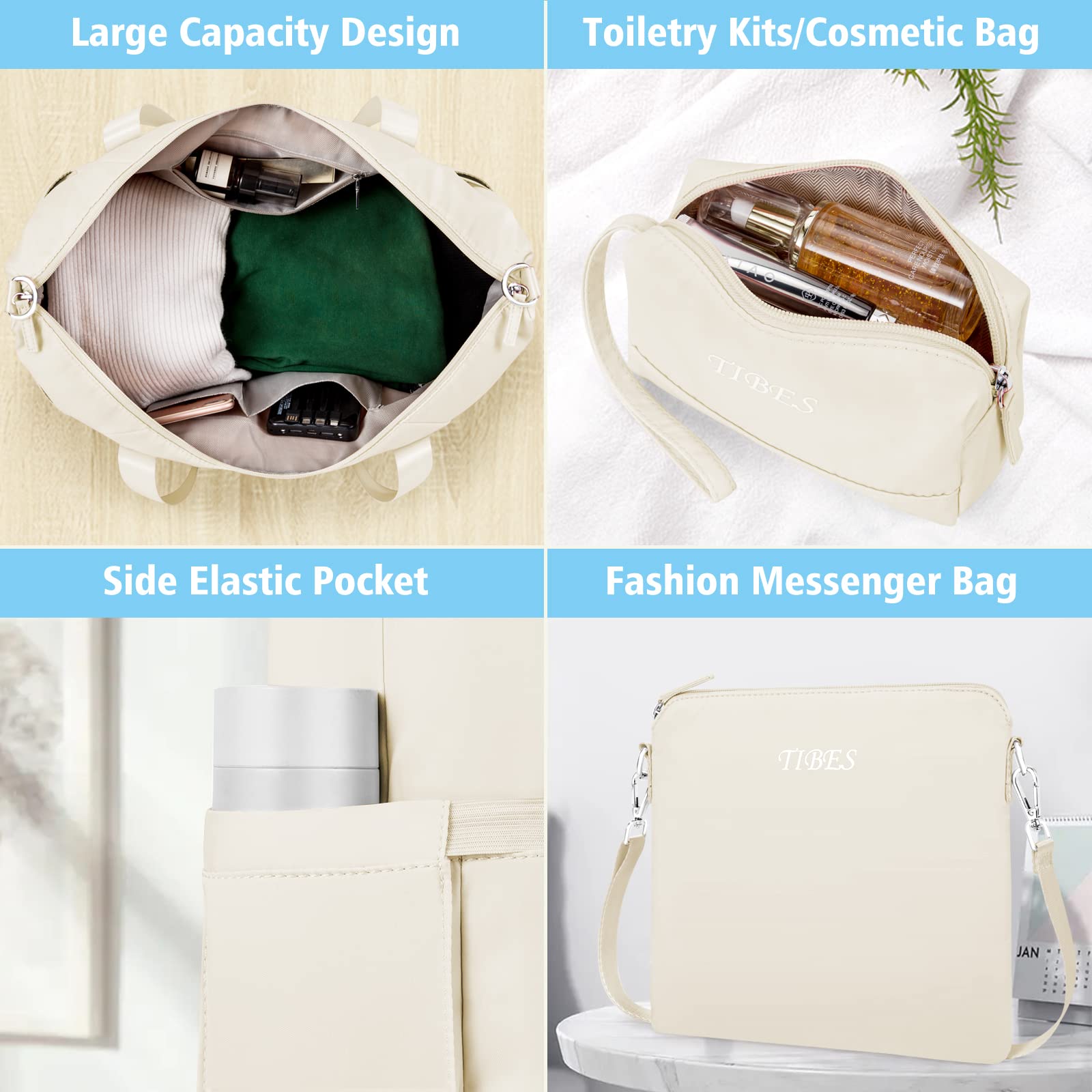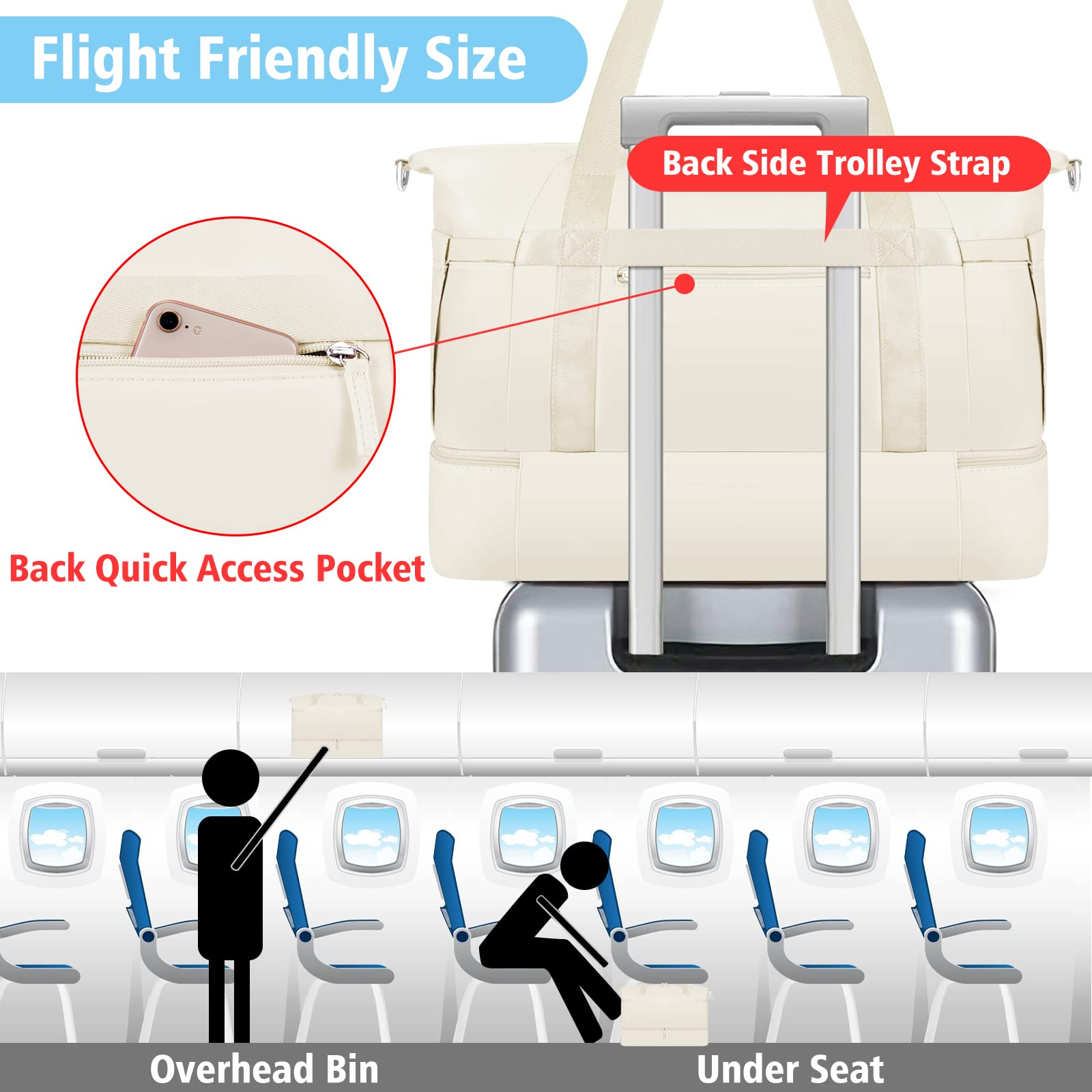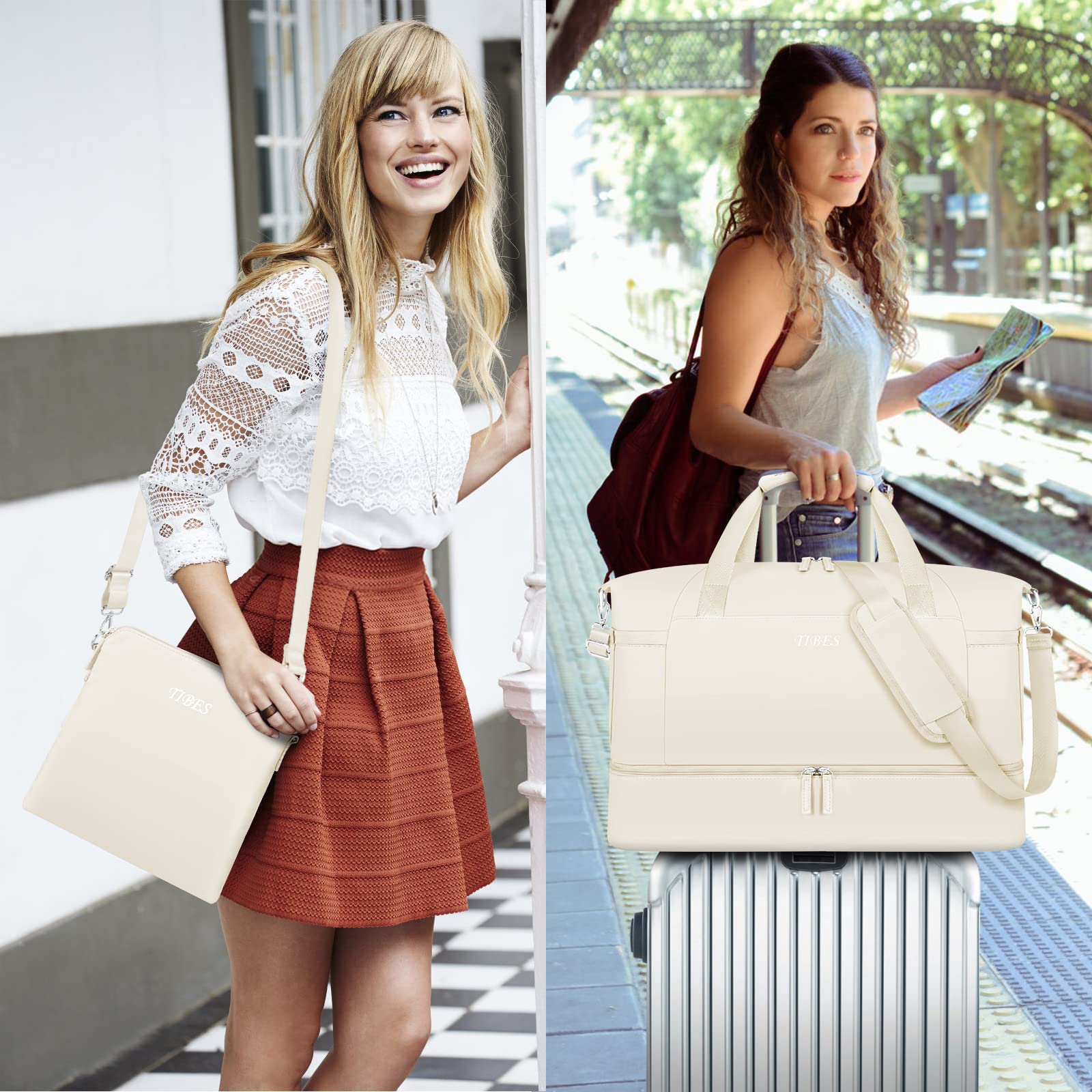 Gym Bag Women
Embrace your active lifestyle with a gym bag that caters to the needs and preferences of women, offering stylish designs, comfortable handles, and compartments for organization.
Color:
Off White(3pcs Set)
Contact us today to learn more about our custom-made products and discover how we can bring your unique vision to life.Support email:support@ibfun.com
Product: Travel Duffel Bag Gym Bag with Waterproof Shoe Compartment

Material: PVC waterproof materials

Dimensions: 19"L×9.0"W×14.5"H
Travel Duffel Bag for Women Weekender Bag Sport Gym Tote with Shoe Compartment for Yoga Hospital Overnight Bussiness Trip

This weekender bag is perfect for travel enthusiasts and people who love sports. Made from durable, water-resistant material, it is designed to handle all your short-trip needs. Its spacious interior provides plenty of room for all your necessities, while its multiple compartments and pockets make it easy to organize and access your items. The adjustable shoulder strap and padded grab handles offer convenient transport options, while the back zip pocket offers quick access to passport and other items. Whether you're headed on a weekend getaway or a short-term trip, this travel bag is sure to keep you organized and ready for the journey ahead. Speaking of looks — this lovely bag comes in eight colors (black, blue, dark blue, gray, off-white, purple, pink, and grey leopard), so you can pick the option that fits your style best.IBFUN 3Pcs Set Weekender Overnight Bag
- Can be used as a weekender travel bag/carry-on bag/weekender overnight bag/gym bag/business travel bag/duffle bag, etc.

- Perfect size for family vacations, weekend trips, overnight stays, business trips, short-term trips, sports and fitness, beach vacations, hiking, and camping, etc.

Suitable for A Variety of Occasions
A great weekend bag has always been a travel wardrobe essential. But at a time when airports or stations are a much-publicized mess, and many people are experiencing issues with checking luggage or carrying luggage, it's more important than ever to have a go-to carry-on that can reliably and stylishly handle all your short-trip needs. Our weekender bag with shoe compartment can be used for a variety of purposes, such as for carrying gym gear, work clothes, sports gear, or even for a weekend getaway. It can also be used for a variety of activities, such as camping, yoga, vacation, business trips, beach trips, daily commutes, hiking, camping, school,or even for a day trip.
Package Included
Gym Bag x 1
Messenger bag x 1
Toiletry Bag x 1
Detachable Shoulder Strapx 2
Package Box x 1